10. PhotoStudio 6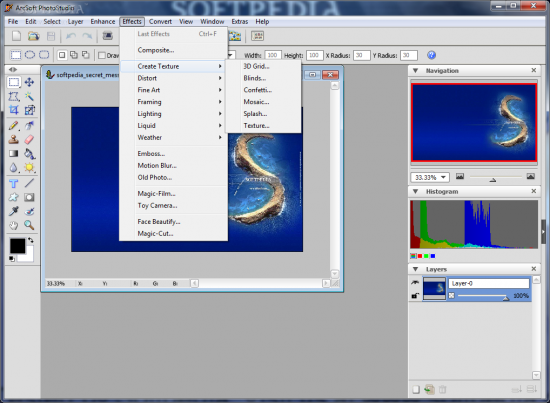 PhotoStudio allows you to work with layers, add animated text and stamps and apply the standard menu of photo edits.The auto enhance mode shows you nine previews to select from while the full edit mode will allow you to fine tune your edits.The editing features in this program are ordinary compared to what you will find in the other programs in this category. .
9.Easy Photo Frame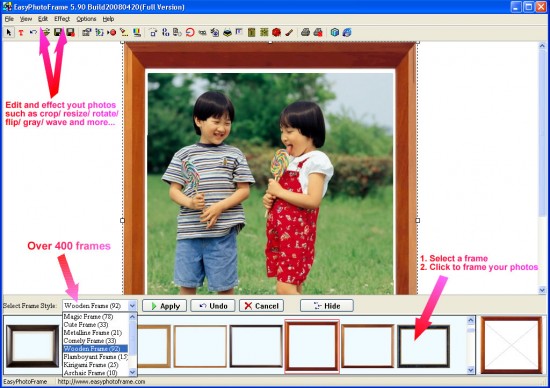 Easy Photo Frame can frame and add stamps to your photos. It contains over 400 frames and over 500 stamps. It also provides extra functionality, including scanning and printing support, editing tools (crop, resize, rotate), and a couple of image effects (grey, wave, shadow, lens, tile and twist).
8. Photo Impression 6.5 Gold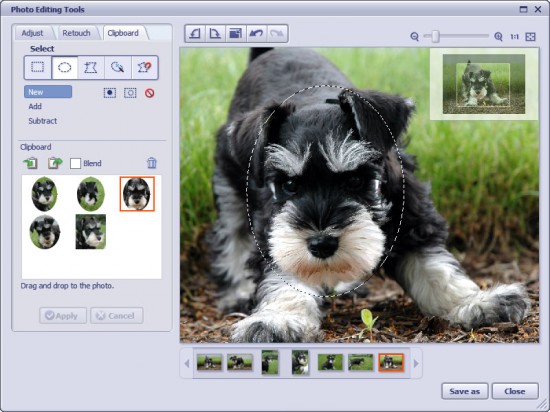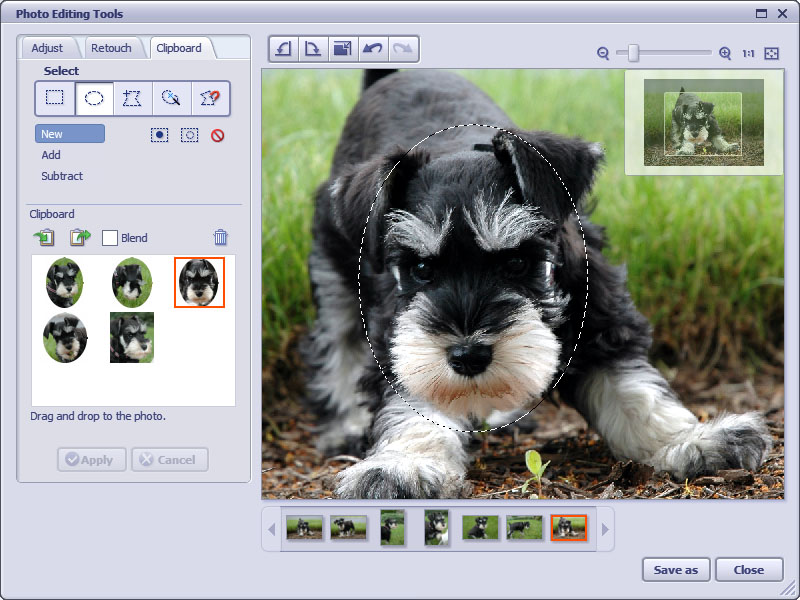 It's simple, fast and intuitive, but there are higher ranked products to achieve better results. Unfortunately, there were a lot of things that were missing from Photo Impression, which did nothing but knock it down several positions in the rankings. The problem here is a testament to the delicate balance a lot of software manufacturers have to deal with all the time. They want to make easy to use programs that are also useful
7. Photo Explosion 4.0 Deluxe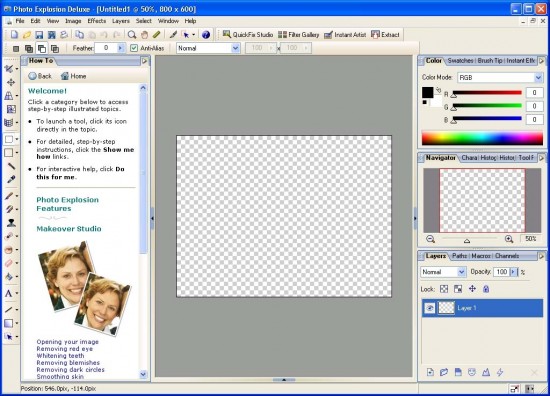 Photo Explosion comes with most of the features to fix common photo problems. You can straighten, crop, adjust the brightness and contrast, adjust the hue and saturation, focus, and remove red-eye. Layers in this program are simply built-in objects, text or multiple photos that you can move and edit independently of the other objects. You can change the opacity of each object but you cannot apply a gradient transparency to merge the two together.