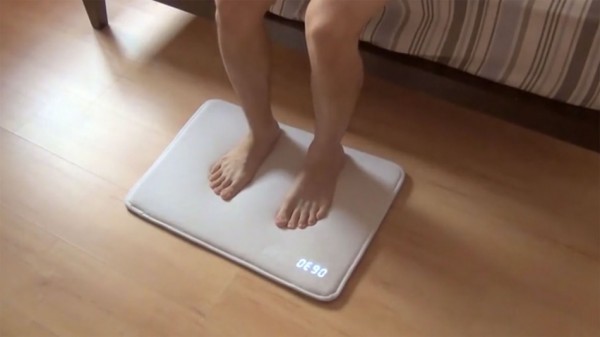 Getting out of bed just becomes easier and easier for us as new inventions continue to take the market. Some of us may try to put our alarm clocks far away from our beds so that we would have to get up to press the snooze button, and that means going right back to sleep for another 10-15 minutes. This new alarm called the Ruggie pushes you to physically get out of bed just to shut it off. The Ruggie clock is not unique just for being a rug but it has no snooze button.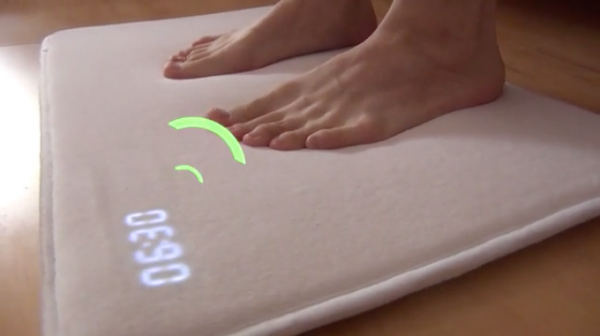 [youtube]https://www.youtube.com/watch?v=PjDbr5ER3gI[/youtube]
Deactivating the alarm clock's annoying beep is not made easy as you have to physically get out of bed and rest both of your feet on its memory foam padding for a full three seconds to turn it off. Reaching down and tapping the surface with your finger also will not turn off the alarm as it requires the touch of both your feet. The moment of getting up from bed is also made worthwhile as the rug will play customizable speeches or funny savings once you the alarm is off and you are out of bed.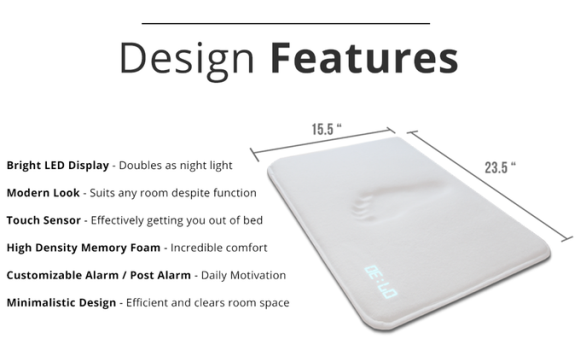 The crowdfunding campaign on Kickstarter for the Ruggie has already proved to be successful as the goal of CAD$50,000 has been surpassed and is now at CAD$143,348. While can secure a Ruggie now for only $59, the alarm clock mat will retail for $99 once it is placed on store shelves.
[youtube]https://www.youtube.com/watch?v=FP1kinS84R0[/youtube]