No 4. Firemint Real Racing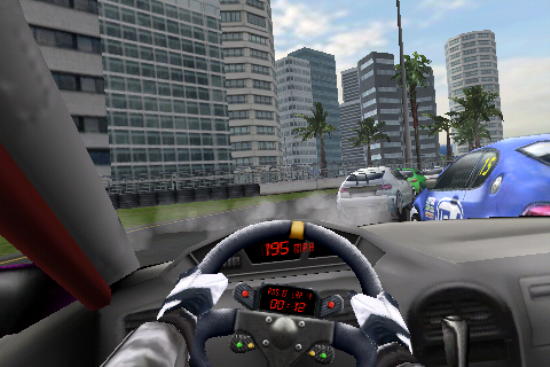 Firemint Real Racing sports stunning visuals, smart AI, and excellent community features. Real Racing veers toward the simulation category of racing and includes a handful of options, from auto-accelerate/braking and tilt steering to an on-screen wheel you turn with your finger. The game's use of tilt steering is fantastic and overall this is one great racing simulator.
Cost: $9.99
[youtube]http://www.youtube.com/watch?v=8–2Z9Z1H-8[/youtube]
No 3. Zen Bound 2
The original Zen Bound was an expertly produced, mesmeric game for the iPhone and luckily Zen Bound 2 is about as close to a perfect game in the App Store; without niggles or issues and that too without sacrificing on the charm and addiction of the original game. The graphics and sound are impressive apart from the awesome gameplay mechanics, and overall it is a great game which must be loaded in your iPhone 4 already.
Cost: $4.99
[youtube]http://www.youtube.com/watch?v=Mcf1uDfs8Qo[/youtube]