If you have finally upgraded from your old iPhone to the most recent generation of iPhone; the iPhone 4, then here are some games to spice up your digital life a bit more. Presenting a list of the top 10 games for iPhone 4.
No 10. Angry Birds
Angry Birds is incredibly addicting, loaded with personality, and is a tremendous value. This is a funny little puzzler about flightless birds that attack egg-stealing pigs via a slingshot. Angry Birds is pretty much similar to Crush the Castle but is really one step ahead of it in terms of fun.
Cost: $1.99
[youtube]http://www.youtube.com/watch?v=o_RJZ0nGcng[/youtube]
No 9. Dark Nebula – Episode 2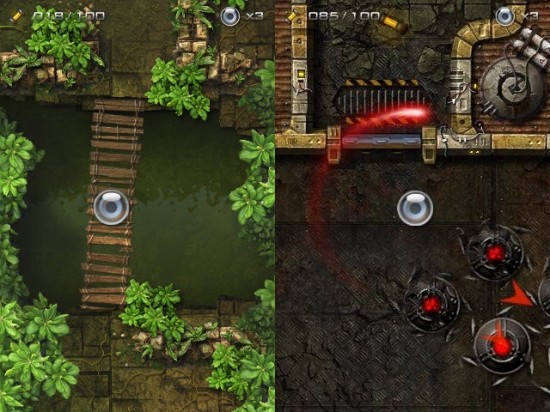 The original Dark Nebula featured a ball that you steered through 10 levels that varied widely with all sorts of different obstacles including spikes, lasers and switches that needed to be tripped. Episode 2 sports nearly twice as many levels across a variety of environments along with a new combat system that allows for boss fights. This is one of those games that uses the tilt controls perfectly and is really hard to put down.
Cost: $1.99
[youtube]http://www.youtube.com/watch?v=-oTR_MO4k1Y[/youtube]