No.5 – Encrypted USB storage devices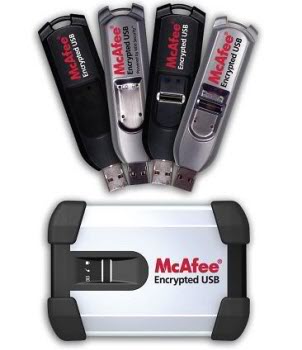 USB storage devices are great. We've been saved many a time here at AM with these tiny little godsends.
Have you noticed though how they keep getting smaller and smaller? But did you also know that they now come armed with special encryption software?
If you've ever wanted to channel James Bond – then an encrypted USB is probably your best bet.
Security giant Mcafee make the best. They come in 1 GB to 32 GB devices. They incorporate fingerprint identification and password protection, and encrypt data "on-the-fly" – meaning even the most tech-adverse user will be able to use one.
Price: Around $300 (depending on size).
http://www.mcafee.com/us/