No.1 – The Samsung OMNIA ICON smartphone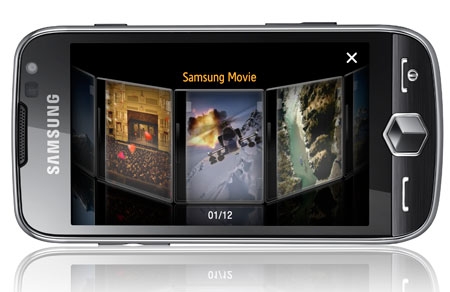 Between SMS, in-built camera's, GPS, email and music software the modern day man can do almost anything with a smartphone.
The Samsung OMNIA ICON, is AM's pick for  any man who is looking to get the best of both worlds when mixing business with pleasure. Sporting the latest Windows and Office Mobile software, it gives you access to view and edit Word, PowerPoint and Excel documents on the run.
It also comes packing a 5 megapixel camera with the ability to shoot and edit pictures and video. It's massive 3.7in AMOLED touch screen – means it's battery friendly and much easier to read – and its sleek black body and design mean you'll always look good taking a call.
But surely one of the best features of the OMNIA ICON is its 'Smart Reader' which allows you to scan business cards and other images into documents.