No.6 – The Cubicle Doorbell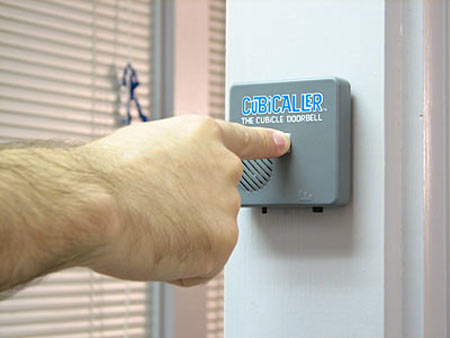 There's no denying it – our desks at work are often a home away from home during the working week.
There's washing-up lying around, there are papers everywhere and more often than not – a man spends plenty of his hard-earned time there. But one of the things we hate the most here at AM is uninvited visitors – after all, even at work, a man needs his privacy.
The Cubicle Doorbell fixes all of this. It's a bit of fun – but if you want to erase those unannounced pop-ins then this is just the office toy for you. It even has 12 different choices – Chirping birds, Old car horn, "Ding-Dong" doorbell, Sprong, Fading laser were our favourites.
Price: $36.58 (including shipping).