6.Avast pro Antivirus pro 2011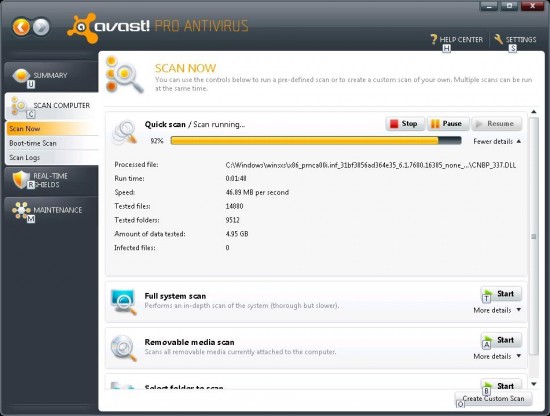 It is easily to use and has the fastest scanning speed. But average performance to detecting and blocking malware.
5.Trend Micro titanium Antivirus+ 2011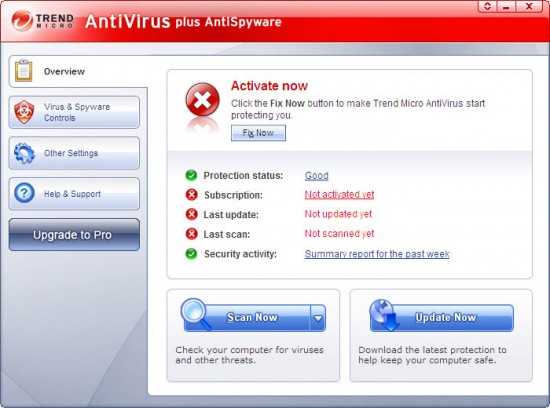 Trend Micro provides solid single protection: advanced users, however, may find its lack of customizability frustrating. it has moderate impact on Pc performance in our tests, finishing right around average for the products we looked at, Scan speeds were mixed bags.
4.G-Data Antivirus 2011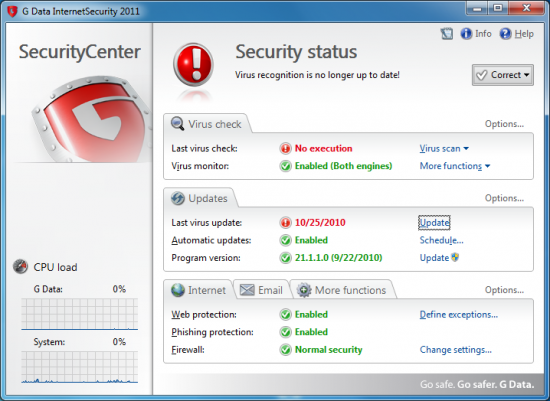 G-Data Antivirus 2011 is solid package, with strong malware detection, blocking and removal capabilities. The main interface clearly indicates your PC's protection status, through it does lack the "master' everything-is-protected-and-configured-correctly status indicator that's present in many antivirus products.