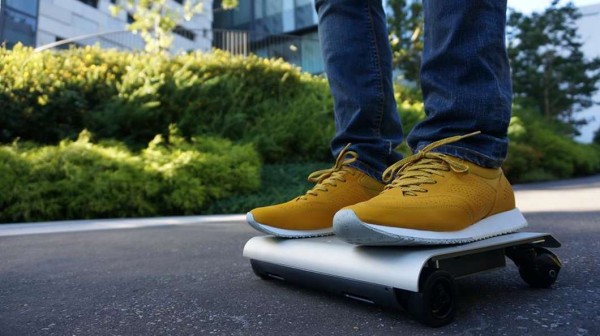 Never have to worry about finding parking spaces again with this ultimate personal transporter. Small enough to be carried around in your backpack, this portable transporter that was developed by a Japanese engineer is dubbed as the 'world's first car in a bag'. The WalkCar is slender and made from aluminium. It is available in two versions, for indoor and outdoor, which weigh between two and three kilograms (4.4 to 6.6 pounds).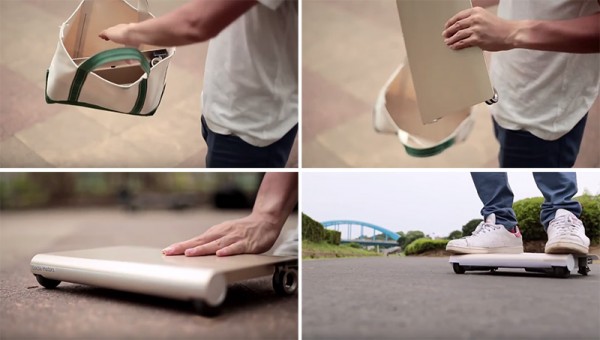 Resembling a skateboard at the size of a laptop, the lithium battery-powered transporter was unveiled by 26-year-old Kuniako Saito and his team at Cocoa Motors. Saito said that the WalkCar is powerful enough to help people push wheelchairs and even a crate trolley stacked with crates, with ease. In fact, the lightweight aluminium board can take loads of up to 120 kilograms (265 pounds), much stronger than it looks. After being charged for three hours, the transporter is able to reach top speeds of 10 kilometres per hour, for distances of up to 12 kilometres (7.4 miles).
The developers shares that riding on the device is made extremely simple. Once you stand on the WalkCar, it will automatically begin moving. It will then stop when you step off it. The changing of directions is also done by simply shifting your weight to the way you want to go.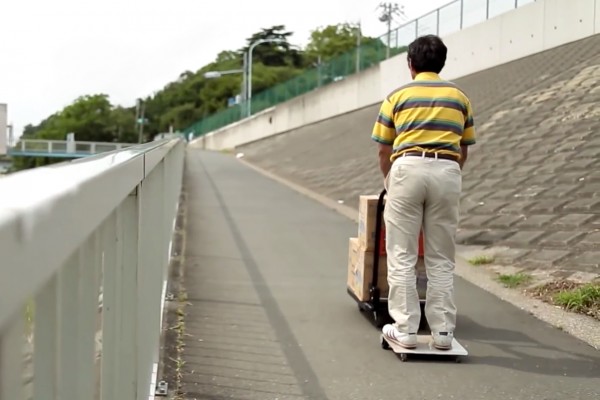 Saito shared that his studies in electric car motor control systems had inspired him to create the new kind of ride.
"I thought, 'what if we could just carry our transportation in our bags, wouldn't that mean we'd always have our transportation with us to ride on?' and my friend asked me to make one, since I was doing my masters in engineering specifically on electric car motor control systems," he told Reuters.
You will be able to reserve your own WalkCar this Autumn on crowd-funding website, Kickstarter. The futuristic skateboard will have a price-tag of around 100,000 Japanese Yen (approx. $800 USD). Shipping is expected to begin by Spring 2016.