The Toshiba Laptop used by then President Bill Clinton to send the first Presidential e-mail has been subjected to hundreds of bids most notably the recent amount that has  surpassed the US$50,000.00 barrier.
The Toshiba laptop that sent the first presidential e-mail. It was owned by White House Physician Commander Robert G. Darling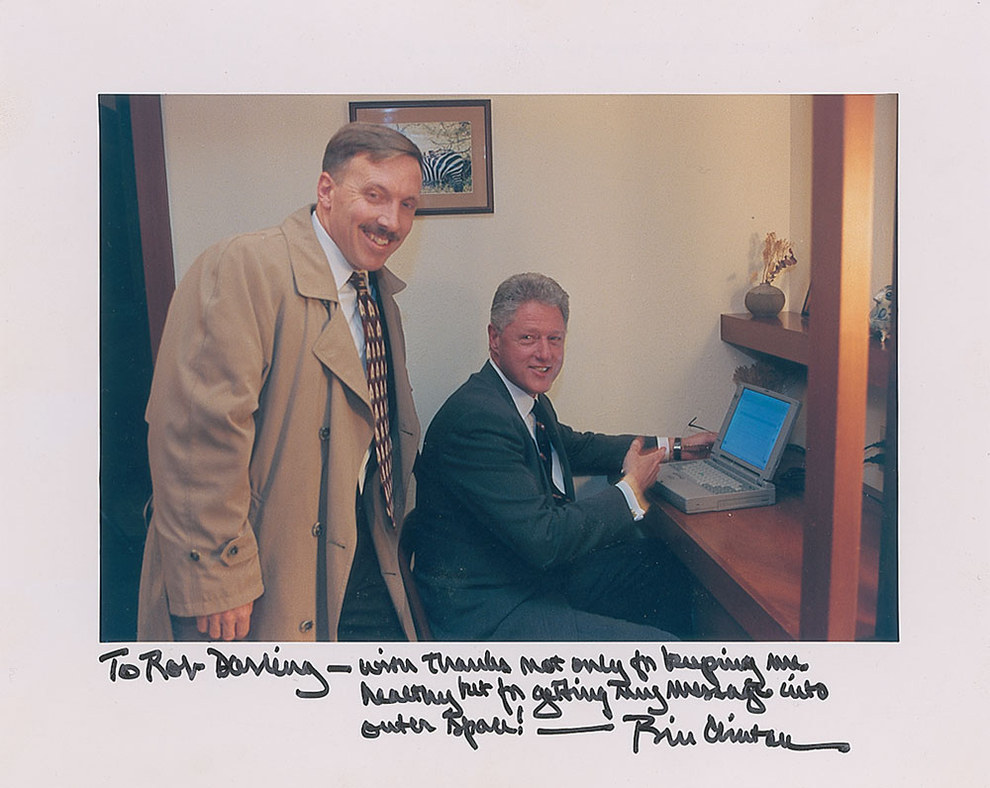 As you might have guessed, the first e-mail sent by Bill Clinton was pretty intriguing. In fact, it holds another record in itself, it was the first laptop used to send an e-mail to space, unbelievable right? The event was unplanned and when astronaut John Glen wanted to communicate with Clinton from space, White House staffers scrambled in an attempt to find a computer ("Make it happen" echoed Clinton).
The Official Memo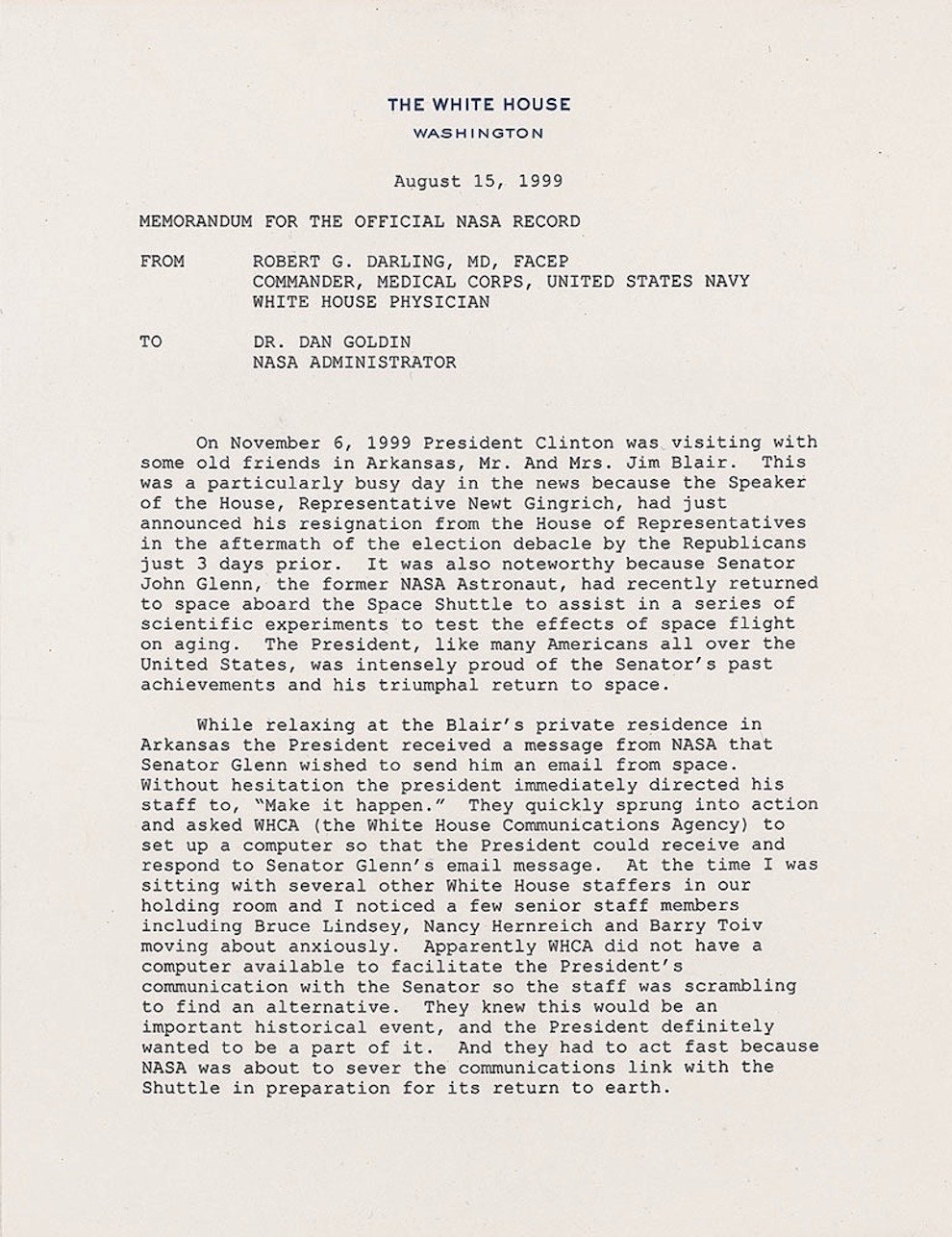 The conversation between Clinton and Glen was not of any national concern. It was simply a message from the astronaut and his crew members expressing their gratitude towards Clinton and his wife (Hilary) for attending the launch. In his message he cited that they were all happy he was present and that it was a special occasion considering he was the the first president to attend such an event.
The Message In Detail Sent To Clinton From Glen Via E-mail (November 6, 1998)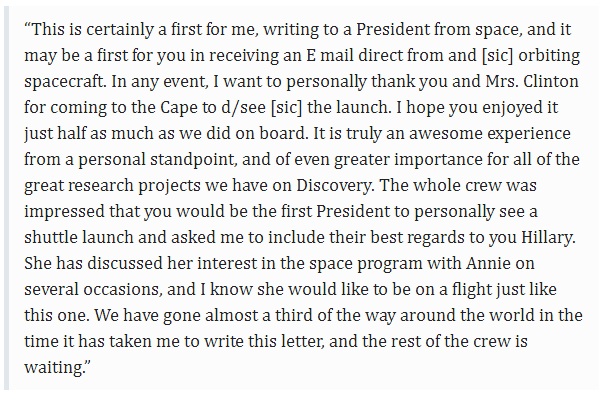 Clinton was delighted with the message and responded accordingly. In his response he states that he was proud of both Glen and his crew members. He also went on to say that he and his wife felt a little "jealous" and hoped that he and his crew members were enjoying their adventure.
Clinton's Reply to Glen's E-mail In Detail (November 7, 1998)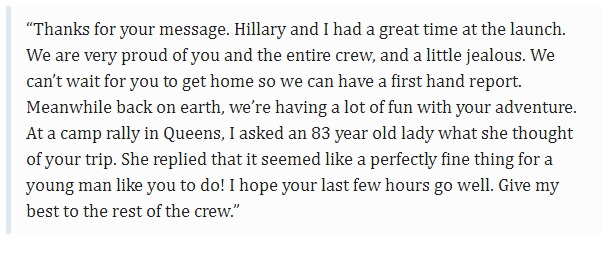 Some people might say "big deal" but when you stop to think of it, sixteen years ago we were able to communicate via e-mail from space. Many of us currently, still believe even by today's standards, that it is a pretty awesome feat.