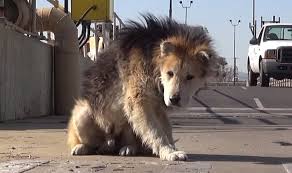 Everybody deserves a second chance in life, even animals, and this uplifting video of the rescue of a homeless senior dog was uploaded by the Hope for Paws Animal Rescue Organisation to seek help for their facility yet also reminded us of this. Surrounded by dangerous hazards, including tanks of what appeared to be dangerous chemicals, Mufasa the dog, had been living alone and sick at a water treatment plant in Los Angeles. Having been made aware of Mufasa's plight by an employee at the facility, the founder of animal rescue organisation Hope for Paws, Eldad Hagar, rushed to turn his attention to the dog to offer support.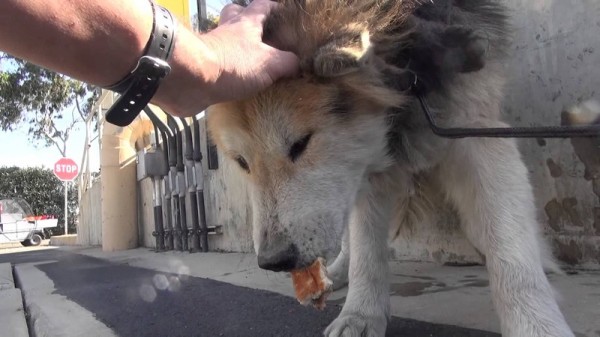 The rescue was no easy feat as Hagar assisted by his companions calmly tried to get a hold of him without having to attempt the restrictive means. The weary, visibly scared and shaken pooch, was however reluctant to get close.
"He just sat there, not trusting us," Hagar said. "[A woman at the water treatment plant] told me that if he falls into one of the pools, the filters would just suck him in and there's nothing they can do. It was kind of tricky."
Despite the challenge, Mufasa's rescuers persevered, and after plenty of coaxing and offering of treats, they managed to place a leash on the dog to take him to safety.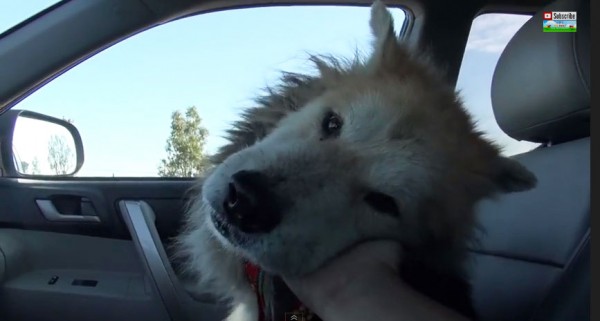 "Though Mufasa was frightened to be rescued, he quickly embraced the second chance he was being given," a press release shared. Besides the Hope for Paws, senior dog rescue Lionel's Legacy was also credited for the noble deed.
The aftermath of the rescue is what encourages us. Mufasa was showered, treated by doctors for an ear infection and intestinal parasites, and was smothered with kisses and love.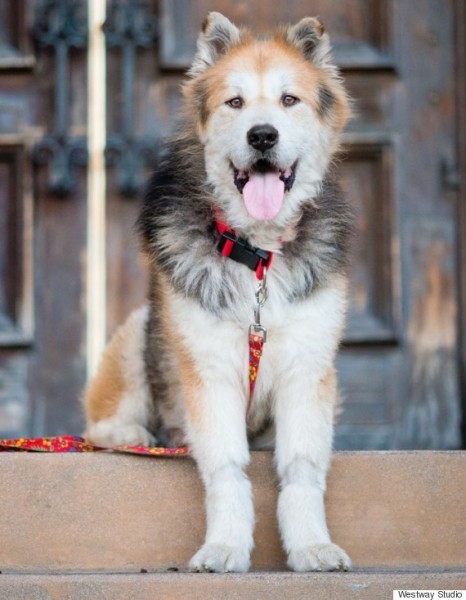 Commenting on the dog's transformation, Hagar said, "he became the sweetest thing. You can see how happy he is, he's like a puppy now. He's so happy to be alive and well."
[youtube]https://www.youtube.com/watch?v=5e_cr7tbc7w[/youtube]
Mufasa is now living with a foster family through Lionel's Legacy and is looking for a forever home. Just one glimpse at this beautiful face is enough of an impression of the power of second chances.