A staircase is just seen as something that takes us from one level to next. There are however some of them like us as people that dare to let others think of us as more than just the regular. These staircases have brought to us sensational designs that will definitely wow us, and even at times have us forgetting its true purpose to adore their beauty. Check out a couple of some of the most stunning staircases every designed below.
1. Rainbow Stairs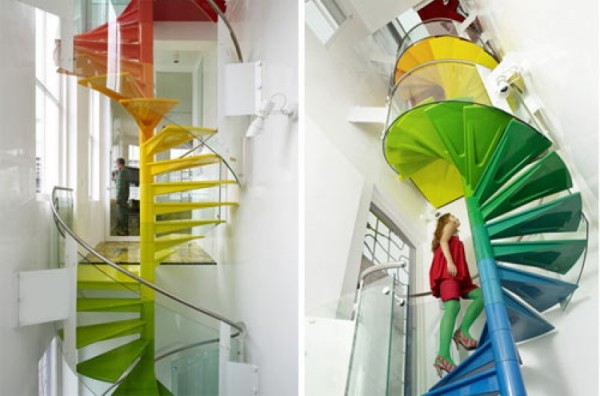 Designed by Ab Rogers Design, the rainbow staircase in the Rainbow House is spiral and like the rainbow, features many bright colors.
2. NC2 Architecture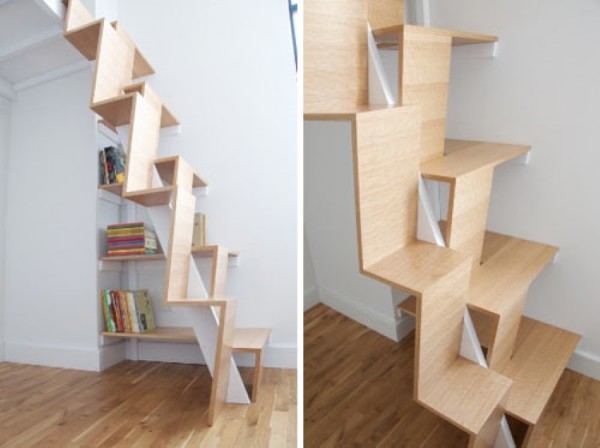 This brilliant combination of a bookshelf and a staircase was designed by NC2 Architecture and leads to a loft bedroom. The alternate treads of the staircase provides shelves that can be used to store items such as books.
3. Ribbon Stairs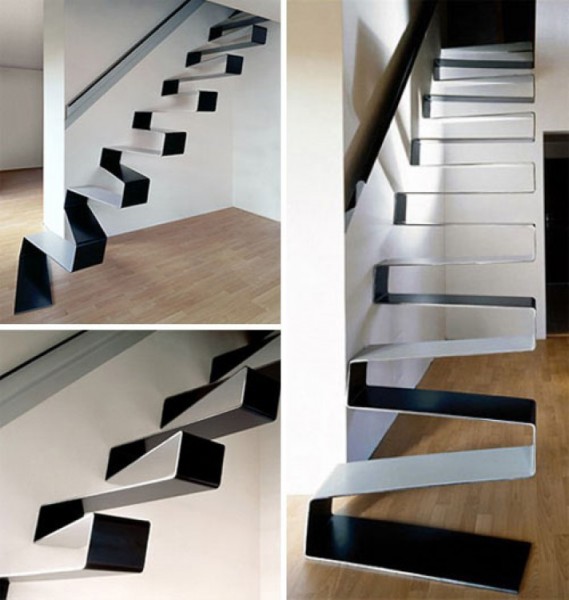 It looks exactly like a black and white ribbon doesn't it? While the ribbon stairs which was designed by HSH Architects is an absolute success of art form, folks troding up and down the structure would have to be very careful as it can be tricky.
4. Corkellis House Staircase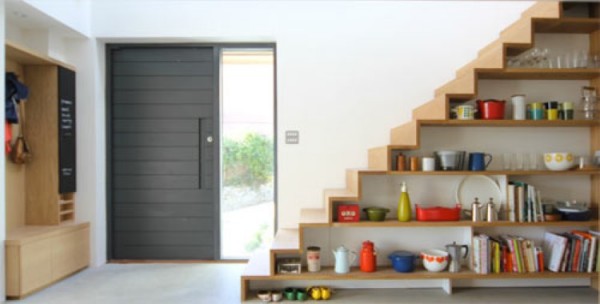 Who ever said you needed to have cupboards in your kitchen? The staircase in the Corkellis House is similar to the one designed by NC2 Architecture as it serves both as a shelf and a staircase.
5. Godzilla House Staircase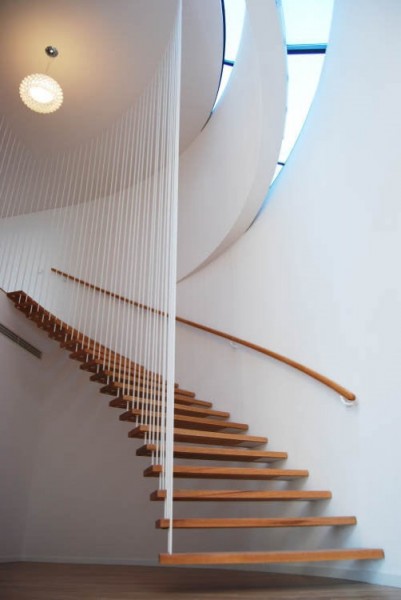 The Gozilla staircase is its name and classy is its game. The Godzilla House in South Korea boasts this suspended staircase that was designed by Chae-Pereira Architects. The stairway floats along the wall that curves and is lighted from windows that are hidden above it.
6. Flat #1 Staircase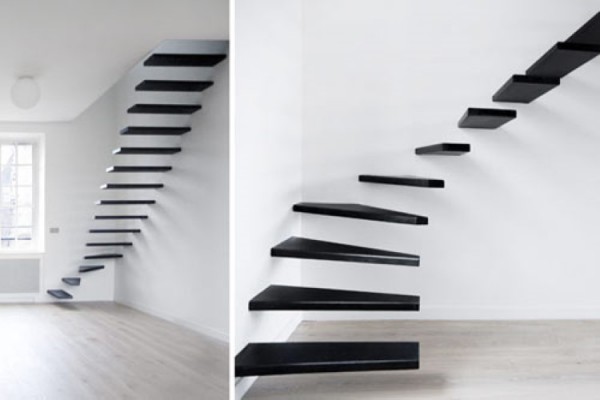 This staircase which appears to be floating was designed by Ecole. The set of steps is made of steel and definitely makes a statement of minimalism.
7. Stuidoata Staircase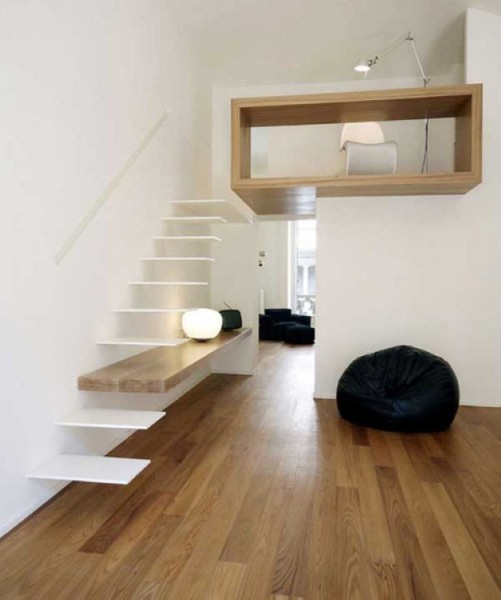 Another floating structure, this staircase was designed by Italian designers Suidoata with a studio loft connected.
8. MO Architekten Staircase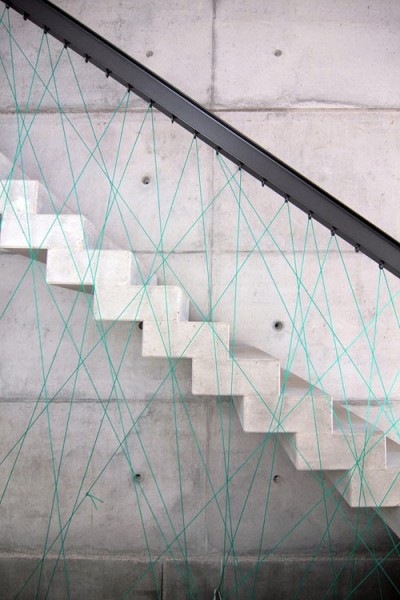 The beauty of this staircase comes from its railing with crisscrossing wires.
9. The Blue House Staircase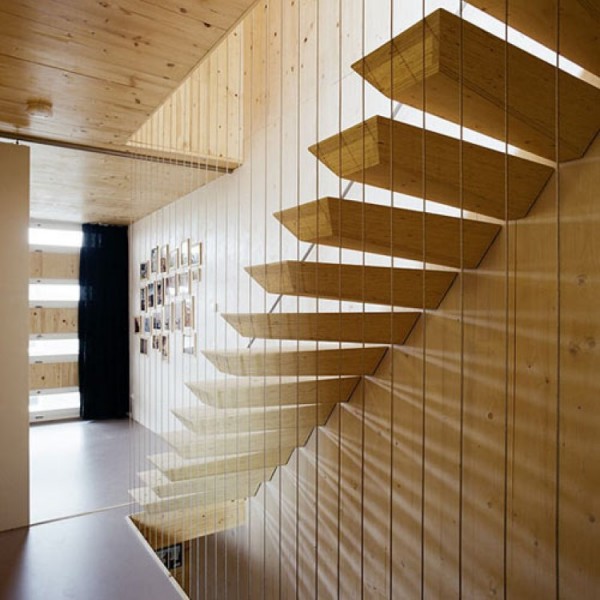 Designed by Faro Architecten, this staircase looks as though it floats in the air without the need for any support. Steel cables are however at either sides for safety.
10. Alphaville Architects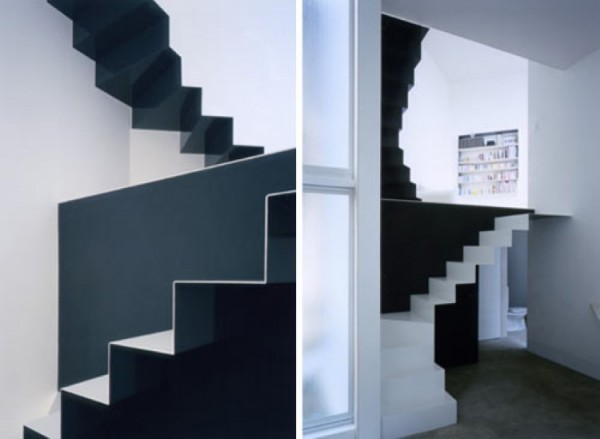 The very minimalistic staircase by Alphaville Architects was designed for a small home in Kyoto.