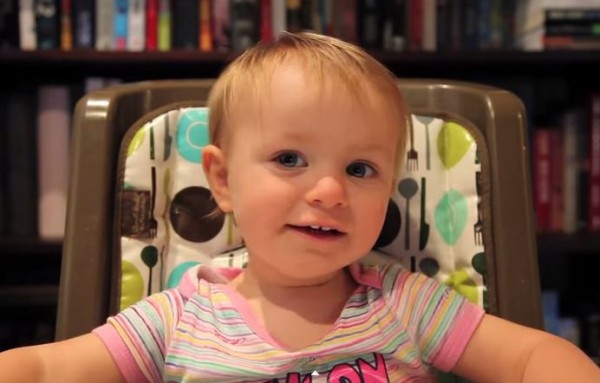 Babies are sweet and adorable, every single one of them. Though this is the case and as mean as this may sound, not all of them are smart. This little girl in this video just happens to be one of the smart ones. Babies always tend to be the bundle of joy in an adult's stressful life. 1-year-old Maddie Tippett is one kid who is always making everyone smile. In this video that was made from 2012, Maddie's loving father quizzes her on who her favourite parent is, Mom or Dad?
Maddie's responses to her Dad's questions are rather too hysterical as he tries to trick her into saying that he is her favourite parent. As she knows exactly what to say, we can safely say that Maddie inherited her father's quick wit.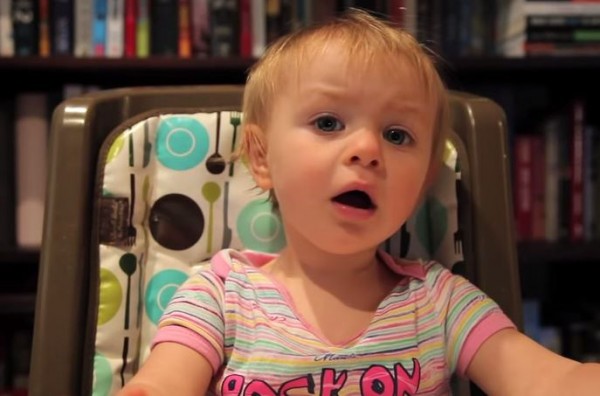 When the video of Maddie and her dad was uploaded to the internet, Maddie became a Youtube sensation as it went viral. Only two years later, in February 2014 Maddie fell sick and the Tippet family was left in deep trauma when she passed away from complications of a common cold virus. Even though Maddie has passed on to live a better life, the joy that she brought to us in this video will have us as viewers forever happy.
There's no doubt that people will never forget Maddie's contagious giggle and infectious smile. Check out the cute video of Maddie below. Be sure to also spread the love and share the video.
[youtube]https://www.youtube.com/watch?v=KWFfDyupGpQ[/youtube]