Apart from being your source of information for what is being served at that local corner cafe or bar, chalkboard sidewalk signs have proven to be customer attractors and entertainment for passer-bys. The difference between these two purposes is that while the first would require nothing but chalk, the second would require chalk and a witty brain to have customers wanting to stop by.
Some corner places are fortunate enough to have this type of people working with them. Check out this list of funny bar and cafe chalkboard signs that will definitely have you walking into their establishment to spend your money.
1. This Irish Pub Has Ever Man's Back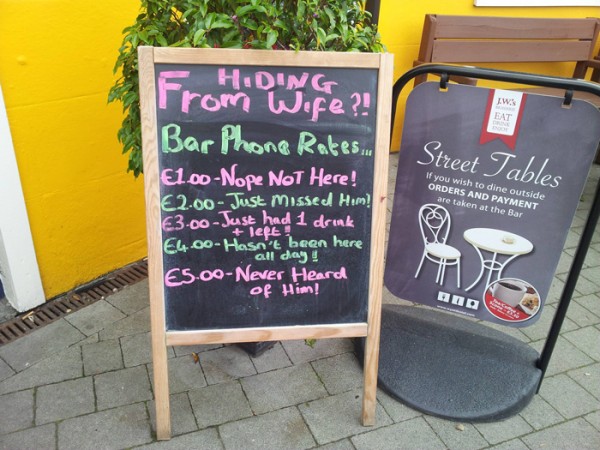 2. We Don't Serve Women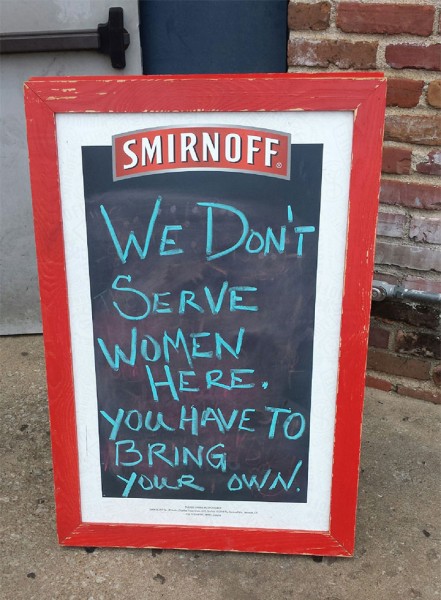 3. Alcohol Is A Solution!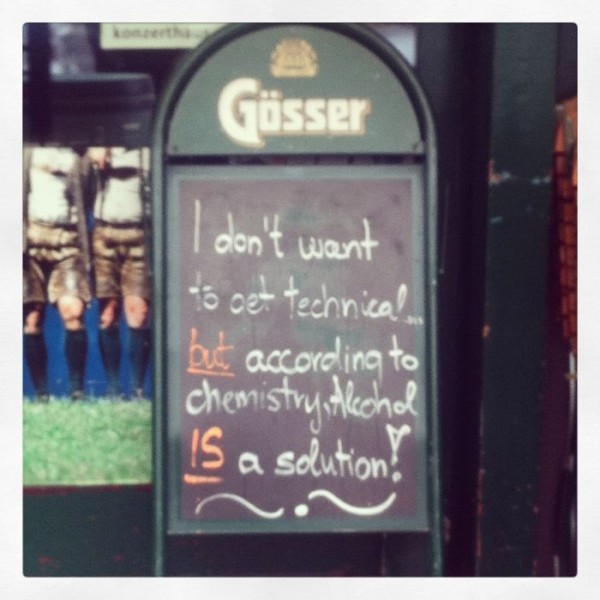 4. The Tacho & The Nacho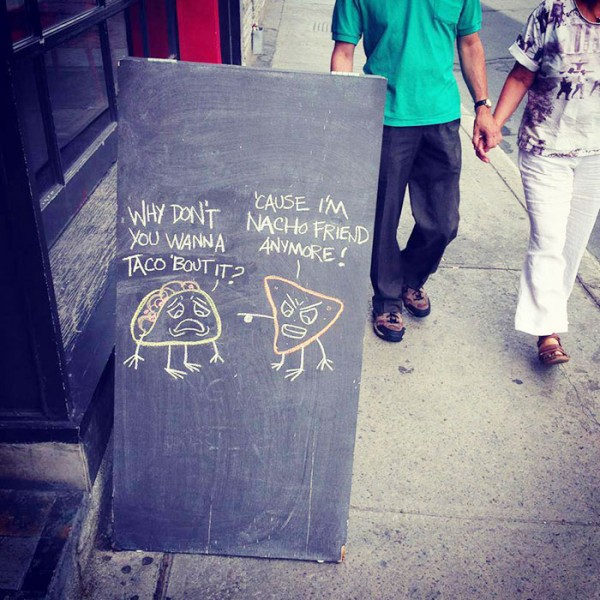 5. Looking For A Mate?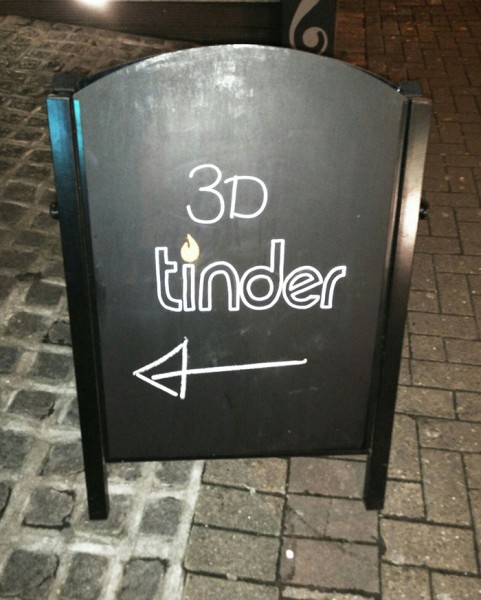 6. How To Not Give A Shit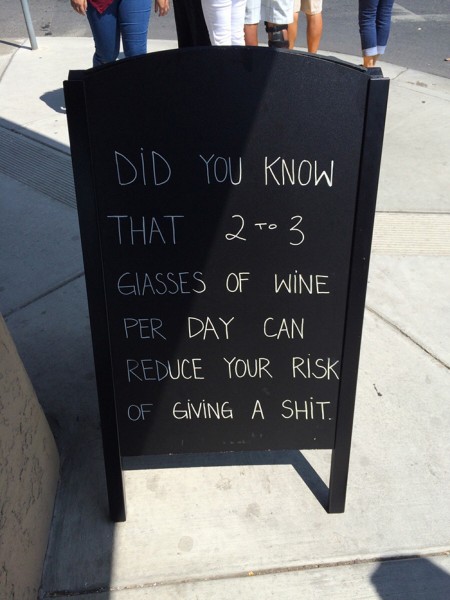 7. Stay Safe With The Help Of This Restaurant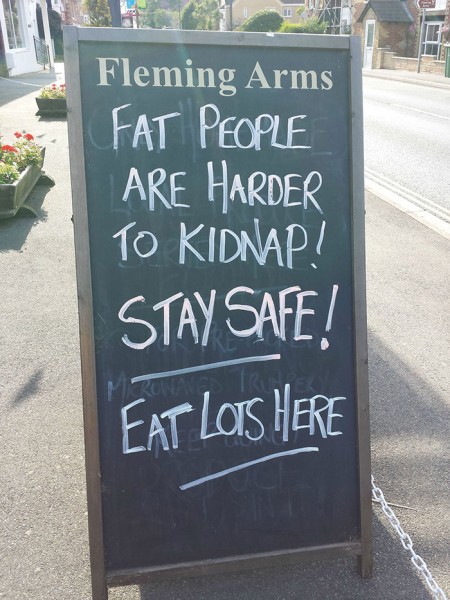 8. The Bar Version of a Valentine's Day Sign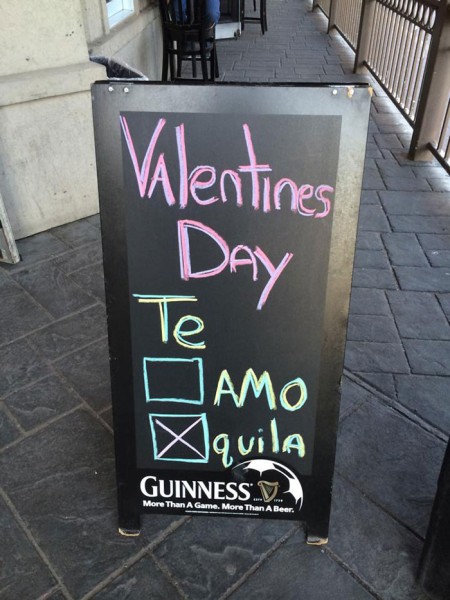 9. The Oldest Husband Care Centre in Edinburg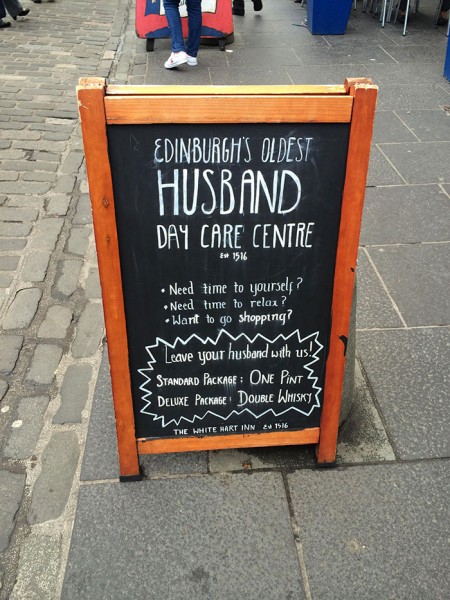 10. Get FREE BEER By Buying One For The Price of Two