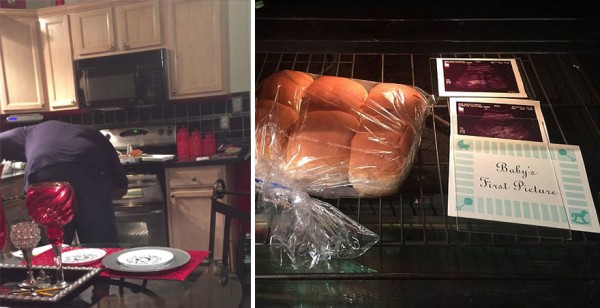 The moment of finding out that you will be having new addition to the family is something that we will always remember. Rather than the plain old "I'm pregnant", mothers have sought to come up with creative ways to share the news with the rest of their family. With no expectation that she would actually push her husband to tears of joy instead of just a soothe emotional reaction, Dana Griffin-Graves created a playful surprise for her the soon-to-be dad, Arkell. Well, after thinking about it, his reaction was just about expected given the rough time they've had while trying to conceive.
[youtube]https://www.youtube.com/watch?v=O9nviJhPZTA[/youtube]
Since their wedding almost 17 years, ago, Dana and Arkell have been trying to conceive a child. With no success but four miscarriages and a stillbirth, the two were just about ready to give up.
"It was definitely a struggle… a rollercoaster with emotions," Dana told a local news station. "I just got to the point where I was like 'you know what, I want to stop trying'."
"I have never been that excited before in my life," Arkell said. "Not mainly for myself, but for her."
Doctors share that they baby boy, who is five months along, is doing fine and is due in February.