Steve Jobs the man who changed the way we compute or communicate today has passed away. The entire world has gotten sad by this unfortunate incident. Everyone including Tech giants, celebrities, and political leaders are paying tribute to the co-founder of Apple, a man with incredible achievements and amazing brilliance.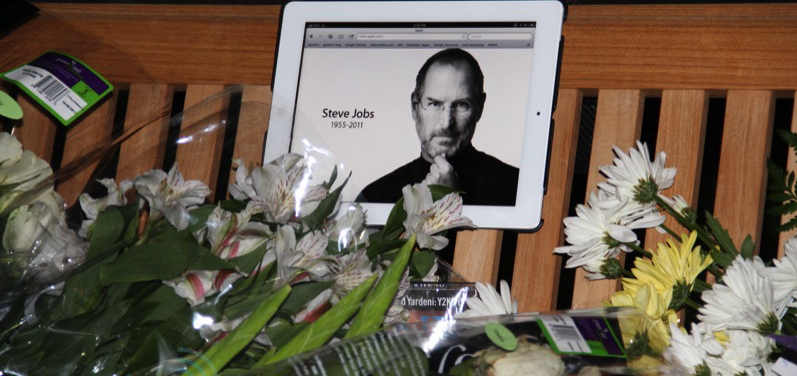 President Barak Obama said in reaction to Jobs' death, "Michelle and I are saddened to learn of the passing of Steve Jobs. Steve was among the greatest of American innovators – brave enough to think differently, bold enough to believe he could change the world, and talented enough to do it."
Bill Gates released a statement saying, "I'm truly saddened to learn of Steve Jobs' death. Melinda and I extend our sincere condolences to his family and friends, and to everyone Steve has touched through his work."
Sergey Brin, Chairman and co-founder Google said," Steve, your passion for excellence is felt by anyone who has ever touched an Apple product and I have witnessed it in person the few times we have met."
The tribute is not only limited to such notable figures but in fact every single person who came to know of Steve Jobs Death has felt the loss as could be witnessed at Apple Stores all over the globe.