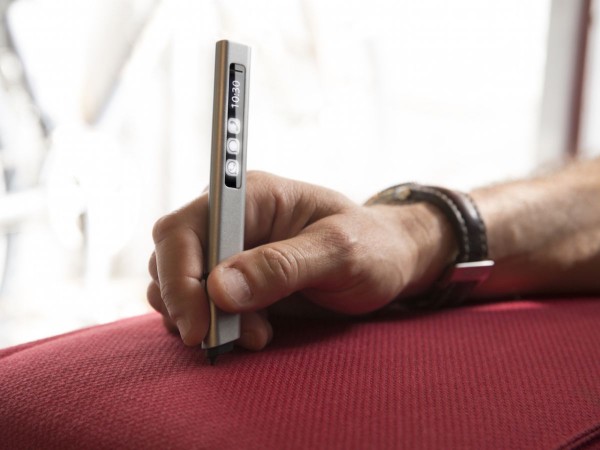 We all get annoyed when we try to type with touchscreens and the typos keep appearing. Thankfully, this issue has been solved with a new smart pen that helps you to avoid spelling mistakes by allowing you to write your notes on any surface then automatically transferring it to your phone's screen. The new Phree pen that doubles as a stylus features a Bluetooth headset and also shows your phone's notifications on its built-in display.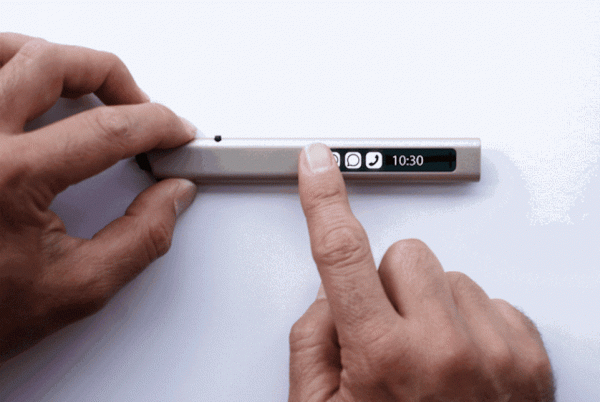 Developed by Israel-based OTM (Optical Translation Measurement) Technologies, the Phree pen which can become yours for $169 (£108) is 5.5-inches (142 mm) long, 0.7-inches (18mm) wide and 0.3-inches (8.5mm) thick. It is said to use the OTM patented technology with a 3D laser interferometer sensor to track motion. It uses motion tracking lasers in particular to follow the movement of the pen and trace the shape of the letters. The surfaces which this can be done on varies from tables, chairs, walls, to even your hand. The words are then typed onto the phone's screen via Bluetooth, onto a range of compatible apps such as OneNote, Office, Viber and more.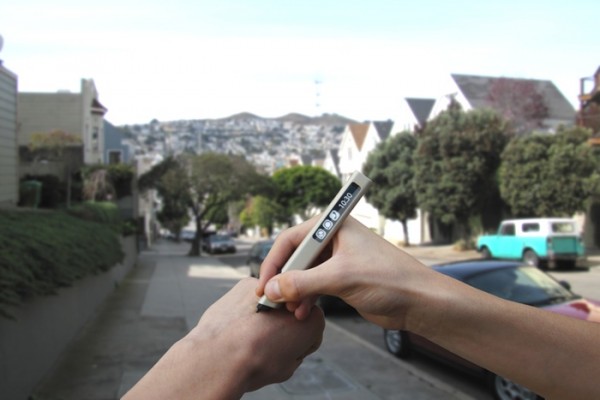 Phree can also be used as a biometric tool as it learns the way you hold it and your handwriting style. Including emojis in your texts are not left out as the gadget is able to recognize drawings, annotations and other symbols. In order to see your notifications and text messages with the pen, there is a small display on its side which you can also use to reply to them. The making of phone calls using the device is possible as it features a built-in speaker and a microphone, just like a Bluetooth headset.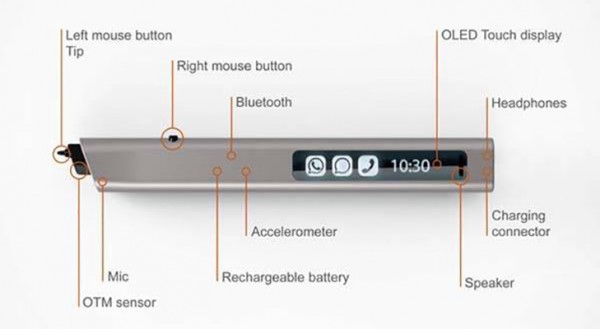 "We live in a world of screens," the designers said. "But writing or drawing on them isn't always spontaneous and doesn't always feel natural, especially if they're put away somewhere. Phree lets you write, draw, annotate, and express yourself in countless other ways."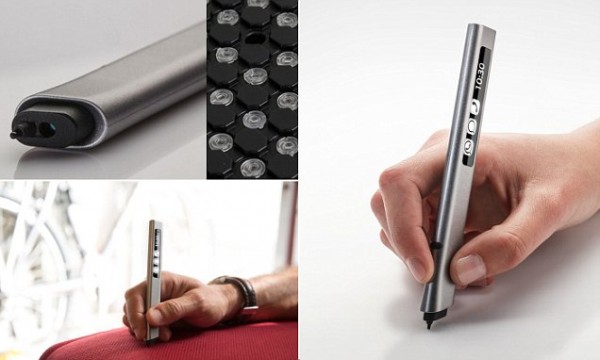 You can pre-order your Phree pen from the firm's Kickstarter campaign page for $129 (£82) up until the 26th of June. When it hits the market in April 2016, it will then retail for $169 (£108). It comes available in colors black, grey, silver and gold.