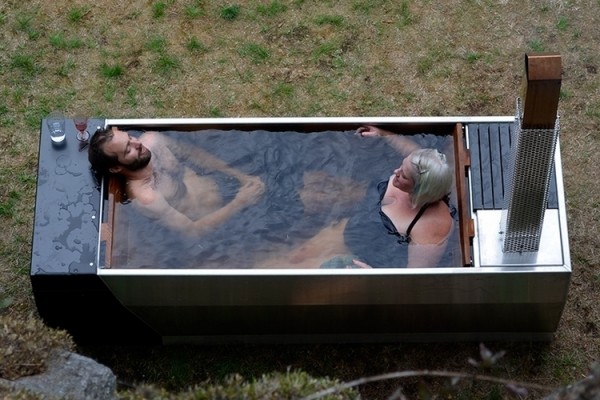 This tub is just about everything you would want in a hot tub. The Ox & Monkey Soak is an outdoor-grade wood-fired hot tub that you can use to dip in a vat of water in the backyard. So, cooking up in some heat will no longer like a chicken can be meant literally as you can actually do this now with the wooden-fired hot tub.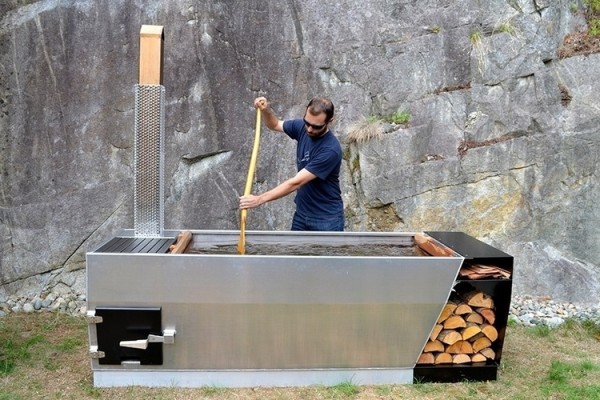 While Summer isn't so much of the time that folks would want to be steaming in a tub of hot water, a relaxing hot bath to help you ease those muscle pains from hitting the gym and just sitting around your work desk for most of the day is what most us will need. Besides, there are also some slightly windier summer nights to look out for too and an incredibly hot bath is just about a fine place to let go. All you have to do is to just light a small fire.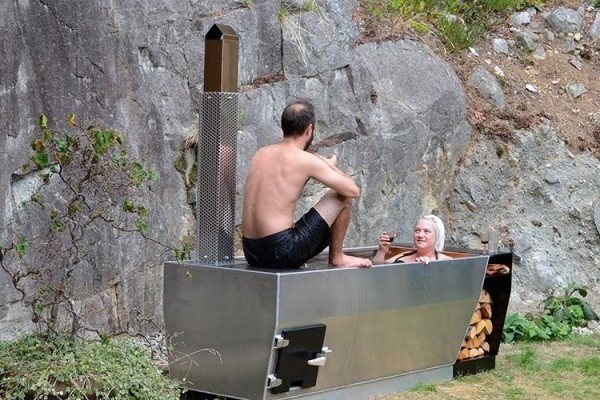 Inspired by the simple and clean lines of furo wooden baths of the Japanese tradition, the Ox & Monkey Soak is able to accommodate two persons. The body of the tub is not as entirely wooden as the traditional Japanese furo wooden baths as it is primarily clad in TIG-welded marine-grade aluminium. Its inside chamber however, is fixed with wood. Logs are added to the facility to heat up the water via a side-accessed stove. Smoke produced from firing up the wood is pushed out of a stainless steel pipe. Just in case you don't have any stack of logs on standby, there's also an alternate propane heating system that you can make use of instead.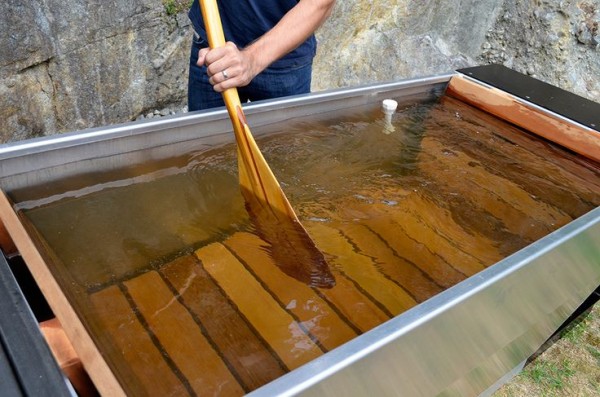 The tub measure 90 x 32 x 34 inches (l x w x h) which is enough to accommodate up to two people at a time. The Ox & Monkey Soak is now available for $4,995.