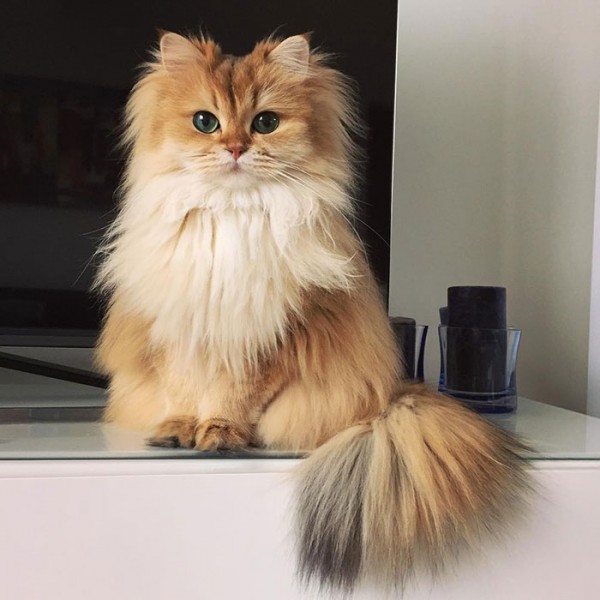 Most of the times that we see a cat, our comments would include "cute", "fluffy", "big pretty eyes", etc. This might not be the case for all cats, but I am telling you that this cat named Smoothie is no short of such descriptions. This cat could easily be taken for a professional model with his striking look.
The beautiful British Longhair has amassed a staggering 169,000 Instagram followers that are just as transfixed on her alluring appearance as I am. Looking like a cross-bred of a fox and a cat, Smoothie knows just how to pose for the camera to get the best shots. While some of us many only have a few nice angles, Smoothie's best angle is just about every angle as far as I know.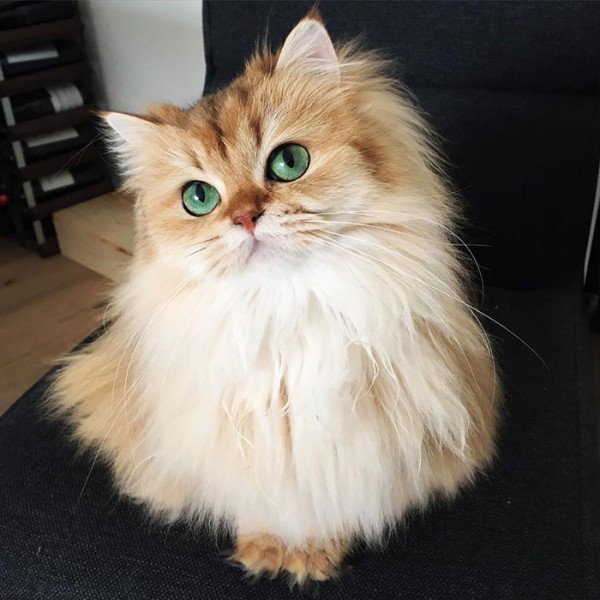 The deep green eyed cat has shiny fur that looks like it has been worked on all day by a team of professional hair stylists. Some of the shots in her collection include a picture of her looking pensively outside a window.
On her Instagram page, her owner stated: "Sometimes you just need a Smoothie in your life".
Check out some more photographs of Smoothie on the next few pages.