Product creation is not just about design and style but in many cases safety, one such device is the iSwimband. This accessory is just the thing to offer release from tension and anxiety when you leave your kids in water.

The band accessory which is worn as a wristband by toddlers and as a headband for older children, alerts parents when their child is submitted in water for too long. With a Bluetooth-enabled device, parents are able to set a time limit and if the little swimmer has been underwater past this time limit, the iSwimband will then immediately send an alert to the device.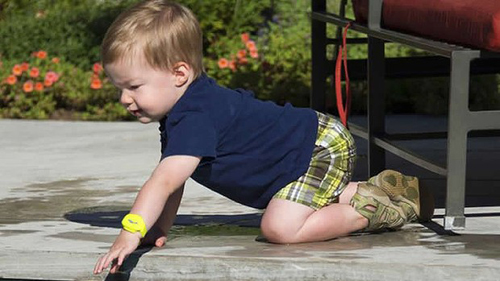 This technology assisted water safety product was designed and created by three innovative fathers whom came together to build their own company, Aquatic Safety Concepts LLC, and released this product, shortly after a shocking near fatality of one of their children's classmate whom almost drowned. Even though there were lifeguards and adults present at the facility that day, the 9-year-old was said to be submerged in water for about 5 minutes before he was found.
The iSwimband also features a free downloadable app and will be available for purchase starting May 2014 with a standard price of $150.