The steel is the main constituent of construction material, due to its properties. (i.e. very tough, malleable and resistant to corrosion) The steel has a very high value for the elastic modulus making it more capable to resist strong tensile forces. Since the high rise buildings can fall prey to earthquake and its shear waves causing it to collapse down to ground, the steel provides flexibility and rigidity to bear these shear waves and endure strong earthquakes without having any damage yet steel is also one of the expensive building material. We shall now start our countdown for the top ten tallest steel buildings as follows:
# 10 US Bank Tower
The bank of USA is one of the largest steel buildings having a total of 73 storeys. It is very famous building in Hollywood and Los Angeles, the following building is filmed in many movies in order to depict and illustrate the city and its richness. The building is made earthquake proof and has the capability to withstand strong shear waves of magnitude 8.3 Richter scale. The main purpose of the building was to serve as an official building for the Bank members and officers; the building was designed by Pei Cobb Freed and Partners, and Turner Construction, the company behind Aon Chicago, built the structure. The building was completed in the year 1990 and possessed a height of 310m.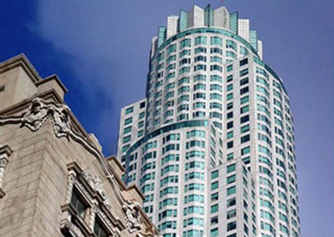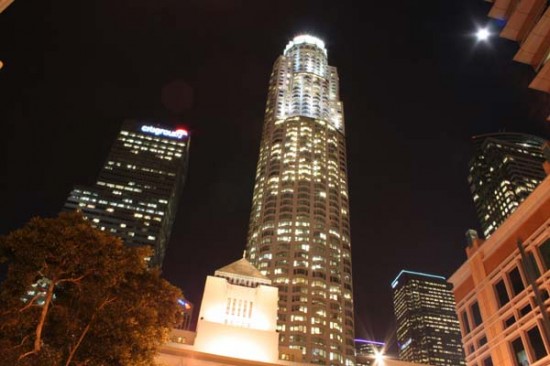 [youtube]http://www.youtube.com/watch?v=jYsttwpGxX8[/youtube]
 #9 New York Times Tower
One of most famous buildings, which houses the production of the most famous and world renowned newspaper," THE TIMES." The building was completed in the year 2007, having a height of 319m falling short in height just a few centimeters from the Chrysler Building. The building being promoted as a green building and is supposed to be an energy efficient building after a few modifications with its windows, walls and with the use of insulating materials.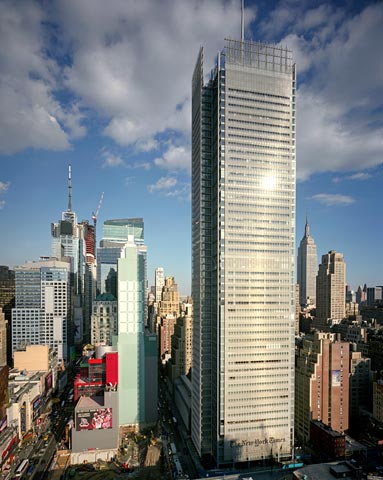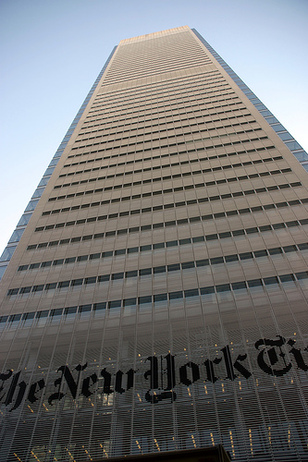 [youtube]http://www.youtube.com/watch?v=UFBFBPKVsKg[/youtube]
#8 Chrysler Building
Not only one of the world's tallest buildings but also the most attractive, a marvelous piece of architecture and engineering. It may be ranked as third tallest building in New York but nothing stands against it when it comes to beauty and exquisiteness, its Art Deco crown arches make it a far more attractive building than the rather stoic and utilitarian Empire State Building. It beat its rival building ESB to completion, the Chrysler building was finished in year 1930 a year before the completion of ESB. It falls short of 60m in height than ESB. It did hold some world records after its completion, as the world's tallest building in the year 1930 but these records were short lived and on the completion of ESB in the year 1931 these records were surrendered before the then tallest building "Empire State Building." The building was made for official purposes and was 319m tall.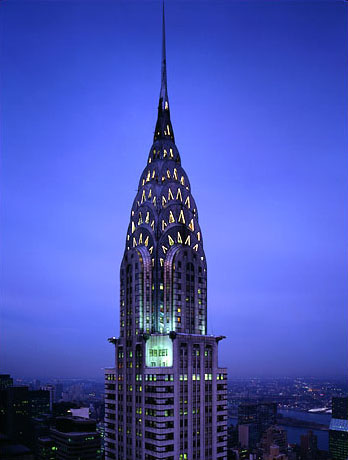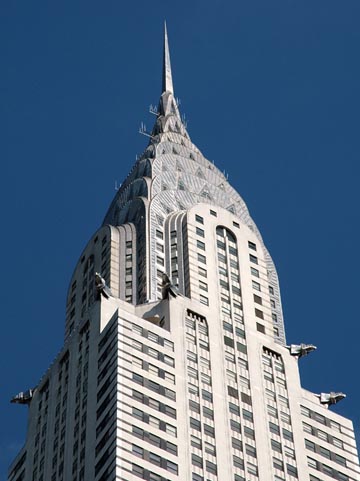 [youtube]http://www.youtube.com/watch?v=PQfc8YheJEA[/youtube]