Argument over the manufacturing of the next generation iPhone only ignited Monday after a prototype front panel for the upcoming iPhone surfaced, disclosing virtually an identical design to the iPhone 4.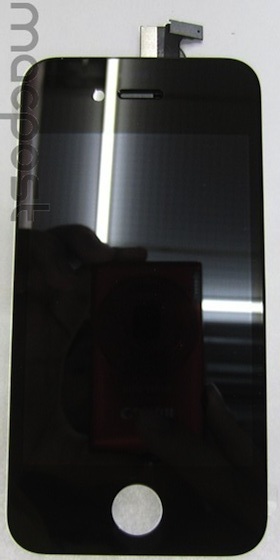 It was an "Engineering Verification Test 2" component carrying a date of June 7th, 2011. One thing however is yet to be established that whether this component represents the upgraded iPhone 5 or an iPhone 4S manufactured to be a relatively cheaper model based on the iPhone 4 design.
Speculation has it that this prototype is probably not the iPhone 5, which, as the most industry analysts believe, would have a metal back, a larger screen, and other noticeable changes. It is also presumed to be having a dual-core A5 processor and an eight-megapixel camera.