"It was magical" or "it's magic" is a phrase many of use have either heard before or used ourselves. Some of us while we were kids had tricks we did and then uttered the latter phrase, the other is more common among young couples who had an amazing first date, to put it mildly. Whether you believe in magic or miracles, we've all had that "take your breadth away" moment.
A young Polish boy who has been honing his craft in the discipline of magic decided to brighten the day of one homeless man. In a situation which many would describe as good fate, the boy quickly greeted the man with a pleasant smile before engaging in a short conversation. Enthused to put a smile on the homeless man's face "Can I take that for a while? Look, you'll see what will happen. You have to concentrate on the coffee. Watch…" said the boy, as he took the cup of coffee from him.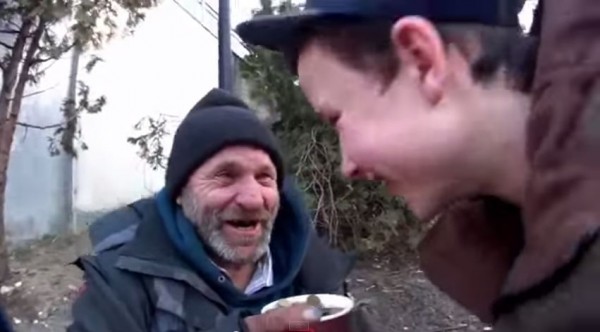 A huge smile appeared on the man's face as he suddenly realized he got more than he bargained for as the boy completely changed the coffee into a cup filled with coins. "Thank you! Jeez! How did you do that? I've lived 55 years, and I've never seen magic like that. Thank you so much! Tell me how you did it!" exclaimed the homeless man who was brimming with joy. "It's magic… I'm a magician. Take care!" said the boy as he walked off smiling after a job well done.
http://youtu.be/ueSizq_1pY4