Motorola is ramping up its support of Android with the Defy, a smartphone which is ready for the rough and tumble of everyday life. Although the ad campaign supporting it suggests that it will stand up to the testing environment of the average house party this is definitely a mobile that will appeal to outdoorsy types thanks to its ability to resist poor weather conditions and keep out dust. It manages to achieve this without skimping on a full smartphone feature list so it could also be a good choice for anyone who wants to use their phone without constantly worrying about its wellbeing.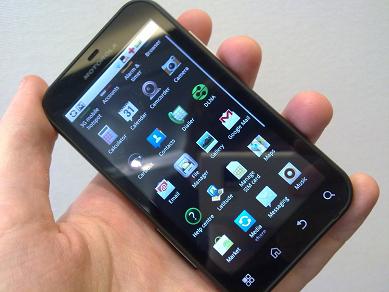 The Motorola Defy looks a little chunkier than its immediate rivals, but this slightly exaggerated bulk definitely gives it a solid feel in the hand. It has a 3.7 inch display and version 2.1 of Android is onboard, powered by an 800MHz processor. Wi-Fi and 3G support is also present, along with a five megapixel camera which keeps the whole package at the top of the smartphone range.
Motorola has skinned Android 2.1 with its custom MotoBlur interface which puts the focus on social networking. As such major services such as Facebook and Twitter are easy to access from the home screen and should allow users to stay in touch without firing up individual apps to do so. Hopefully Motorola will get around to updating the Defy with version 2.2 of Android in the future, although there is no promise on the table at the moment, so for the time being you cannot access the latest features such as full Flash 10.1 support.

A variety of technology has gone into helping the Motorola Defy live up to its promise of durability. The display is protected by Gorilla Glass which will resist scratches and scrapes while also being less liable to accumulating cracks than some other smartphones. The phone is also sealed up so that no dust or dirt can get in and spoil the experience, while water resistance is also assured, although it is worth noting that it is not technically water proof and so should be fine in a light shower but might not survive if faced with complete immersion.
The Motorola Defy is available on various contract deals from providers including Orange and O2 in the UK, so if you are in the market for a rugged, durable smartphone then this is one to watch.