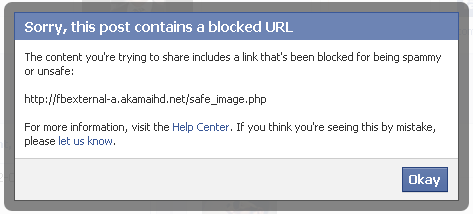 For frustration of many, a new bug has hit facebook today. If you try to share any link on facebook pages, it gives the following error
The content you're trying to share includes a link that's been blocked for being spammy or unsafe:
http://fbexternal-a.akamaihd.net/safe_image.php
For more information, visit the Help Center. If you think you're seeing this by mistake, please let us know.
Unfortunately for now, just wait until its resolved