Its not an ordinary sandbox where water will make lumps with sand and all the fun will be over before it starts. It's an augmented reality sandbox – a new superb concept to make things more understandable and more enjoyable. This sandbox is placed in a way that a projector is projecting some images on it and a kinetic is visualizing your interactions with the sand, and it responds governed by the laws of physics.
If you see the video below, you will realize that the movements done are making the water to change its course. You can even pop out some lavas and make different interactions. A small neural code controls all of these interactions. Children and students can learn a lot from these type of real time augmented reality studies and can learn very quickly through this type of learning tools. The complex concepts of geology and geographical changes can be explained with the aid of this tool. Tutors can introduce different kinds of such augmented realities, just by changing a few parameters in back end coding. Such type of concepts can also be used in museums and children playlands.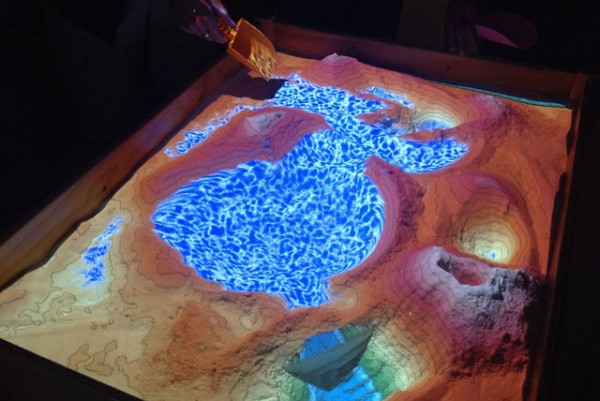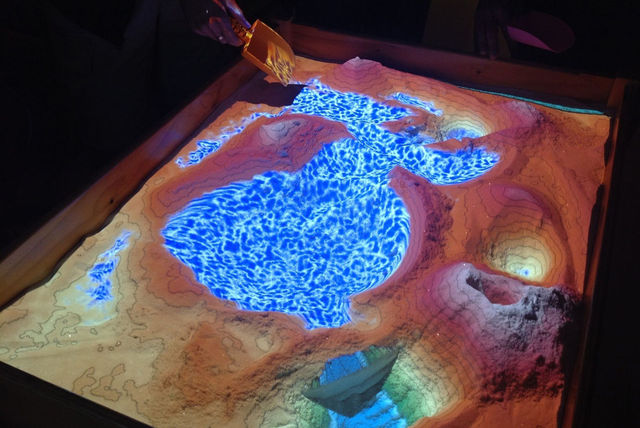 Watch the video to see this augmented reality sandbox in action.
[youtube]http://www.youtube.com/watch?v=j9JXtTj0mzE[/youtube]