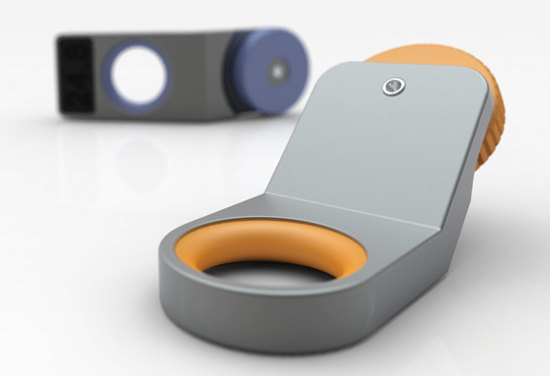 'constrained ball'
'constrained ball' is a drawing aid created by korean product designer giha woo.
once attached to the pen, this device helps to draw straight lines without using a ruler.
normally, a ball point pen rolls freely in accordance with the ball located at the tip of
the pen. however, this writing tool prevents winding lines by helping to move
the ball in one direction only. using the installed measuring wheel indicated on the
product, users can draw the exact desired line length in both a horizontal and vertical
direction, as well as strokes in 45 degree angles.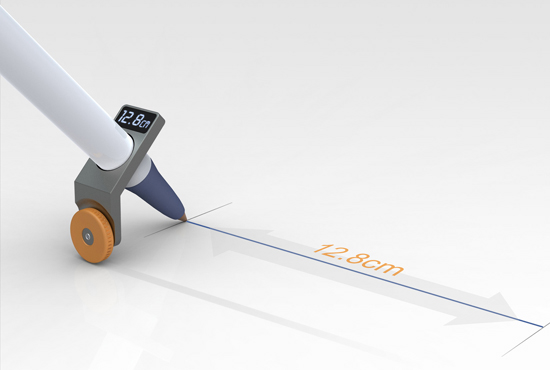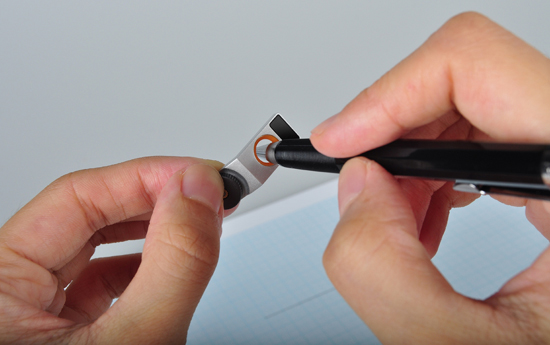 the mounting area is made with a flexible rubber material helping it adhere to the attached pen.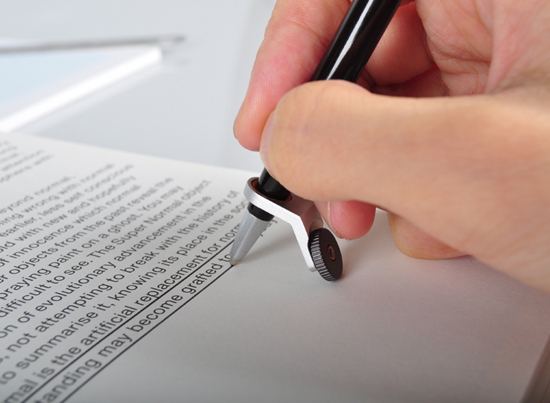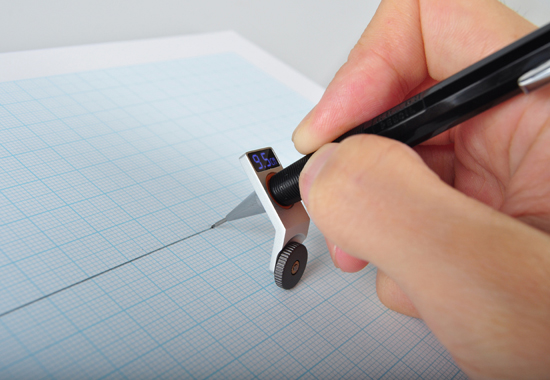 measurement of line is indicated on the product