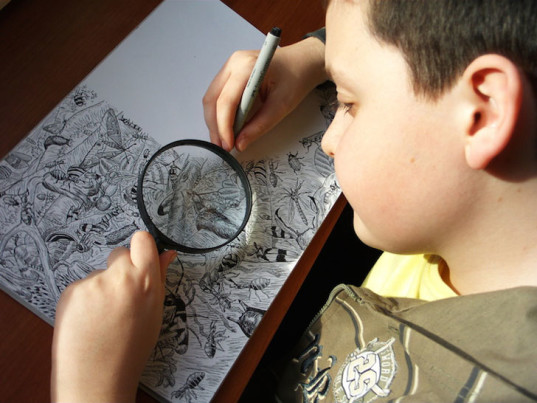 This young boy's doodles definitely would not be considered as one of the average doodles. Doodling by Dušan Krtolica is taken to a whole other level as he will create massively detailed tableaus of animals and plants from all walks of life. The 11-year-old began sketching intricate illustration at a young age, while growing up in Serbia. Waving his pen and pencil, Krtolica manifests the natural world's beauty in his fantastical drawings that are awesomely detailed.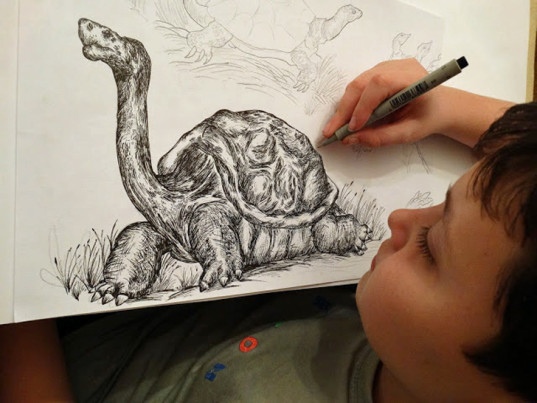 At just two-years-old, the talented Krtolica picked up a pencil and began drawing. While the other toddlers were just learning to master the art of walking, Krtolica was beginning his foray into life as an extremely talented illustrator. By the time he touch eight-year-old, Krtolica already held two solo exhibitions of his work in Serbia, and since then has been featured in a third exhibit.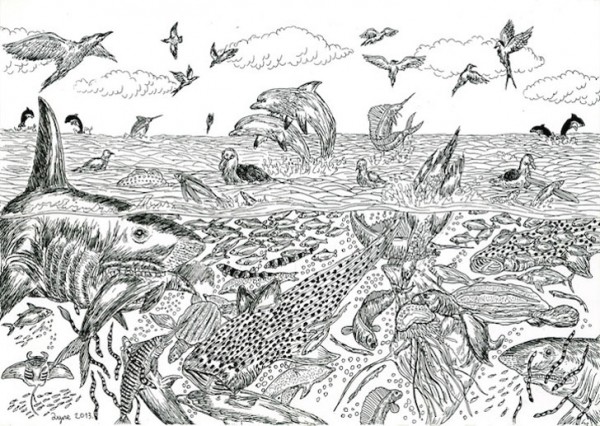 Krtolica now continues to perfect his style, preferring to draw animal life from undersea creatures, insects and birds to animals of the past like dinosaurs and other extinct animals, at eleven-years-old. In his tableaus which are arranged with creatures from specific chronologies, his fascination for studying geological eras and the animals that inhabited them is evident.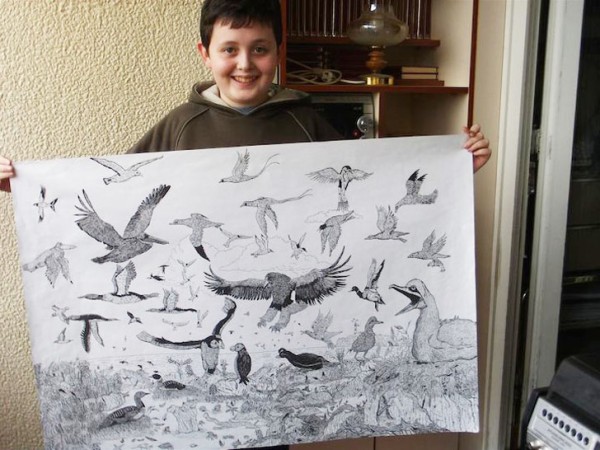 Krtolica's passion for learning is just as insatiable as that for drawing, having covered a set of encyclopedias on animals in just three weeks. He plans to draw each of the animals that he will learn about in his future studies. Check out a few more of his works below.