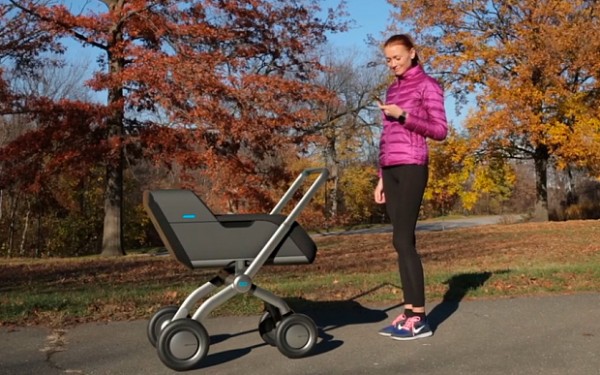 A smart stroller by the tech world has finally surfaced. While there might be one in the making by German automakers, Volkswagen, as suggested on Facebook, the Smartbe is being campaigned on Indiegogo. The innovative stroller comes packed with many features to satisfy our digital desires. This includes a self-propelled mode, electronic climatized control system, an electric bottle warmer, wireless speakers, and more than one webcam and microphone. Another feature worth a special mention is its phone charger that allows you to power up your device while out and about.
[vimeo 152167800 w=500 h=281]
The self-propelled mode of the stroller uses a battery-operated electric engine and a motion-activated sensor to push the stroller a safe distance before you. This comes in very handy for those time when you will have to go up a hill with the stroller. The assist propelled mode has sensors incorporated for keeping parents within a safe distance while they maintain contact with the stroller. No battery is required for the manual option. There also sleek light signal for night walks. The anti-theft security feature allows only authorized users to be able to unlock the wheels. All of the stroller's data and technology listed, including video monitoring, and an emergency stop button, is transmitted and controlled via a smartphone app.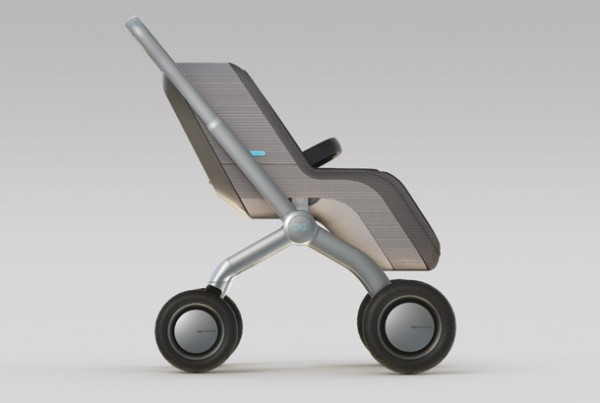 As for the baby's comfort, there is a built-in rocker, retractable canopies that will shield them from light and insects, adjustable positions, and a climate and temperature controlled bassinet that also includes air filters against pollution and allergens. The company also offer several different customization such as a rugged camouflage print, a zebra print, and a monochromatic option.
For this stroller with all these fancy features you would have to fork out a whopping $3,199.