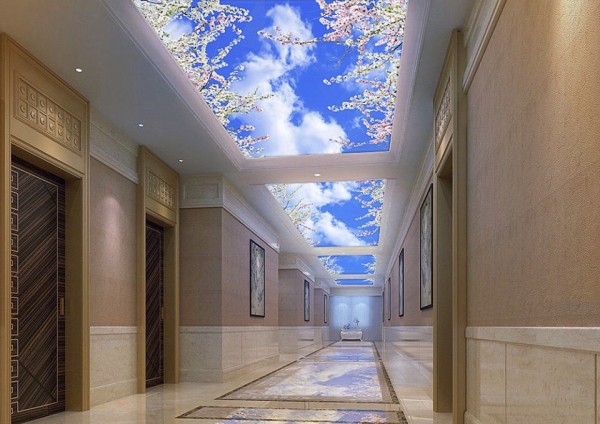 Getting those calming views of a sky with a solid roof over your head has become as easy as hanging a picture with these amazing faux skylights by Simar Design. Whether it is day or night, you can enjoy the look of the sky with the beautiful panels in any room. The panels are able to accurately imitate the lighting and look of the different times of the day by pairing LED lights with imagery taken by leading photographers.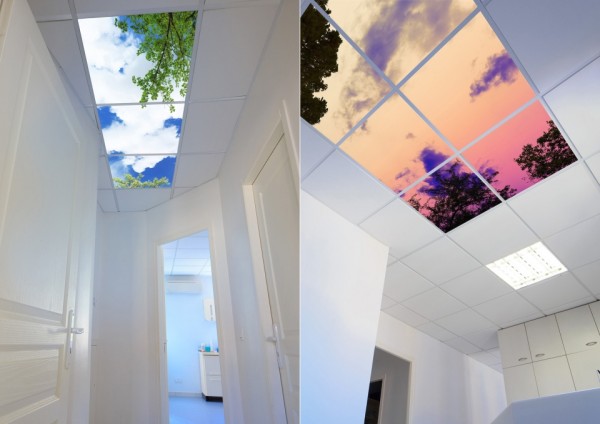 The faux skylight concept was conceived when the team at Simar Design began to think about how daylight can have a profound effect on mood and well being. After taking a look at researches that show how nature can be linked with the effect of relaxation, Simar sought to bring nature inside. While the technology would appeal to almost everyone, it specially targets the audience who may be unable to get outside, such as the terminally ill in hospitals or the immobile in retirement homes. By having the screens which will display blue sky scenes with bursts of fluffy clouds, fronds of green foliage or vines of flowers, their healing process could be fostered help and  give hope to patients.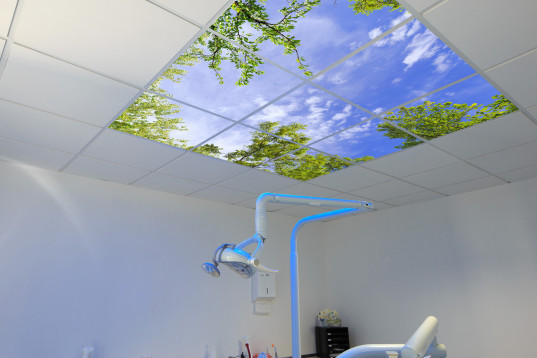 The screens vary in sizes to suit any room and their technology last from 50,000 to 100,000 hours, which is a 20 to 40 years worth of use at 7 hours a day. The imagery is completely changeable with it being switched out at a moment's notice, making it versatile for any needs. Otherwise from being perfect for retirement homes, Simar Design's faux skylight brings vibrancy to a drab hotel room, create imaginative scenes for kids, and even simpler, bring a bit of nature to a dark room.