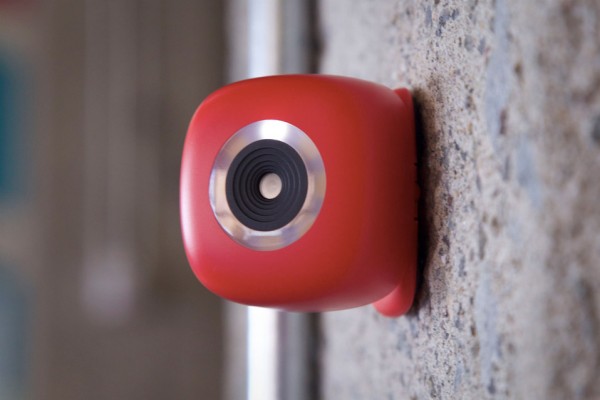 As devices for taking selfies continue to roll-out, a San Francisco entrepreneur named Eddie Lee unveils the best yet. Allowing you to take high-resolution selfies from any angle and distance, the tiny new 'sticky camera' is here to replace all other selfie gadgets. The 2-inch (5cm) Podo has suction pads that can be attached to any surface and is remotely controlled by a smartphone using Bluetooth. Thanks to weighing only 51g, these surfaces can include narrow poles, trees, and even a person's skin.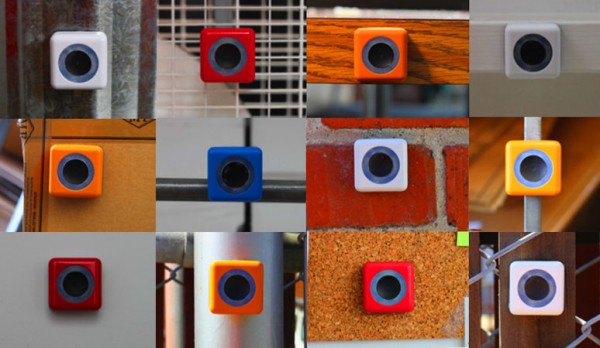 The 8MP camera is able to take pictures and video record, and afterwards send the moments captured to your phone via Bluetooth. The advanced feature of the Podo is its sensor which makes it the upgraded version of the front-facing cameras found on many Apple, Samsung and HTC phones.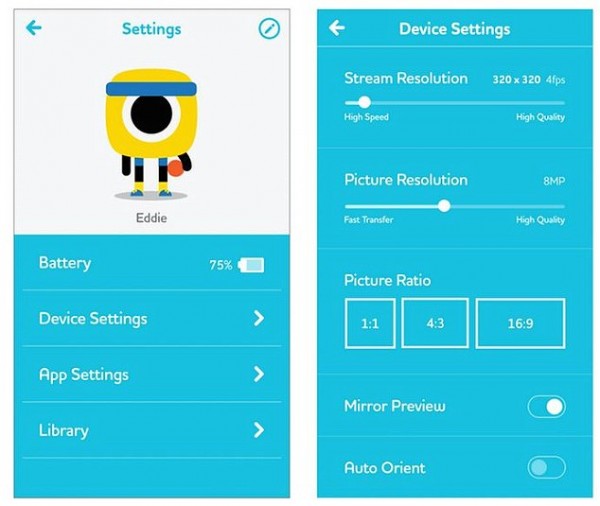 The app for the gadget shows the battery level of the camera and allows you to select the stream resolution, picture resolution and picture ratio. In addition, it has a Mirror Preview that allows you to see how the photo will look in real-time. While the distance of the device depends on the phone it is paired with, Bluetooth range can extend up to 300ft (100 metres). A full battery (800mAH) is said to last for two hours of continuous video recording.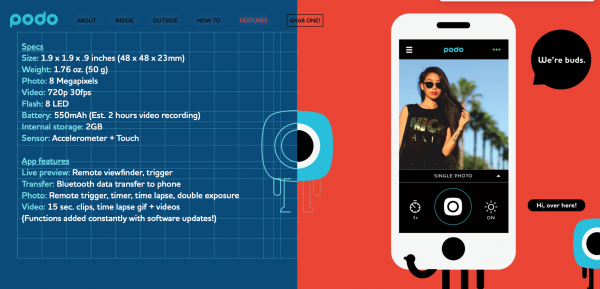 Earlier this month, crowd-funding campaign for Podo was launched on Kickstarter. Already, over $330,000 (£221,000) of its $50,000 (£37,000) target has been raised. The devices are set to retail for $99 (£66) however you can pre-order your own now via Kickstarter for $89 (£60). Shipment is set to begin in August.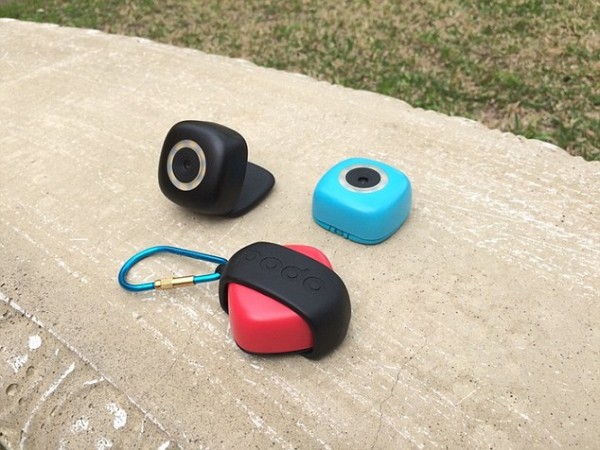 "Podo is a fun-sized, Bluetooth-enabled camera that you control with your phone," entrepreneur Eddie Lee said. "You're no longer limited by the length of your arm or selfie stick. The coolest thing about Podo is that you can stick it anywhere – you don't need mounts or a selfie stick [and] your hands are free to do whatever. Our mission is to connect people through pictures."