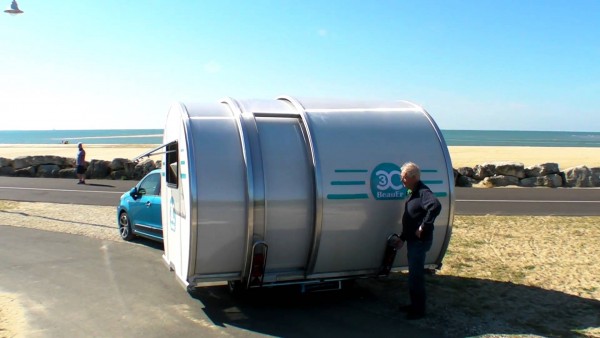 Camping is great, but sleeping on the ground is not so lovely. You've considered purchasing a camping trailer or a mobile home that you can pull behind your car, but they take up a lot of space and can be bulky to manoeuvre. There are expandable campers on the market, but I can tell you that there is nothing quite like this one. In just 20 second, the BeauEr 3X can expand from a closed position to enough room for a bedroom, bathroom, and kitchen, like a telescope.
[youtube]https://youtu.be/XZ1J4GRDA34[/youtube]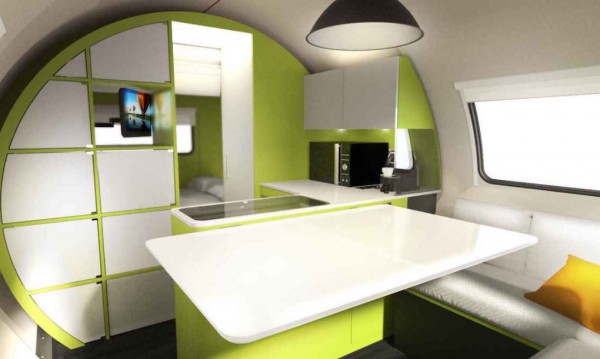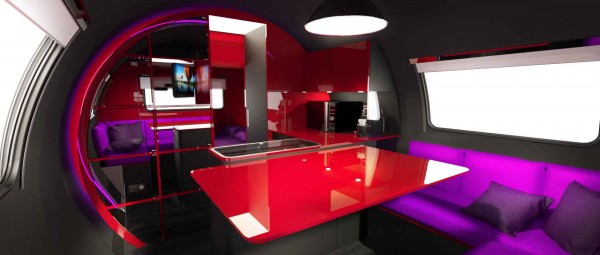 In order to maintain its small stowing capabilities, the interior of the camper was designed to fit inside itself. When closed, the portable structure measure a great 2 by 2.5 meters, similar to most tow vehicles. The features in the kitchen include a 2 burner stove, a sink, and a fridge. Camping like this may become a little more like staying in a tiny hotel room.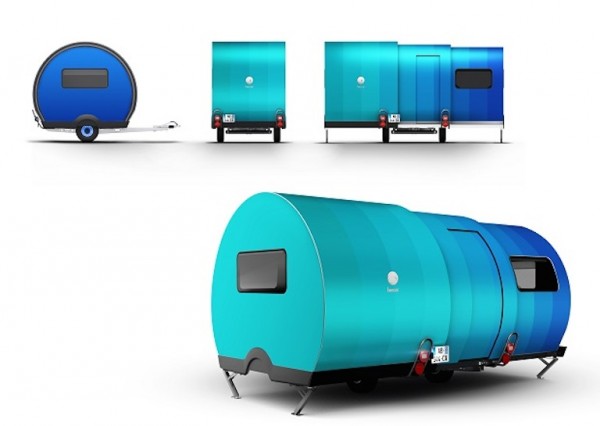 Currently, the design has been released in France, but there are plans to bring their product to the rest of the world later next year. The telescoping ability of the BeauEr 3x means that the ratio between assembled and stowed is almost 3:1, out-doing every other camper design.