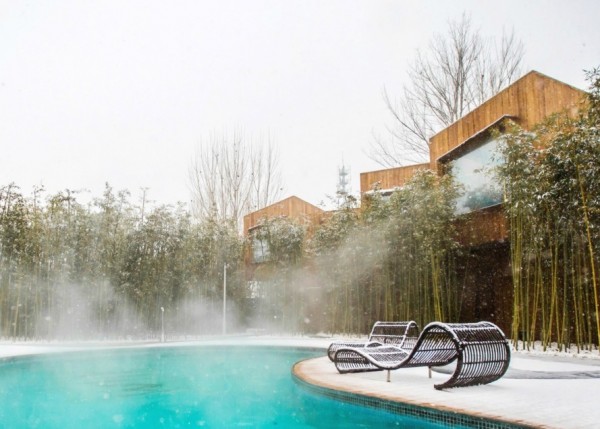 Just on the outskirts of Beijing, there is hotel named Hotel Why that has just been given a gorgeous renovation of timber-clad cabins that surround a steamy hot spring by Chinese architectural firm, Elevation Workshop. Boasting distinct sloping roofs surrounding the pool area, the seven individual suites are shielded by a privacy screen that is made up of bamboo trees.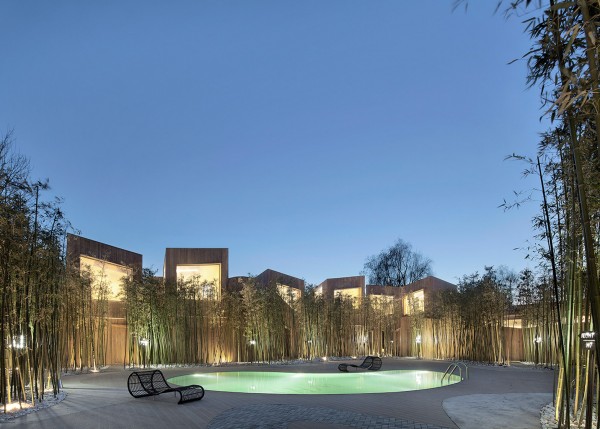 In what was described as "seemingly random building masses", each timber cabin was prefabricated and transported to the hotel site, and then they were assembled. Each cabin features one bedroom suite and a private outdoor jacuzzi hidden behind the thickness of bunched bamboo plant.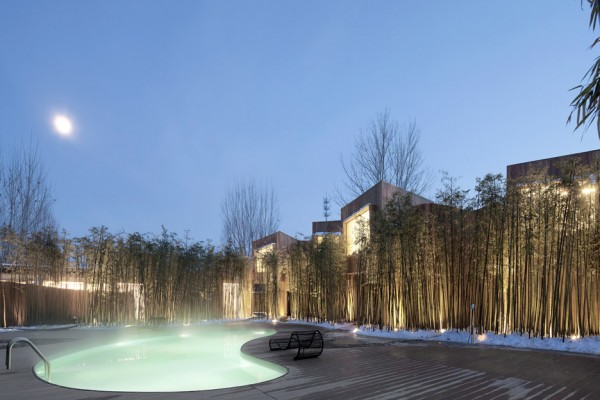 Optimal privacy is also provided for the indoor sections of the cabins as the windows, doors, and skylights are all installed with electric glass panels that offer guests control over how obscure or opened up views of the main areas are. In addition to the sleek facilities of the cabins, there are small lanes that lead from each cabin to the pool patio, where a sprayer system periodically mists the bamboo trees, creating an ethereal lounge area for guests.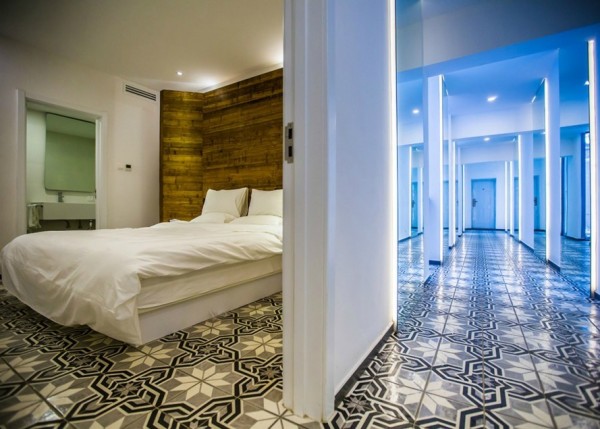 According to the architects, the initial design that was laid out for the cabins carried a cartoon theme, but with the site boasting such natural beautiful this was quickly changed to reflect its aesthetics.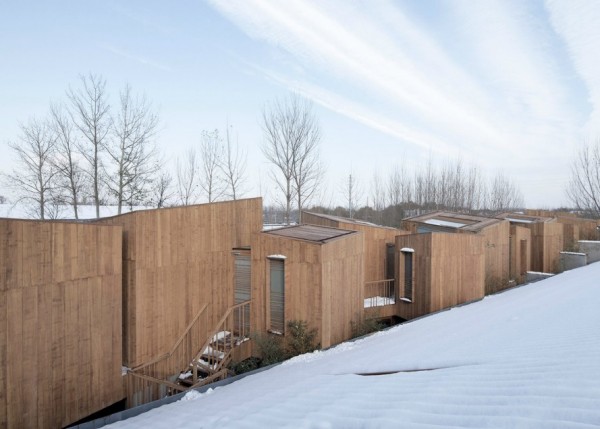 "Walking amid the bamboo grove, our guests won't see the massing of our architecture but only the mist and some indistinct houses behind the bamboos," the founder of the studio, Na Wei, said. "Their view will become clear when they reach the hot spring pool."