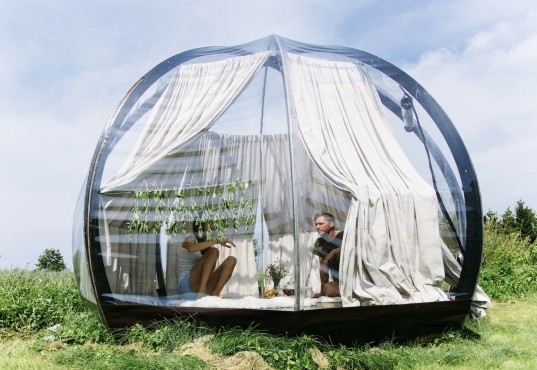 Do you wish to one night be able to sleep beneath the stars without having to sacrifice privacy? This new portable glamping (glamorous camping) dome called the Oasis offers a 36-degree view of nature and the starry night sky. Created by Lithuanian designer, Vytautas Puzeras, the fully enclosed dome is outfitted with thick fabric curtains and hidden storage for a comfortable and minimalist stay.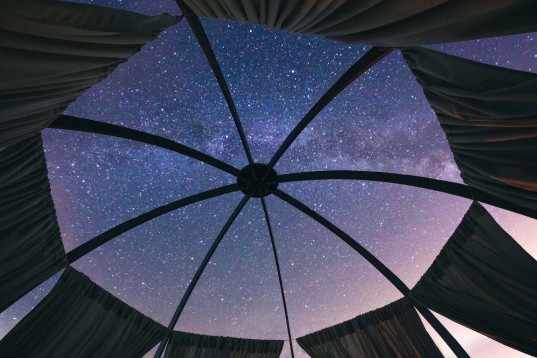 Puzeras' passion for kitesurfing and traveling was the impetus for Oasis. Unable to find a portable housing structure that still allowed him to feel connected with nature, Puzeras opted to create his own. The final design is a beautiful and minimalist dome-shaped unit that immerses users into the surroundings and can easily fit in a small trailer or large car.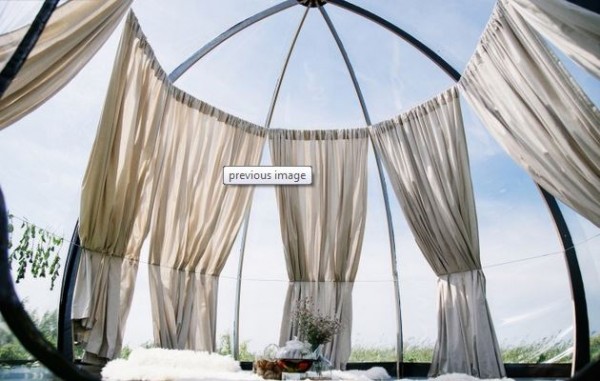 The Lithuanian designer has only completed one prototype thus far and is currently testing the product in a variety of environments. Oasis can be built in half a day and is constructed from black curved supports coated with humidity-resistant veneer and a flexible transparent canopy. The raised black-painted floors offer hidden storage large enough to store kitesurfing equipment. Off-white curtains can be closed to block views and ensure privacy, while the top of the transparent tent is unobstructed to maintain access to natural light and views of the sky.