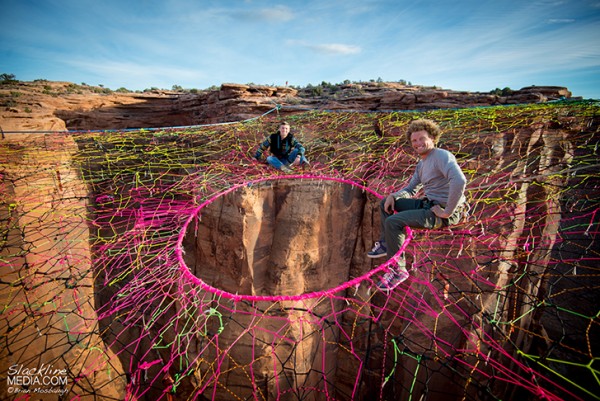 Let me first just warn that the following is something that I'd expect no inexperienced person to try. After his performance in the Superbowl 46 Half-time show, Andy Lewis became a common household name. That is because , for the show, he jumped, danced, flipped and did the splits on a slackline, wearing a toga. I guess he was just born for this and clearly Andy who also goes by the alias, Sketchy Andy, has no inhibitions whatsoever.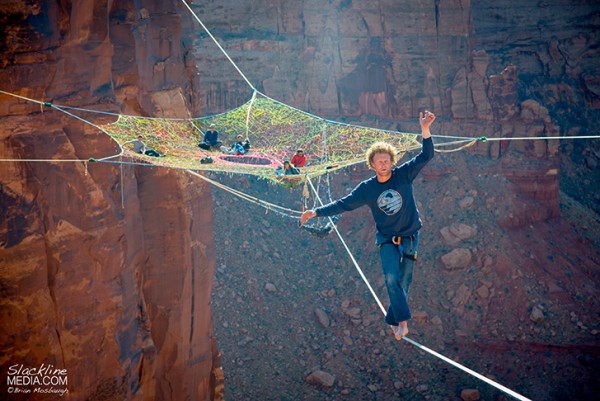 Owing to that, I think it comes as no surprise that this "Mothership Space Net Penthouse" was conceptualized by him. The device by the daredevil is a giant hand-crafted spider web that allows people like himself to hang out suspended 400 feet above the ground.
[vimeo 114147105 w=500 h=281]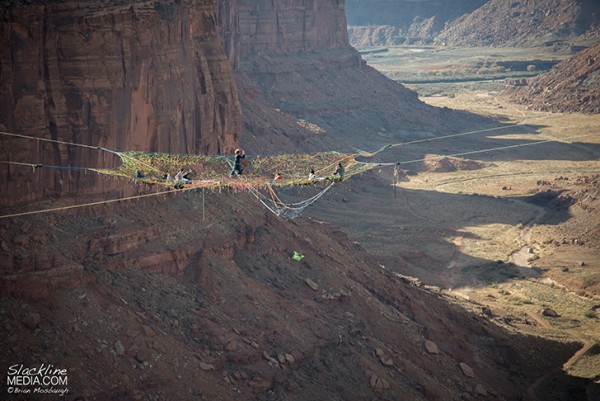 The giant slackline web appears to be a large hand-knitted hammock where the collective ziplines themselves to the center. The special hammock is used for relaxing and socializing, and even for have some more dangerous fun such as dropping through the center hole for base jumping. Not only is the chilling idea not so super rational, but the people that joined Sketchy Andy on the unique hammock are without harnesses to protect themselves.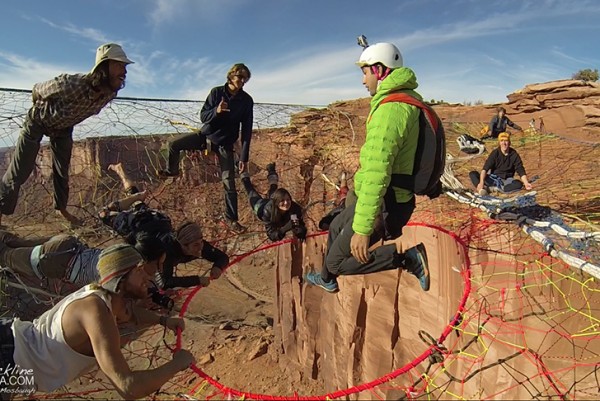 The mystifying spider-web-like hammock however must be appreciated for being a rather intricate art piece. It is said that it took about 14,000 feet of rope and 50 people to complete by hand-knitting over the span of three days. We can all check out the hammock in service with excellent video footage and photos that Andy and his friends managed to capture.