Just last Saturday, Nepal's capital Kathmandu was hit by a massive 7.8-magnitude earthquake that took the lives of almost 5000 people and affected the lives of about 6.6 million people. People are left homeless and in dire states as the earthquake shook the country, which was not built to withstand such massive quake. Furthermore, Mount Everest was also struck with deadly avalanches that also took lives of climbers and campers.
Rescues from other countries are coming in but it's almost guaranteed that the death toll is still bound to rise with continuous relief and rescue missions. It's very unfortunate for a nation with such rich cultural heritage. And on top of the affected lives, many of the country's historic sites were also immensely ruined and damage. Here are some of the before and a after photos in Kathmandu, Nepal:
King Pratap Malla Statue 
A 17th century statue fell from the column on which it was resting. Several historic buildings in the area of Kathmandu's Durbar Square were leveled.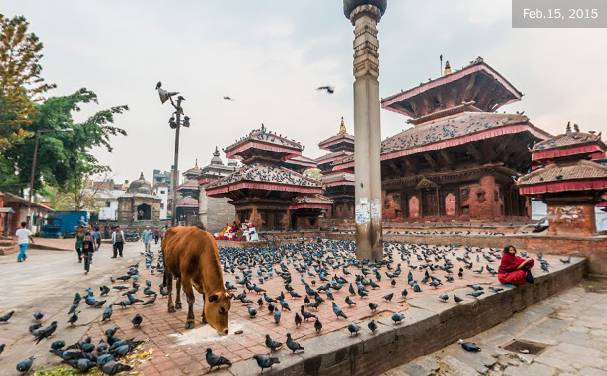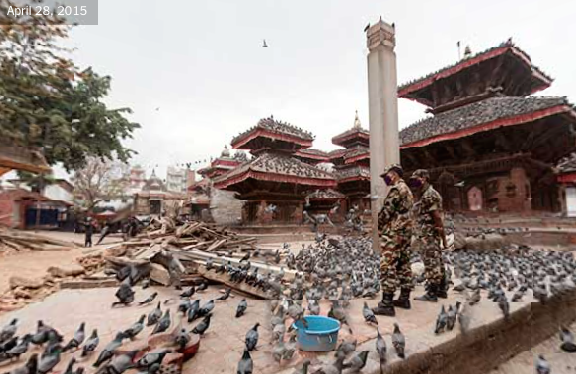 Taleju Temple
A small building collapsed near an entrance to Taleju Temple, one of Katmandu's most important Hindu sites.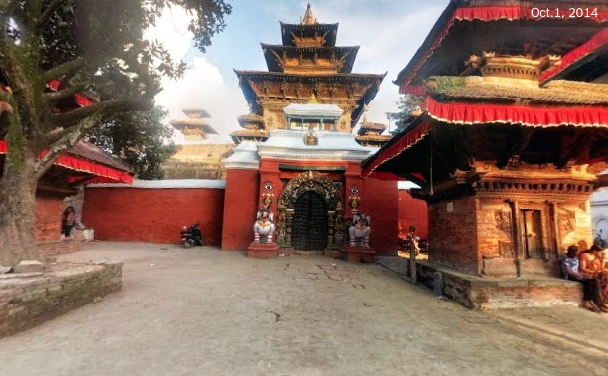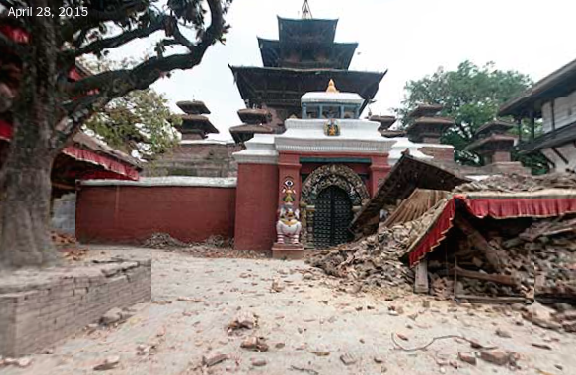 Kathmandu Durbar Square
Piles of rubble littered Katmandu's Durbar Square, a Unesco world heritage site. The Maju Deval temple, built in 1690, was leveled.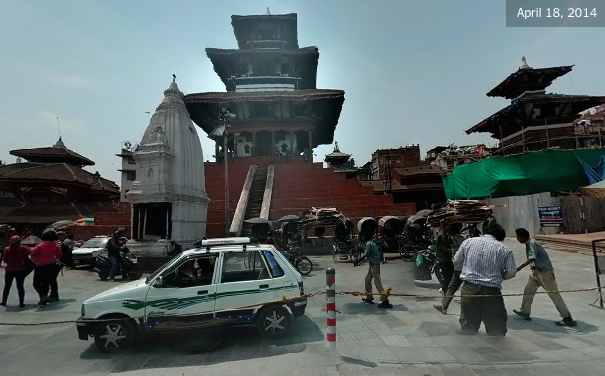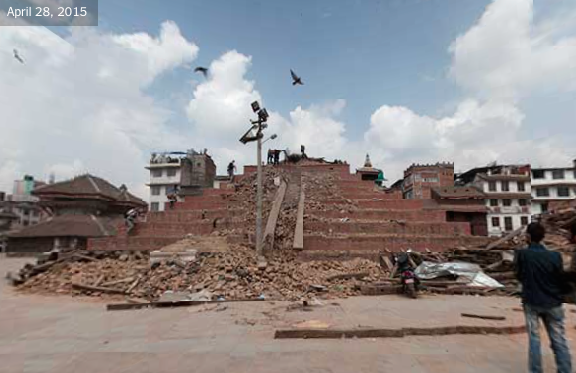 Siddhidas Marg
With no electricity or supplies, and fear of building collapses, many businesses along this usually busy strip have been closed since Saturday's earthquake.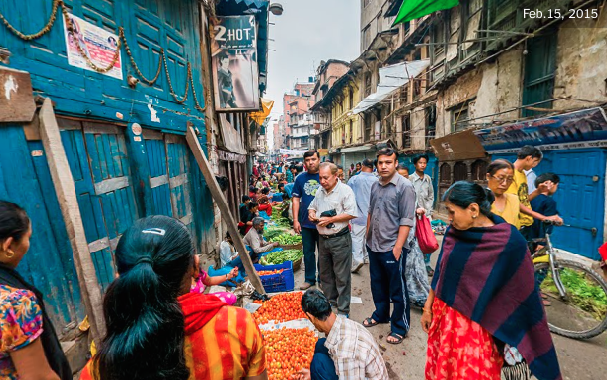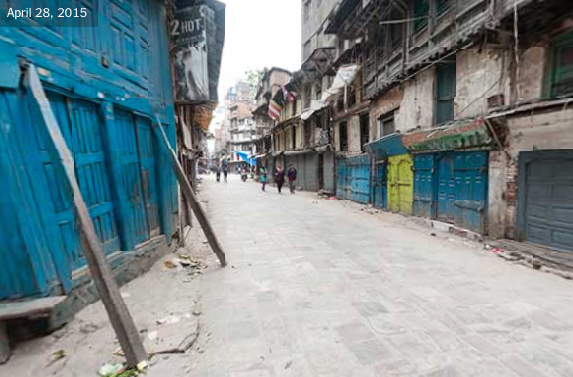 Kathesimbhu Stupa
Makeshift shelters have been set up in the courtyard in front of Kathesimbhu Stupa, near Katmandu's Durbar Square.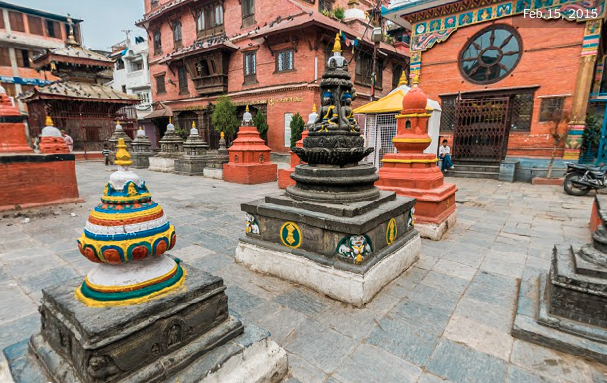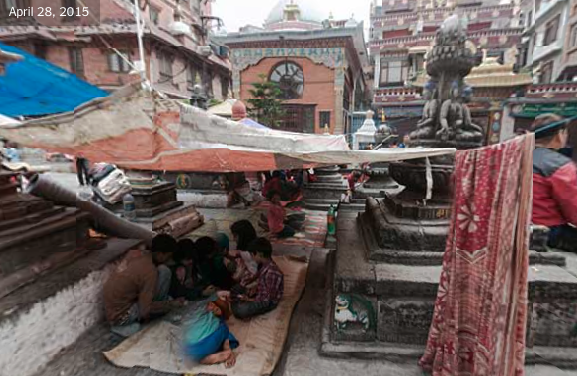 Patan Durbar Square
Ancient stone carvings and timber lay heaped beneath plastic tarps in Patan's Durbar Square, another Unesco world heritage site located south of Katmandu.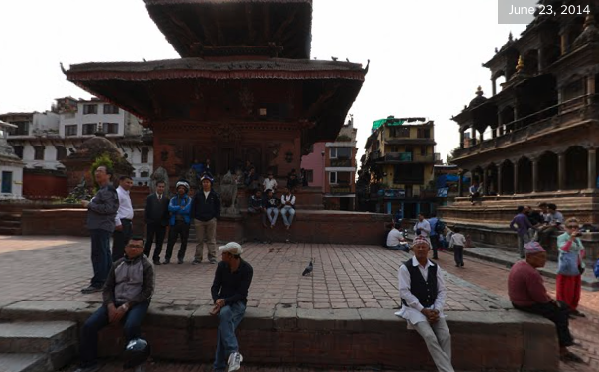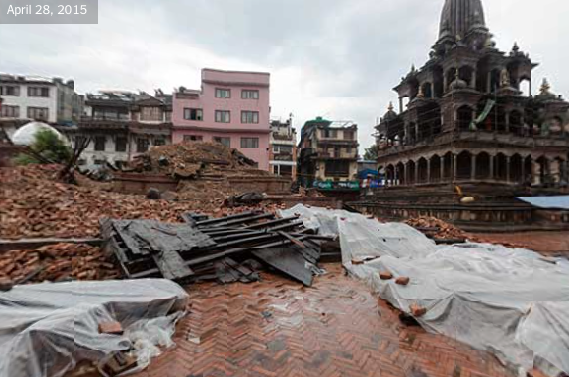 Tara Goan Park, Kathmandu
Temporary structures and cars are visible in the park, down the street from the Katmandu Hyatt Regency Hotel.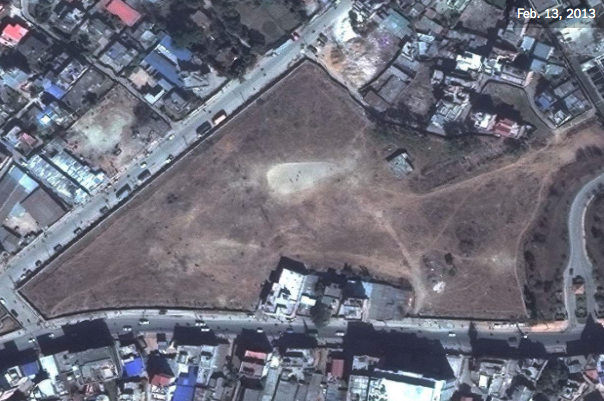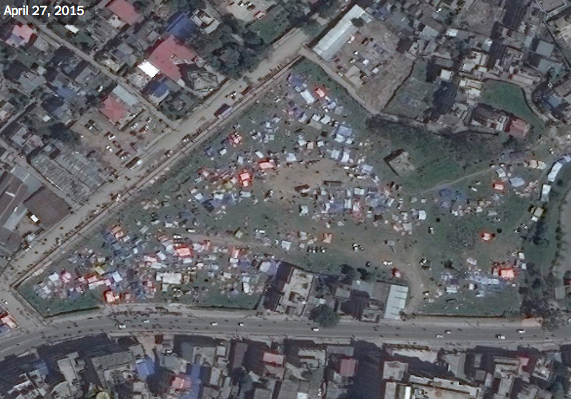 Narayanhiti Palace Heliport, Kathmandu
Narayanhiti Palace is the traditional residence of the king of Nepal.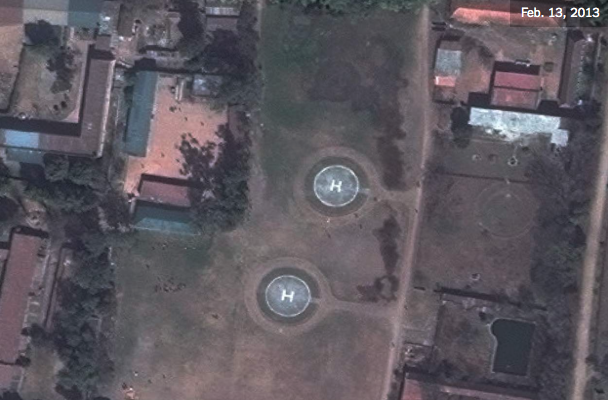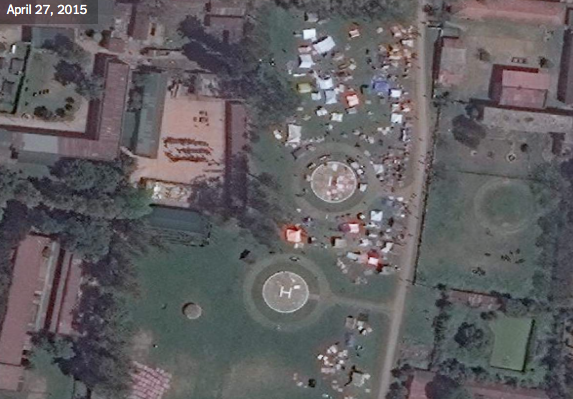 Guita Dumar, Patan
An open area in Patan, a district south of Katmandu.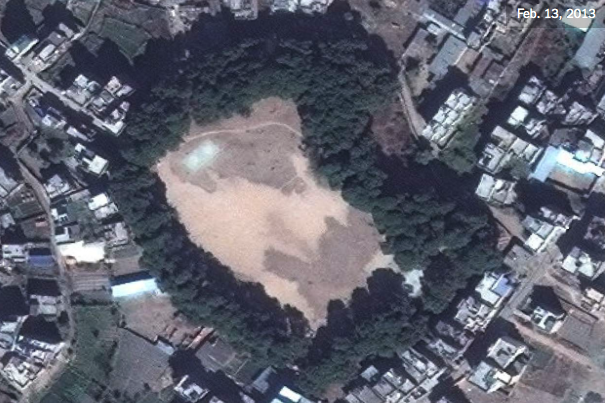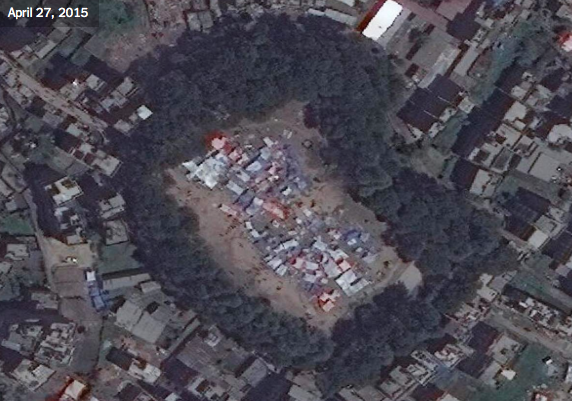 Trailokya Mohan Narayan Temple, Kathmandu
Volunteers helped to remove the debris of a three-story temple.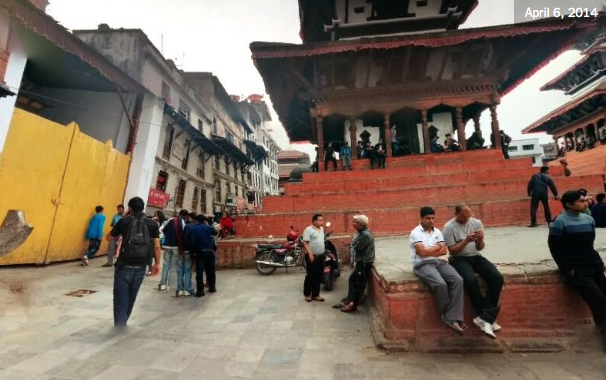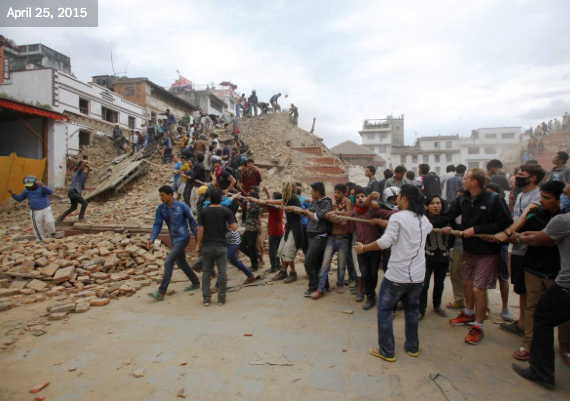 Vatsala Shikhara Temple, Bhaktapur
After the earthquake, people occupied the square in front of a collapsed temple in Bhaktapur, eight miles east of Katmandu.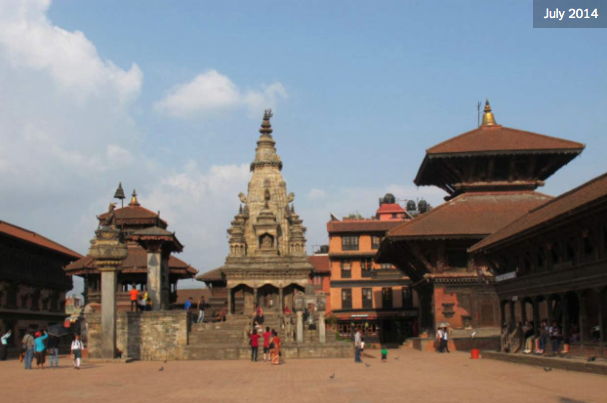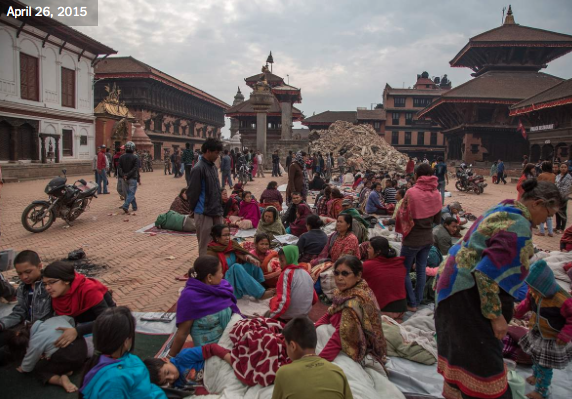 Dharahara Tower, Kathmandu
A nine-story structure built in 1832. It was made of bricks more than a foot thick, and had recently been reopened to the public. Sightseers could climb a narrow spiral staircase to a viewing platform about 200 feet above the city.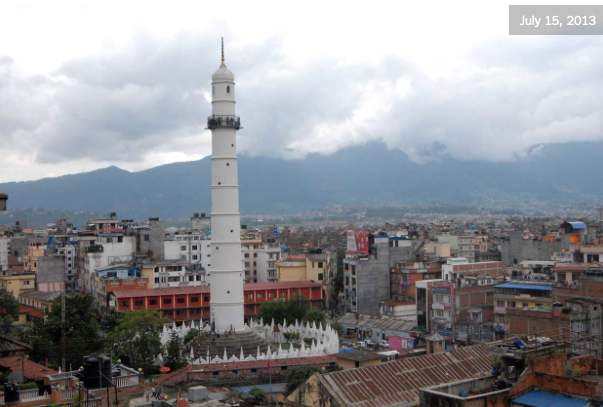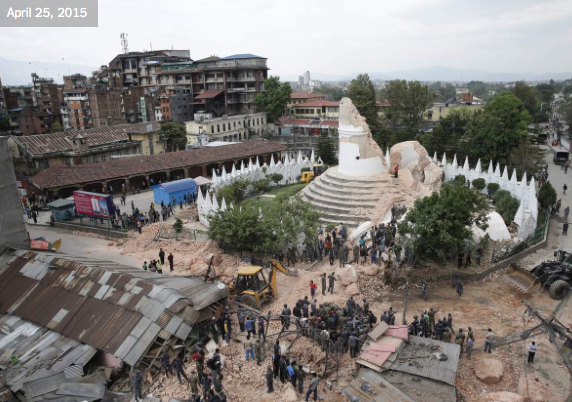 Photos: via nytimes