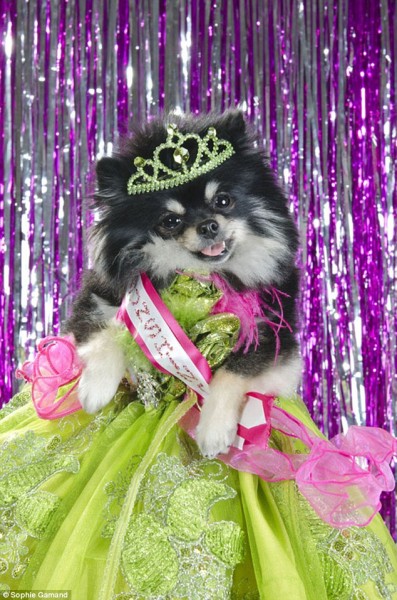 There are many beauty pageants being hosted to feature women and even men competing to be ruled out as the best in something by judges. A charitable pageant in NYC is being hosted for 18-30 dogs to compete in categories such as: Active-wear, Talent, and Glamour, to be crowned King or Queen.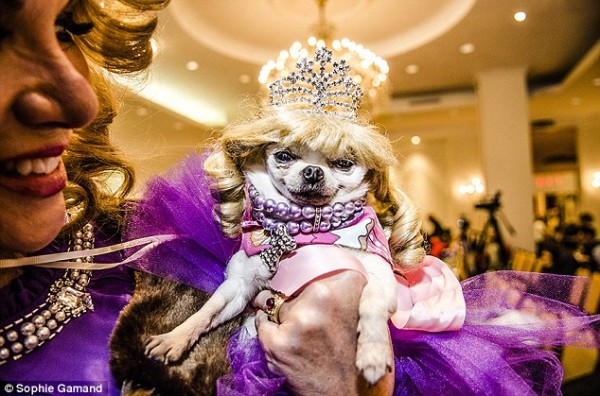 A famous dog photographer named Sophie Gamand, famous for her wet dog series and her pit bulls in flower garlands, was able to capture events of the pageant called Doggies and Tiaras Pageant from both years 2013 and 2014 for her latest project called Dog Pageants.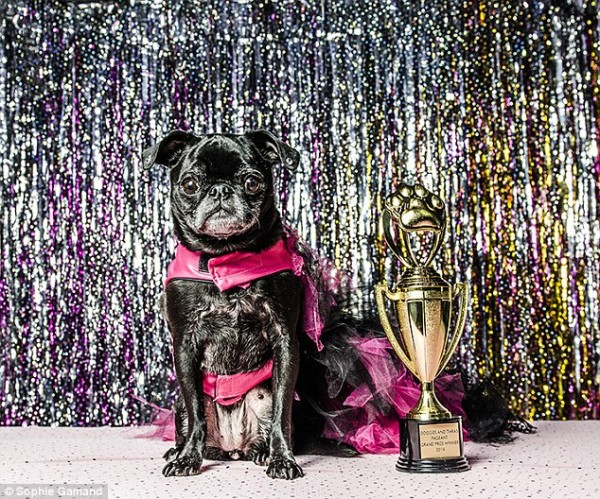 As the dogs walk the runway in their various category wears, there is a panel of judges assessing their outfits and a spectator crowd of the other contestants and their owners. Each dog will receive a score ranging from 1-10 from each judge for each category. The dog with the highest total score will win be crowned as the "NYC Doggies & Tiaras 2014 grand prize winner". There are also four runners-up prizes. In order to enter your dog into the competition you are fined £45.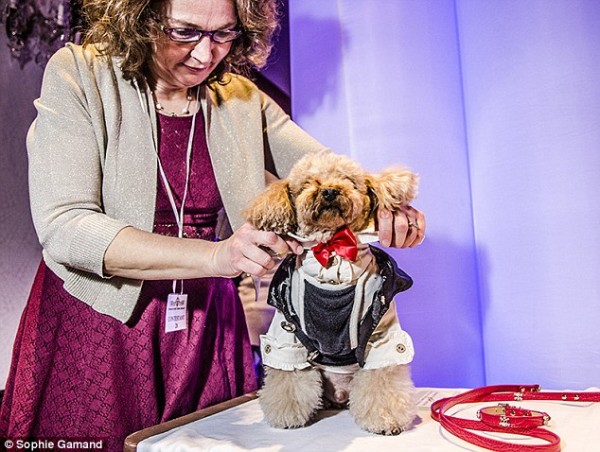 In the photos captured by Sophie, doggie moms are seen pampering and preparing their pets for presentation, and finding new and intricate ways to showcase their pet's talents and outfits.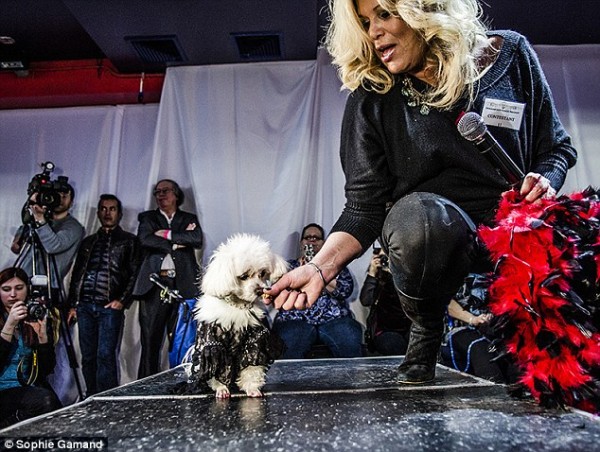 Sophie is a dog lover and an active supporter of dog rescue groups. She expresses that her work "explores the relationship between dogs and people'.