Wherever the people's attention is, the advertisements shall follow.
Since most people today are pretty much glued to their smartphone–or rather their smartphone glued to them–tons of brand and companies have flocked and invaded social media to generate interest from their target market. While Facebook and Twitter have already been in the advertising game for years, Instagram and Tumblr got in on the mobile ad trend with their sponsored posts and content. Not only that, but even other mobile social apps such as Snapchat, Tinder–among many other of our favorite apps–are already experiencing a major influx of different kinds of advertisements and spam.
Percolate, a content marketing firm, came up with this compilation of what you can expect with these mobile advertisements this year: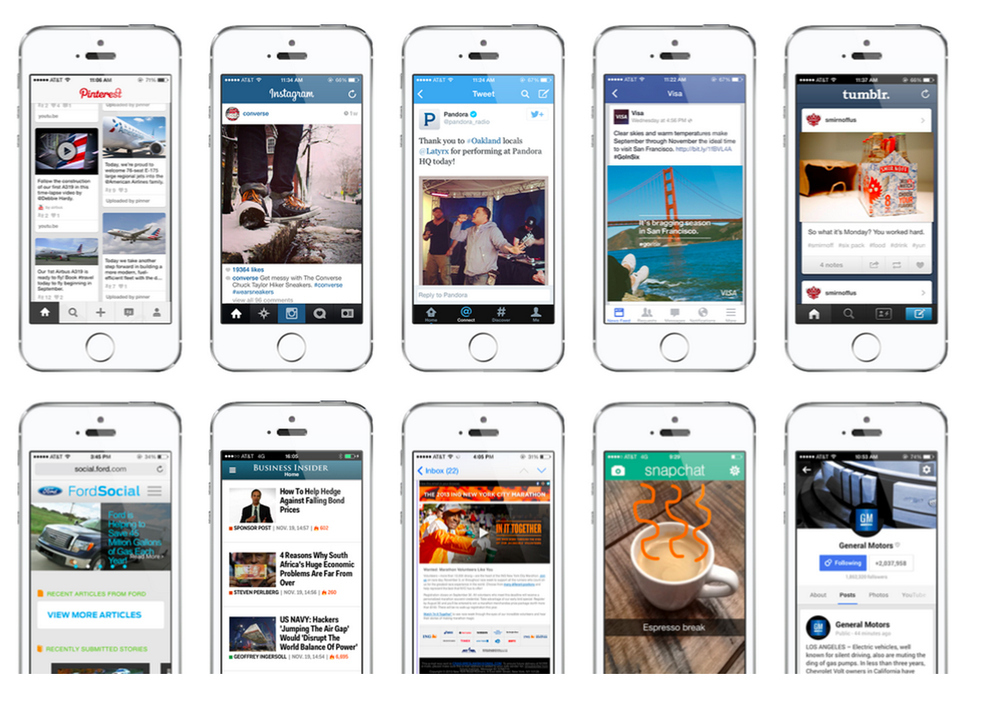 Hey, at least these ads have adapted the typical app aesthetic. But it probably still doesn't diminish the fact that all of these still annoy the hell out of us, wouldn't you agree?
Image Source: Percolate / Via blog.percolate.com