It was just another day in the world of NHRA (National Hot Rod Association) race car driver Ron Capps–oh wait, except it's not. Check out exactly what happened when he was going about 300 miles per hour during the NHRA Winternationals:
[youtube]http://www.youtube.com/watch?v=ftoiPpacpbM[/youtube]
Apparently, engine failure brought about the explosion, which started at the rear section. Can you imagine what it would've been like to be the one in his position? Probably not. Prepare to pick your jaw from the floor because of this slow motion GIF…
During an interview with Los Angeles Times the next day, Ron Capps said that he was good and that he actually slept good that night. Really quite amazing since we're pretty sure that his whole life flashed before him during those horrendous minutes inside the car.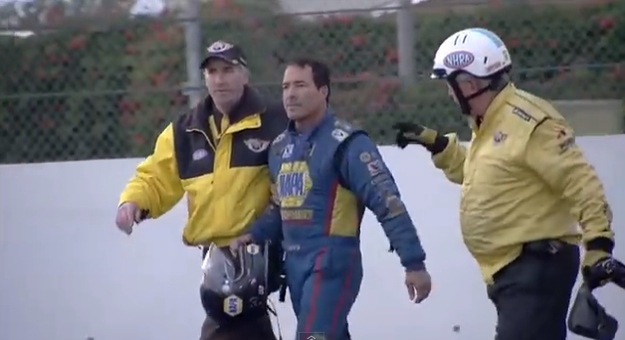 Source: Buzzfeed