When you combine the beauty of our favorite Disney films and Annie Leibovitz's world-renowned talent in photography, nothing but pure magic is bound to come out as a result. And magical is exactly the word to use to describe these amazing Disney-themed portraits that feature some of the biggest celebrities today.
The first three images were actually released way back in January 2007 and featured Scarlette Johansson (as Cinderella), Beyonce (as Alice), and David Beckham (as Prince Philip). This Disney-Leibovitz partnership continued on over the years even after the promotional project for which she was hired for–and the most recent of portraits features Jessica Chastain as Merida from the blockbuster animated film "Brave".
Each picture really tells a story and this couldn't be truer for these photos below. So go ahead, check them out, and witness the unparalleled magic that we all grew up with.
Jessica Chastain as Merida from Brave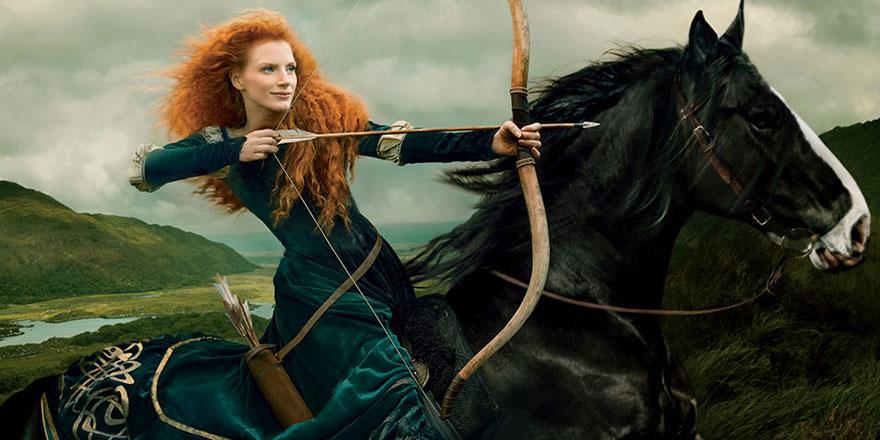 Jennifer Hudson as Tiana from The Princess and the Frog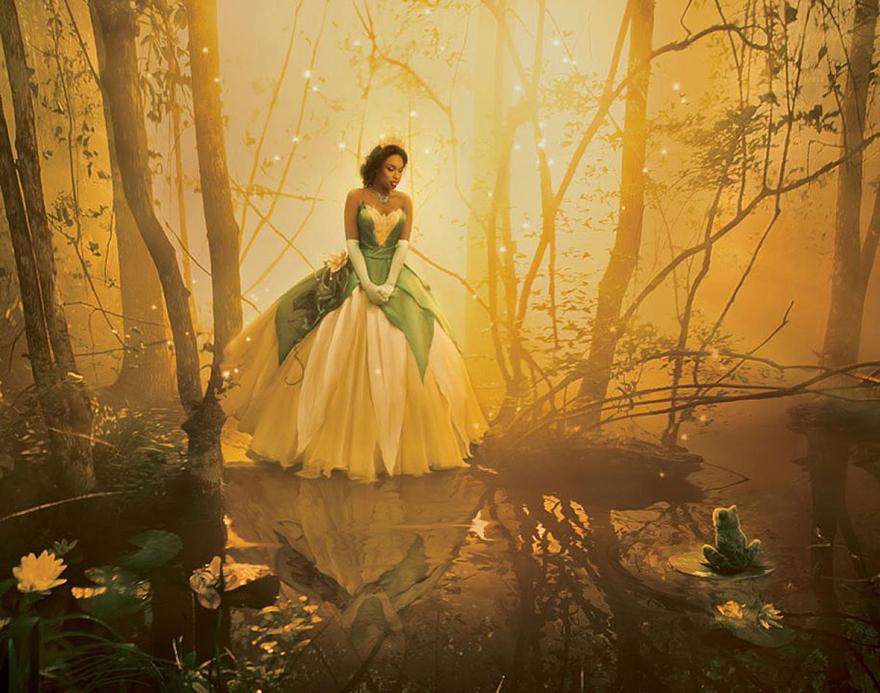 Taylor Swift as Rapunzel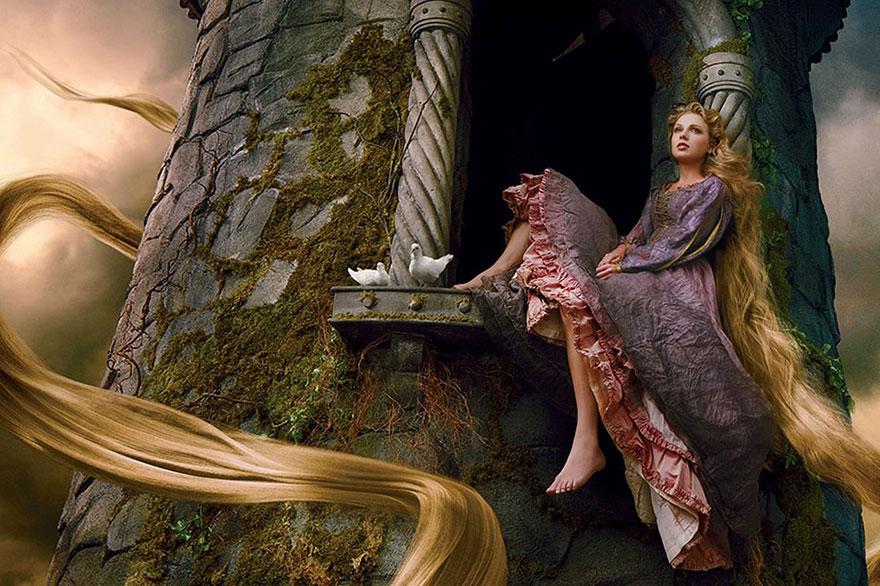 Giselle Bundchen as Wendy, Tina Fey as Tinkerbell, and Mikhail Baryshnikov as Peter Pan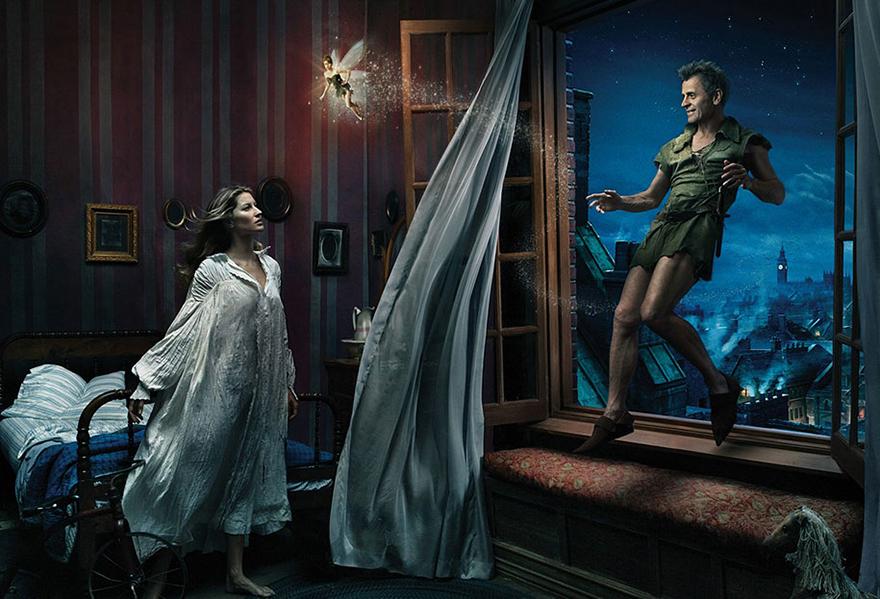 Russell Brand as Captain Hook from Peter Pan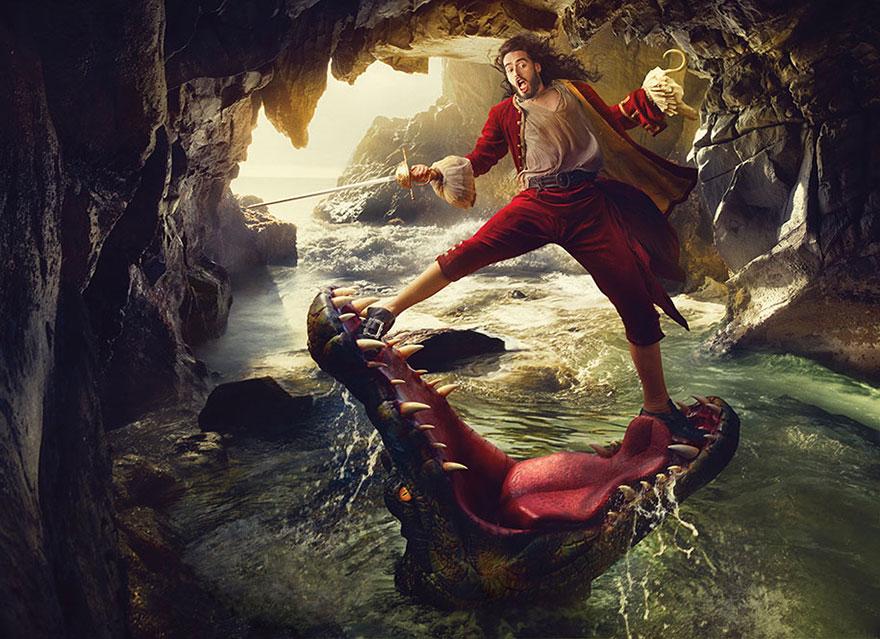 Rachel Weisz as Snow White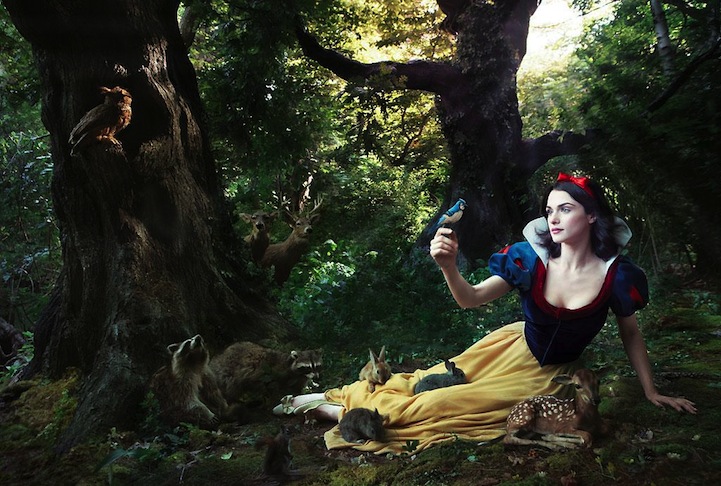 Olivia Wilde as the Evil Queen and Alec Baldwin as the Magic Mirror from Snow White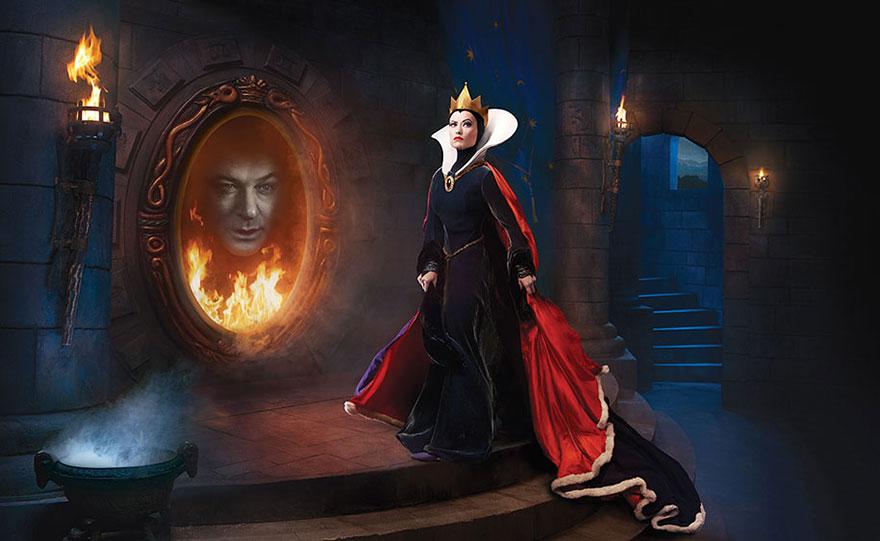 Jack Black, Will Ferrell, and Jason Segel as the Hitchhiking Ghosts from the Haunted Mansion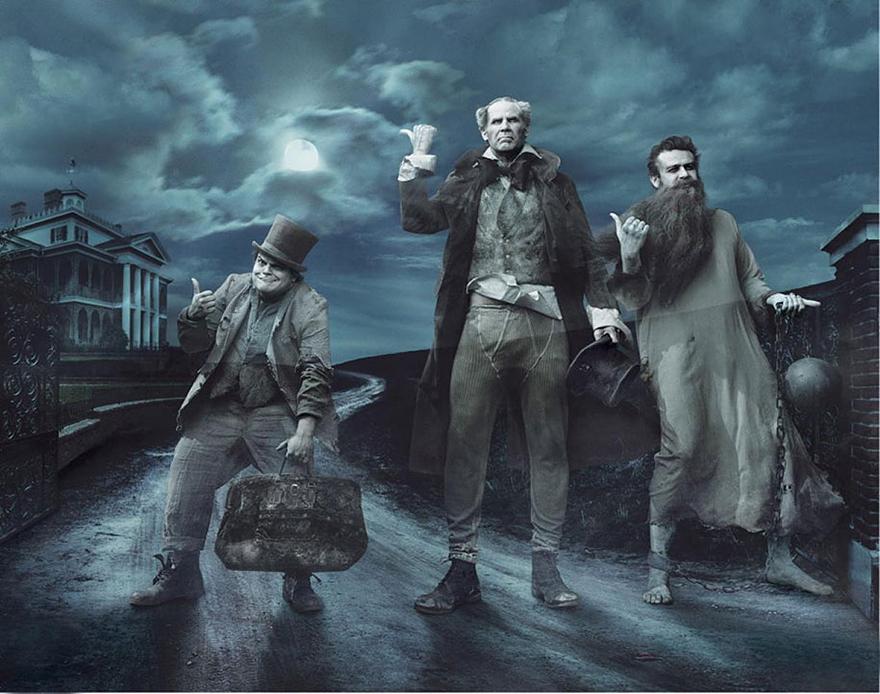 Julianne Moore as Ariel and Michael Phelps as a merman from the Little Mermaid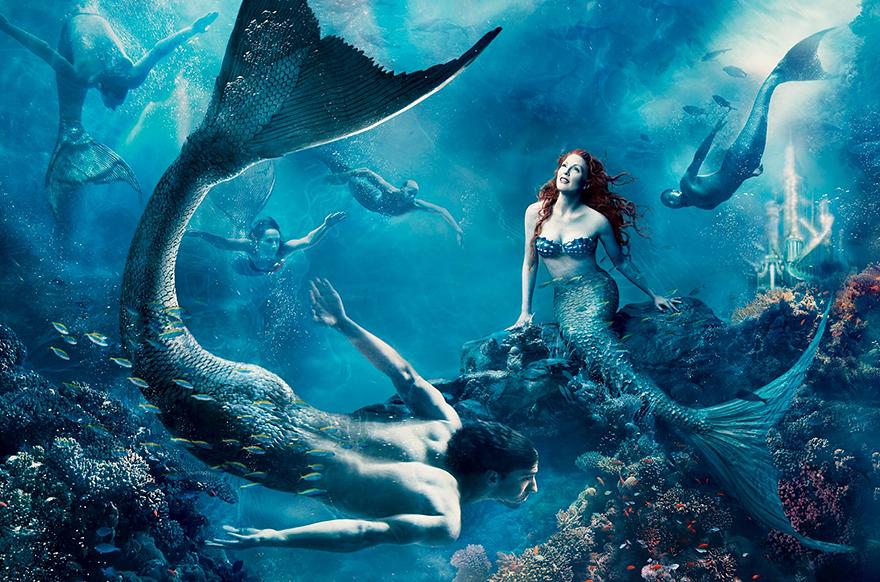 Queen Latifah as Ursula from the Little Mermaid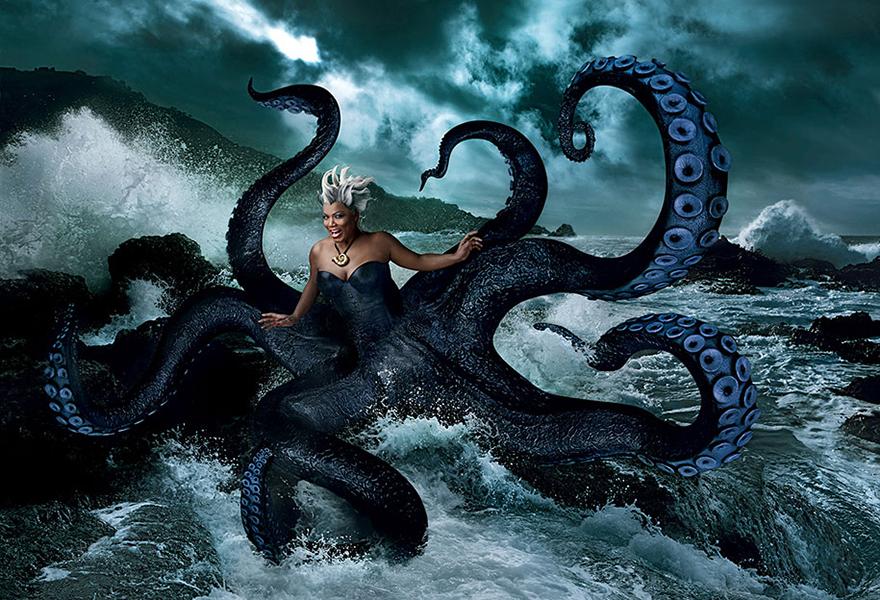 Scarlett Johansson as Cinderella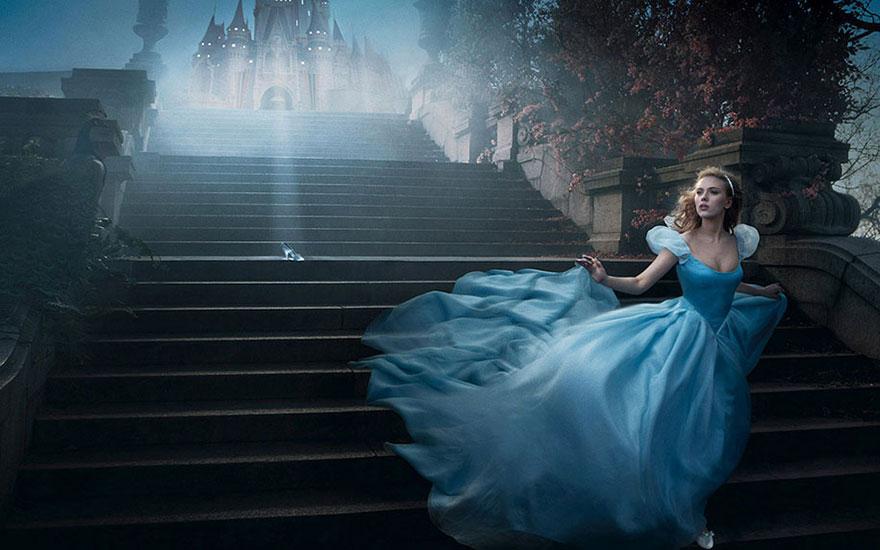 David Beckham as Prince Philip from Sleeping Beauty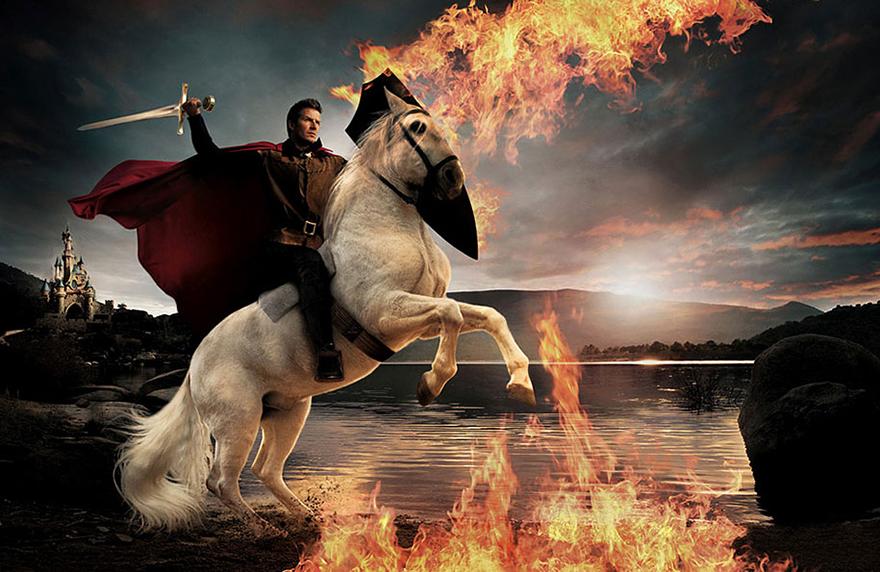 Vanessa Hudgens as Aurora and Zac Efron as Prince Philip from Sleeping Beauty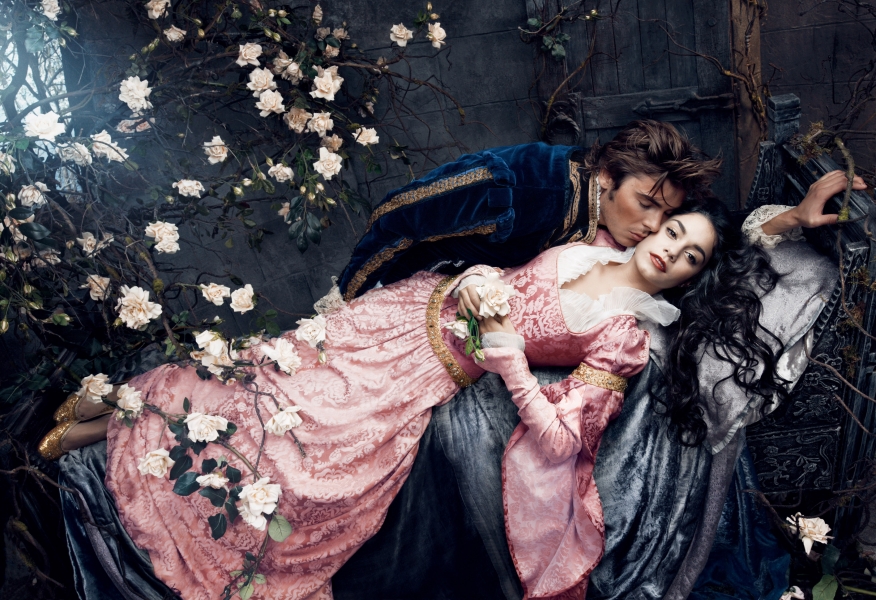 Penelope Cruz as Belle and Jeff Bridges as the Beast from Beauty and the Beast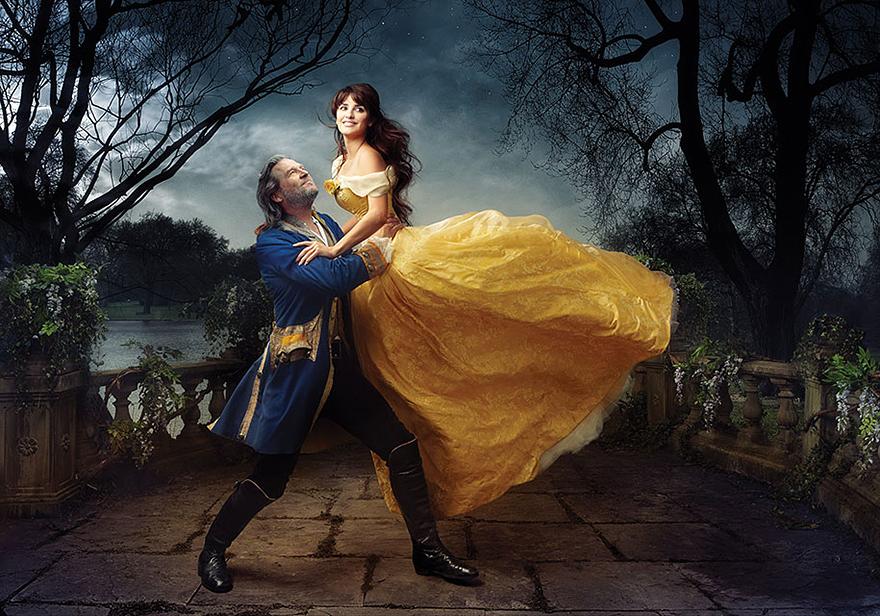 Jennifer Lopez as Jasmine and Marc Anthony as Aladdin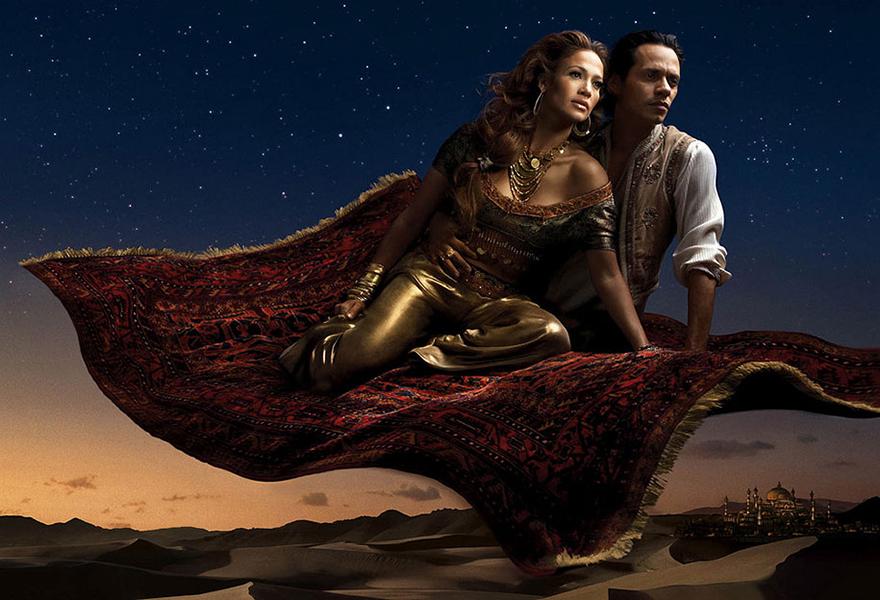 Whoopi Goldberg as the Genie from Aladdin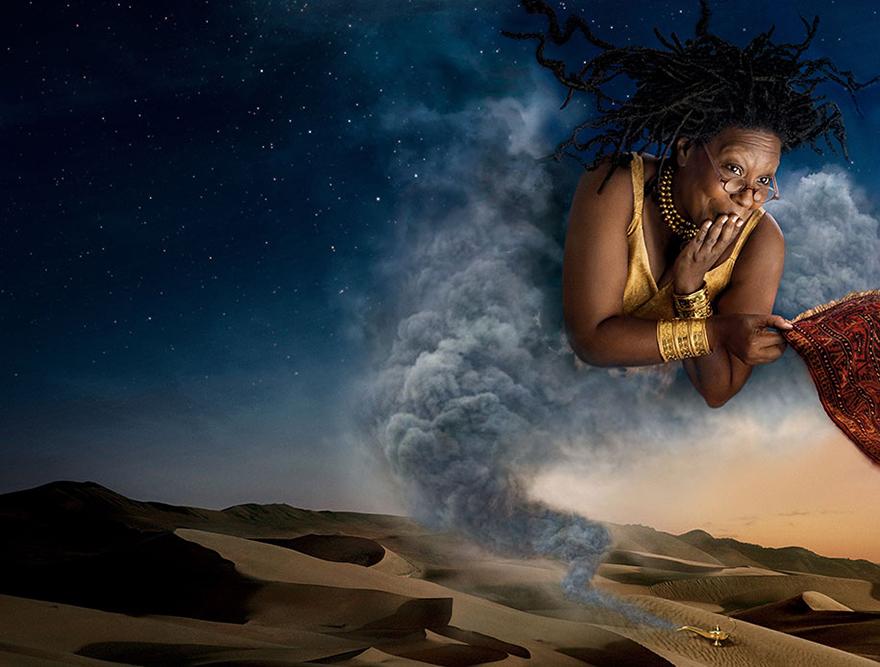 Jessica Biel as Pocahontas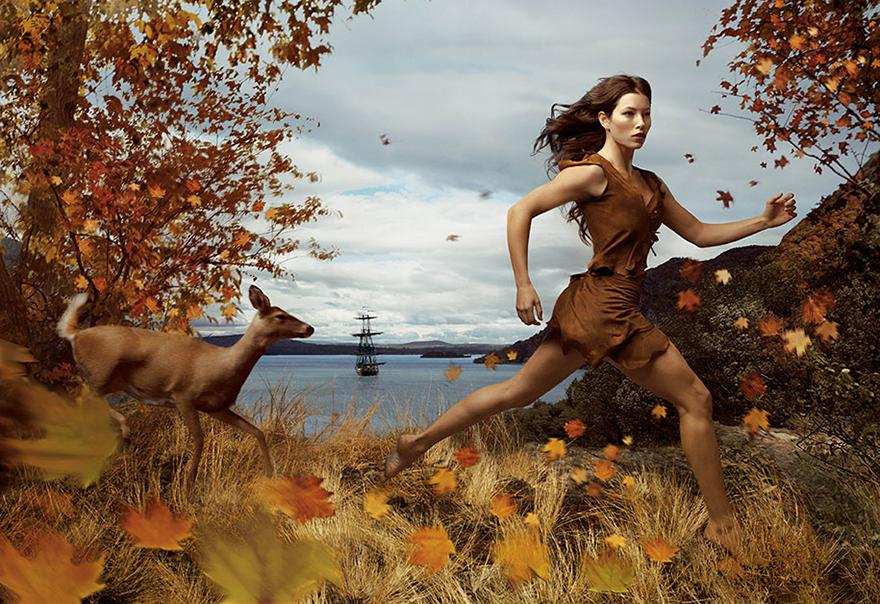 Beyonce as Alice, Oliver Platt as the Mad Hatter, and Lyle Lovett as the March Hare from Alice in Wonderland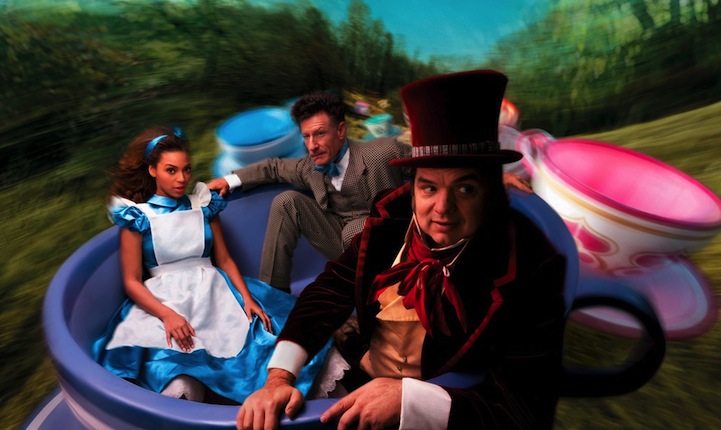 Julie Andrews as the Blue Fairy and Abigail Breslin as Fira from Pinocchio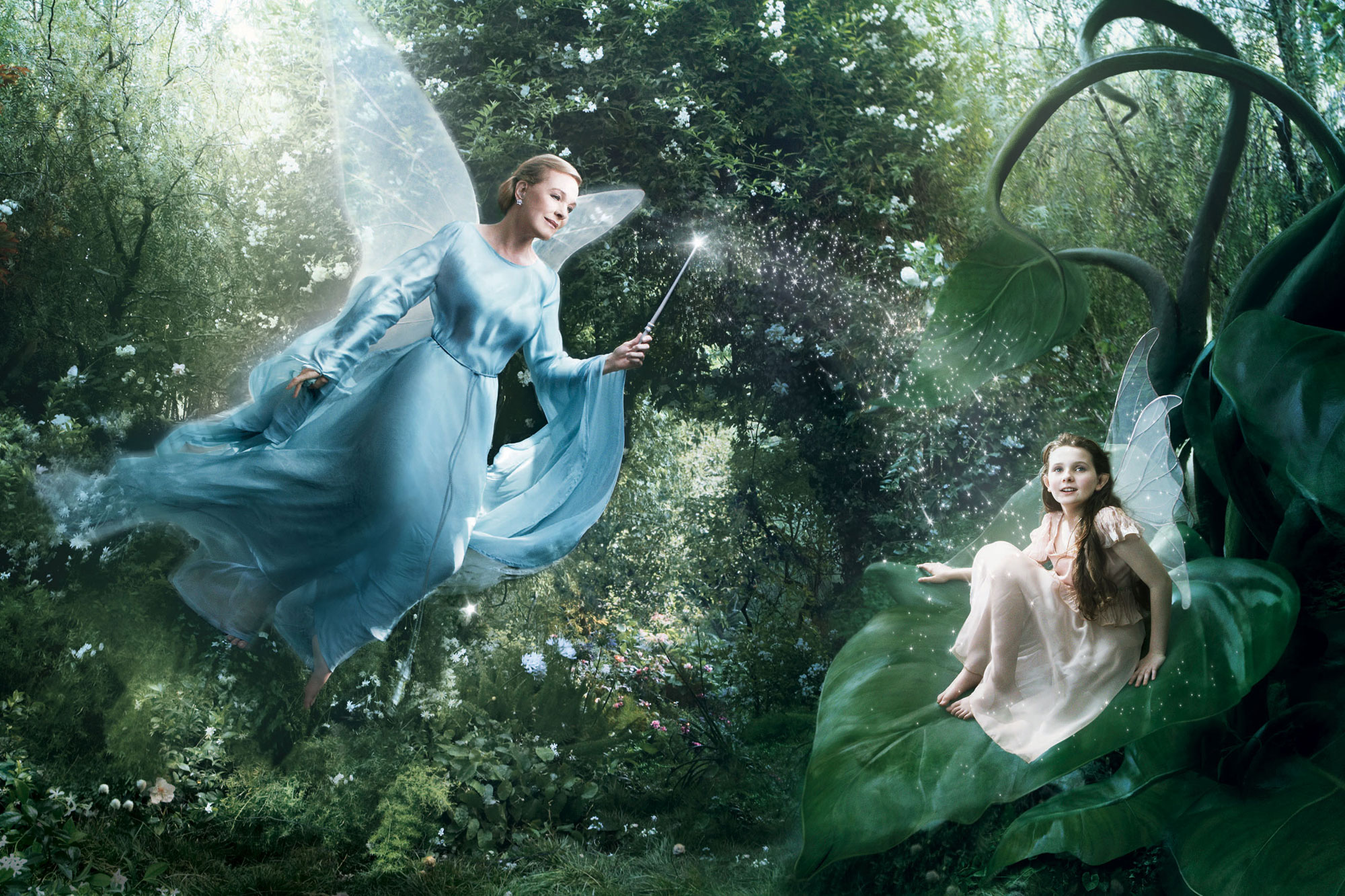 Roger Federer as King Arthur from The Sword in the Stone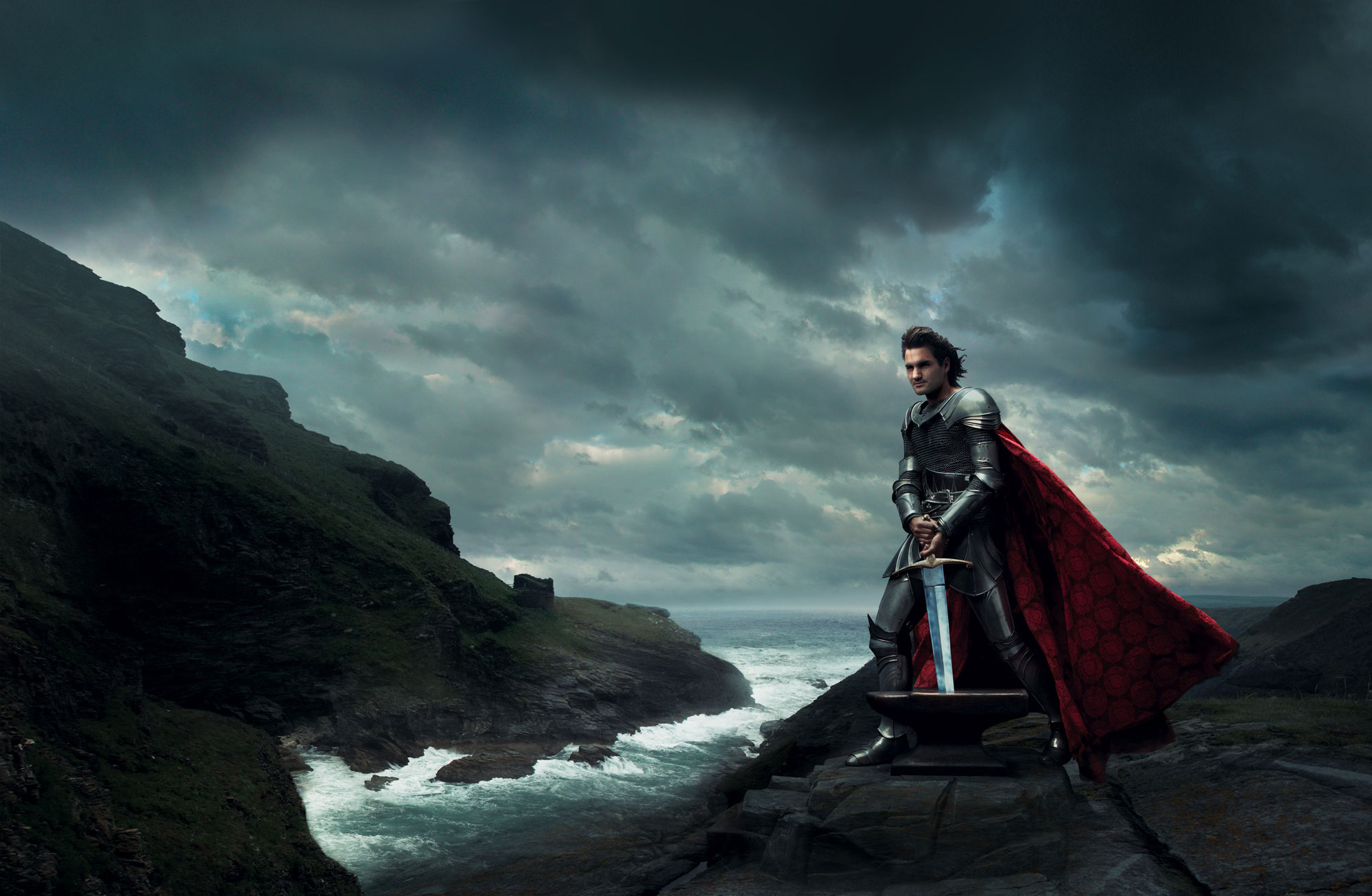 Johnny Depp as Captain Jack Sparrow and Patti Smith as the Second Pirate in Command from Pirates of the Carribbean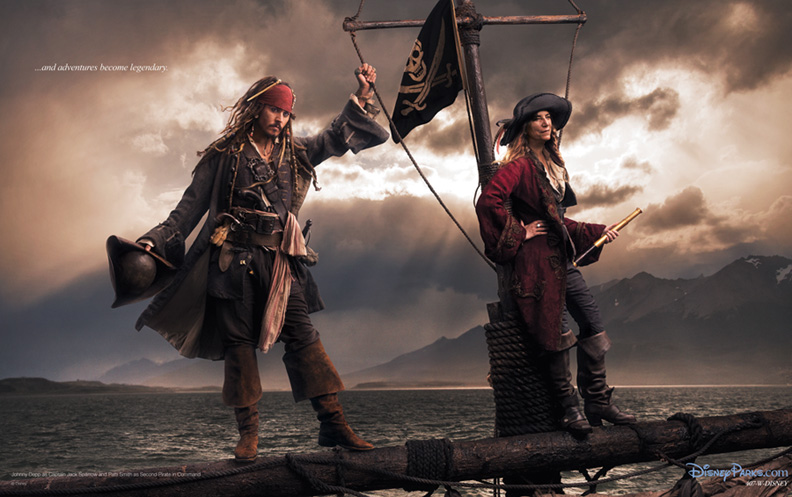 Source: disneyparks.disney.go.com (via: mymodernmet)