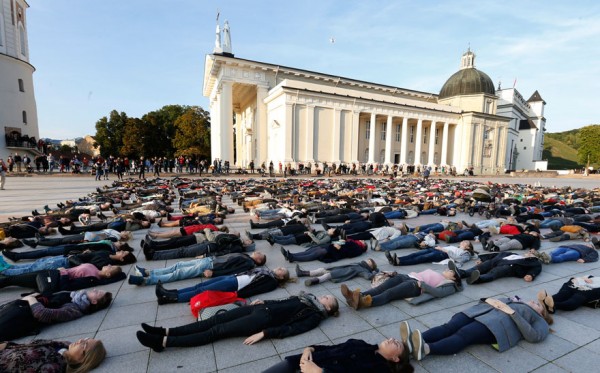 Many of us may not know, but the rate of suicide continues to increase by the day. A colleague of suicide victims share that already they have lost eight friends to suicide, with the last being a due to alcohol. The affiliation with these victims included classmates, friends; a friends' mother, father, brother or lover.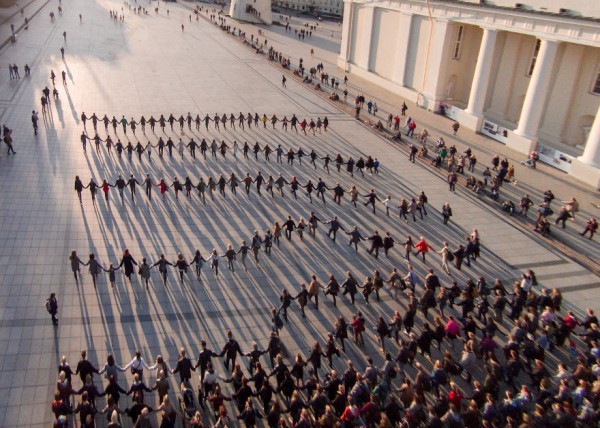 It is said that in Lithuania, people commit suicide three times more often than people in other European countries. Around 1,000 people a year, or almost 3 a day fall victims to suicide. While authorities were not able to make any effective decisions to change this, this one very concerned individual who goes by the name of, Ar?nas Sakalauskas, began inviting people over Facebook to donate to a suicide prevention hotline called "Jaunimo linija." They can only pick up every 4th or 5th call, but the donations that are being made have been allowing them to now pick up every 2nd or 3rd call.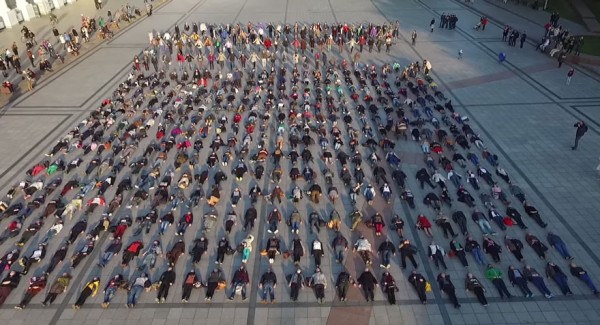 In addition to this, Ar?nas Sakalauskas went out to publicize the cause by inviting 1095 people to the Cathedral square of the capital Vilnius to lie down in the square. Only around 500 however showed up, but they were still able to get the attention that they needed.
Check out the full event in the video below.