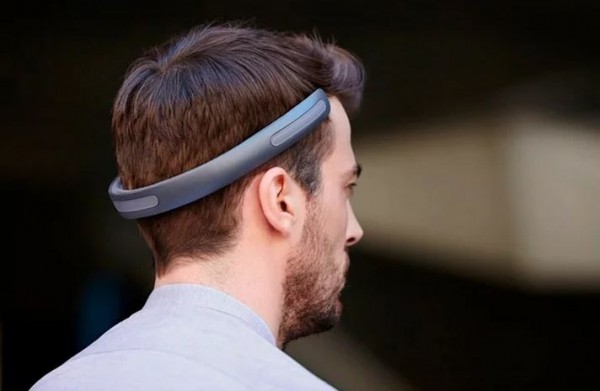 A firm named Studio Banana Things has created ear-free headphones that work on bone conduction technology to free your ears to the sounds around you while still being able to listen to music or have a conversation over the phone. The Batband headset is said to work by emitting sound waves at certain frequencies that are conducted through the bones of the skull and can only be perceived by your 'private' inner ear.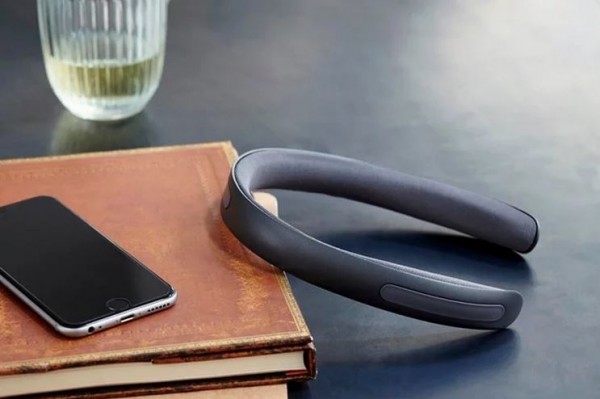 There are three transducers which make up the arc of the headset. They are responsible for emitting the sound waves that are conducted through the bones. Two of of these transducers are located at the height of the temples, while the third one touches the back of the head. A built-in microphone is provided with the device to allow phone calls. Connection to phones and even computers is done via Bluetooth.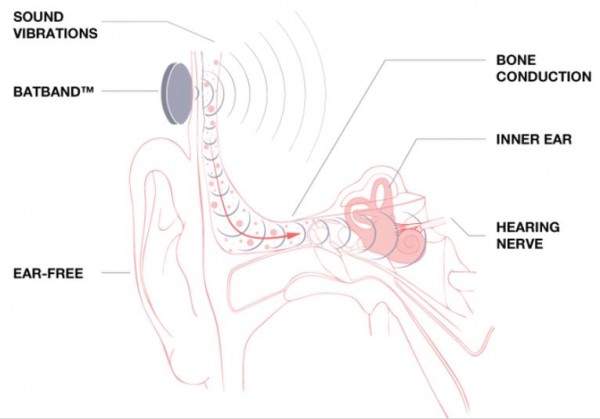 Altering the volume, tracking forward, turning the device on/ off, and the answering of calls are done with touch sensors. The headset can be used with the same convenience as a conventional wireless headphones.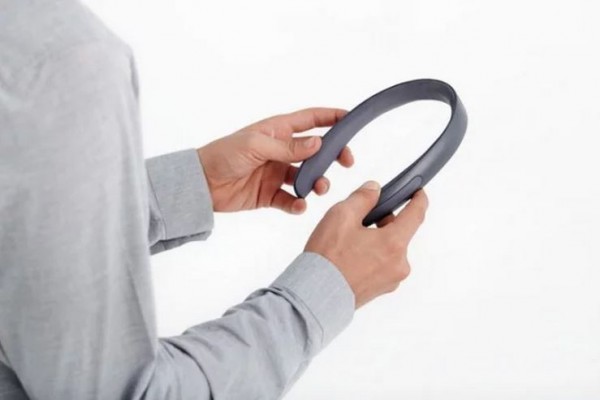 Studio Banana Things shared that the battery of the headset can last for up to six to eight hours. After reaching over twice their goal on their Kickstarter campaign will 26 days still left until the end of the campaign, the cheaper options to pre-order a headset have already been sold out. You can however still get it at US$149 with delivery scheduled for April 2016.