More and more, dogs are proving why we need them in our lives and finding more purpose in our lives than just serving as our true friends. In a very unique video footage that has gone viral, a couple ditched tradition and made their dog film their wedding. Trust me when I say that the result is just awing.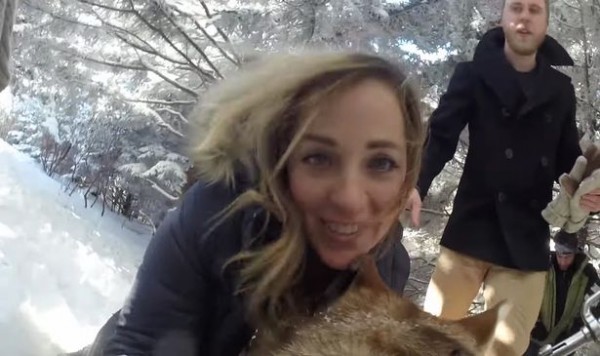 With a GoPro camera attached on her collar, Ryder managed to capture all the key moments of owners Josh and Addie Burnette's big day as she ran around. The two minute video that was uploaded to Youtube begun with the canine wandering in on the bridal preparations. She was greeted warmly by bride Addie, who kneeled down in a bedroom that she was getting ready in. After giving Ryder a big hug, Addie blows a huge kiss at the camera.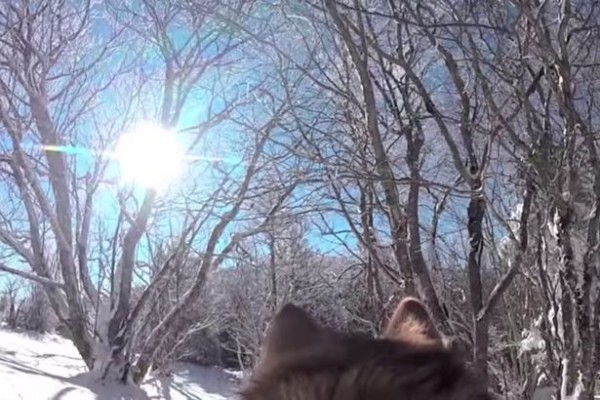 We are then taken to another cut where the bride is seen standing in her wedding dress and Ryder seems to be on the look out for food. In the background, a photographer can be seen taking photos before the bridal party leaves for the ceremony which was held on top of the Roan Mountain in Southeastern America.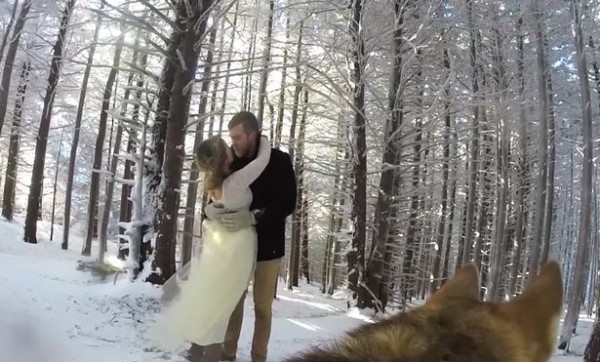 A unique perspective of the idyllic snow-capped location is then offered as Ryder takes a run through the trees giving a peek of the deep blue sky beyond. Afterwards, we taken to the moment when the couple ties the knot. At the reception venue, the joy displayed by the attendees of the merry event is captured as Ryder wonders in and out of rooms.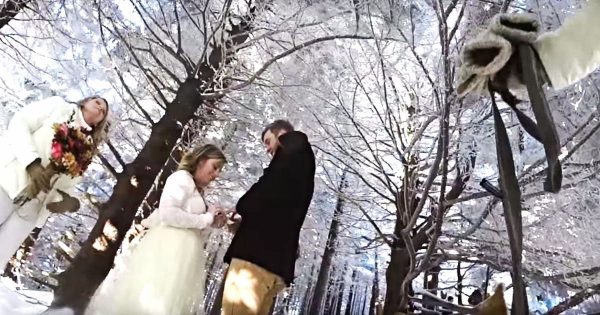 Already, the video has received over 450,000 views since being uploaded by the groom earlier this month. The caption of the video shares:
"On November 2nd, 2014, Addie and I got married on the top of Roan Mountain, TN in 2 feet of snowy wonder. It was cold and magical. Our dog, Ryder, insisted on filming the wedding video, so we let her do her thing. She took awhile to edit the footage, but we think she did a great job."
The video was accompanied by a song that is said to be titled "Spirit Cold" by Tall Heights.
Check out the video in its entirety below.
[youtube]https://www.youtube.com/watch?v=SPROD2u7Ulo[/youtube]