Every water lover will enjoy the thrill of going down a waterslide, especially when it is tall and wavy. A waterpark in Kansas City called Schlitterbahn, has just that type of slide that has even gained the title of the World's tallest waterslide by the Guinness World Book Record. The slide which is now officially open to the public but has limited opening hours, has an impressive height of 168.6 feet and is taller than the Niagara Falls at the top. The waterpark's designer, Jeff Henry, along with engineer John Scooley, were the first to take an epic ride down the water thriller.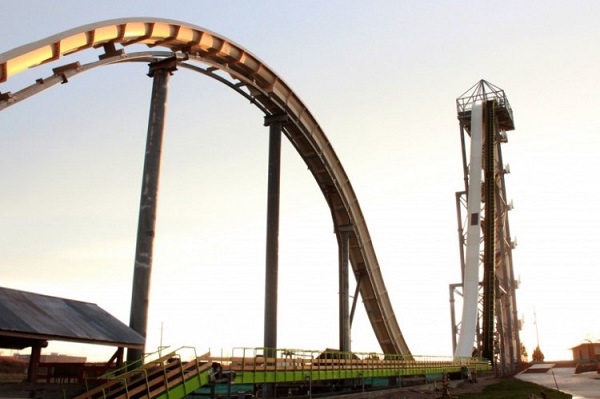 The waterslide called 'The Verrückt' which is German for 'insane', is equivalent to a 17 storey building. There are four Schlitterbahn waterparks across the United States, all of which are owned by Henry's family. Other unusual rides at the park include inland water surfing, uphill water coasters and tube riders. Henry has managed to be the holder of many patents for some of the most innovative rides.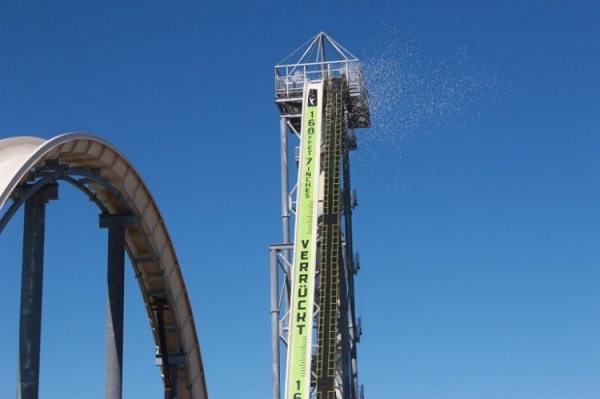 Over one year, it was designed and developed as a slide for rafts in which can carry 4 people. The slide's total length is 610ft with the first drop being equivalent to going 17 storeys down. It continues with a 5 storey climb and finally another drop. When calculated, the drops are equal to more than 200ft with the rafts declining at speeds of around 40 to 50mph.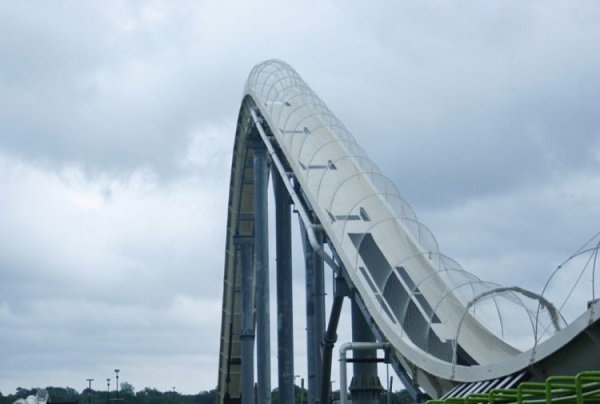 "When you design something this big and this ground-breaking in the industry – most big drops in waterslides are feet first raft rides and big drops in roller coasters use a track – it gets very, very challenging." Winter Prosapio from Schlitterbahn said.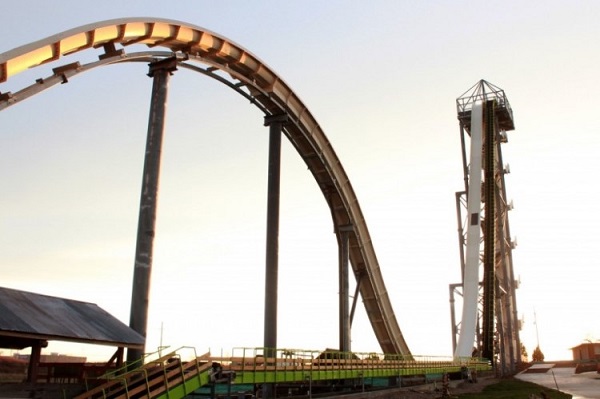 He also added that designing water rides like The Verrückt does require alot of attention as the ride needs to be precisely engineered, even down to the blaster nozzle that is used to send the rafts over the top of the incline section, to ensure that the ride is safe and exciting. The ride also makes use of a conveyor system and advanced sensors technology.
Check out the first ride taken by Henry and Scooley below.
[youtube]https://www.youtube.com/watch?v=NG-uY2wze2Y[/youtube]