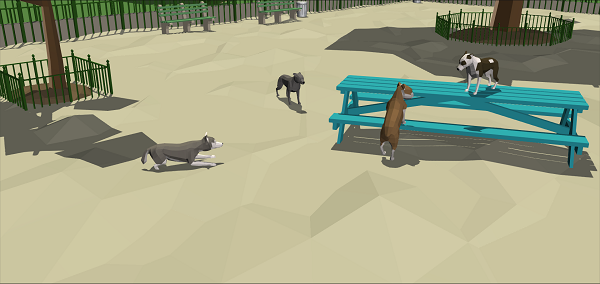 Succeeding the Goat Simulator virtual game that gained favourable outcome earlier this year, a New York game designer Kevin Cancienne has created a similar game particularly for dog lovers. The game called Dog Park allows players to simulate being a virtual canine as they are able to chase things, play fetch, chew bones and dig holes with other dogs. It is however still in the early stages of development and is slated to be fully unveiled at the No Quarter event to be held at New York's University Game Centre in September.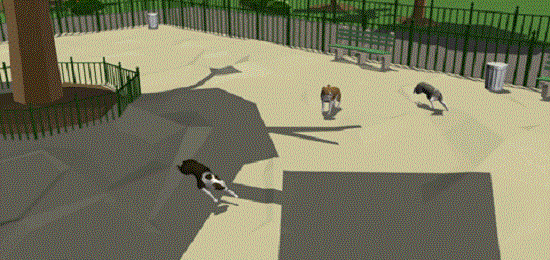 "Dog Park is a pretty big departure for me." Kevin told Kill Screen Daily. "Not only is it in a genre and format I haven't worked in much, but I've let the free-flowing qualities I appreciate about dog play come through."
He also added that the game in not intent on being about competition but having more fun.
As the No Quarter event approaches, Kevin also regularly posts teaser screenshot from the test version of the game on Twitter.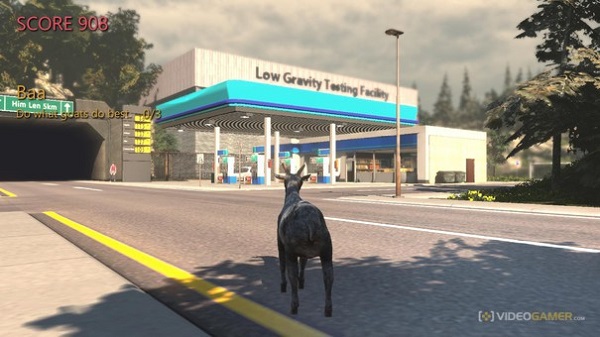 The Goat Simulator was launched in April on Steam, and allows players to explore a virtual world through the eyes of a goat. The game had received tremendous popularity, and was closely followed by a similar virtual game called Bear Simulator, that achieved Kickstarter funding in less than a week.
In the virtual game's world, you can roam, run, jump, and headbutt objects and people, as well as lick items which can stick to the goat's tongue and can be throw. It was developed by the Swedish-based Coffee Stain Studios.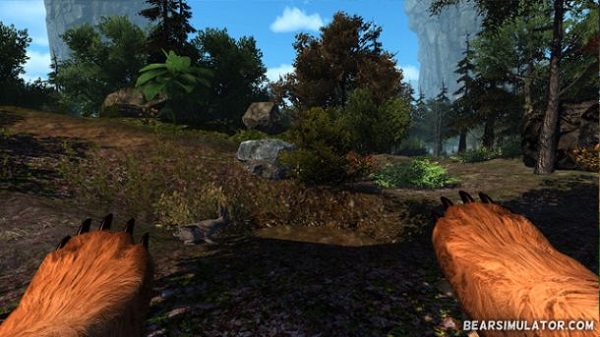 William Hawkes-Robinson, a recreation therapist, shares that the nature of the simulator games provide benefits such as improving reading skills, mathematics, creative thinking, cooperative play, and other creative skills.
He explains,"There are very few social table-top recreation activities available that are cooperative rather than competitive in nature."
"Role-playing gaming is, by design, a cooperative past time, which in and of itself may have significant benefits in the world  where everything is becoming competitive at all ages and levels of society."