The best idea to check for available storage space in iCloud is to have a backup of your file in the Documents and Settings folder of your iPhone or iPad, this prevents storage problems. You should have 5GB free space and when that space is appropriately filled you have to purchase more space.
Following steps should be kept in mind for the proper storage and for the backup files:

Open your iPhone or iPad and go to the settings applications.
Now from the Settings applications select iCloud which must be present on the left column.
As you select the settings applications you will see there will be a option of Storage and Backups at the bottom of the right column.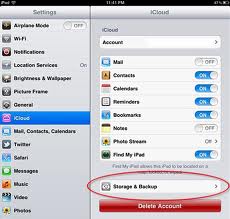 In the Storage you will see the Total and the Currently available storage option and that's what you were looking at.