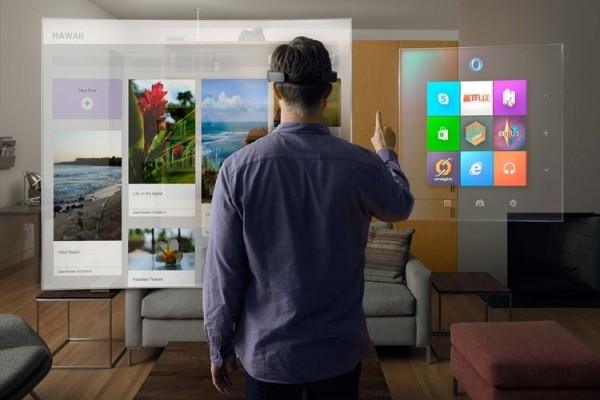 If you may not notice, a halt has been placed to the production of the Google Class as they say that the world may not be ready for augmented reality. Due to the vast capabilities of the Oculus Rift of the same technology, people are more to gravitate towards it as a small assessment states that its interest is certainly at a high. Another approach to the eyewear technology has been revealed by Microsoft called the HoloLens. The device allows you to wear a computer on your face in an augmented reality fashion.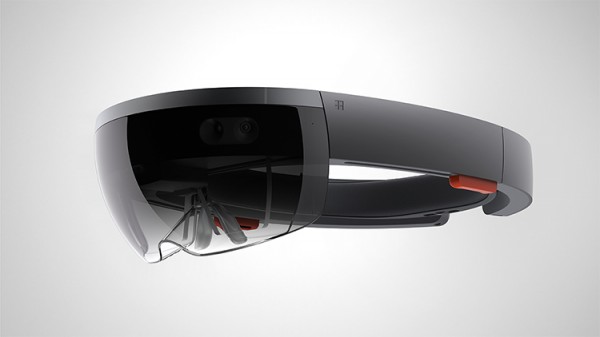 Featuring Windows 10, the HoloLens headset projects a 'hologram' that only the person wearing the headset is able to see. Once you are in use of the device, others around will therefore only be able to see you waving around your hand making gestures at nothing. The gadget was recently displayed at a demonstration conference.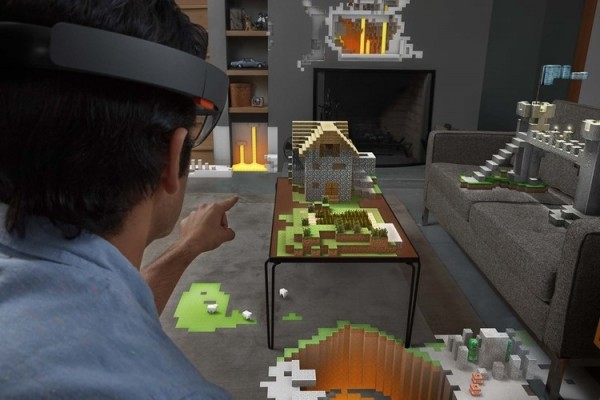 The first demonstration called Building Blocks featured an augmented reality Minecraft scenario type game where the wearer was able to build structures around them using virtual bricks. In the demonstration, Microsoft's Skype was also showed off as it exhibited that a person on the other side of your webcam is allowed to see what you can see, and provide clear cut instructions and demonstrations using the items themselves.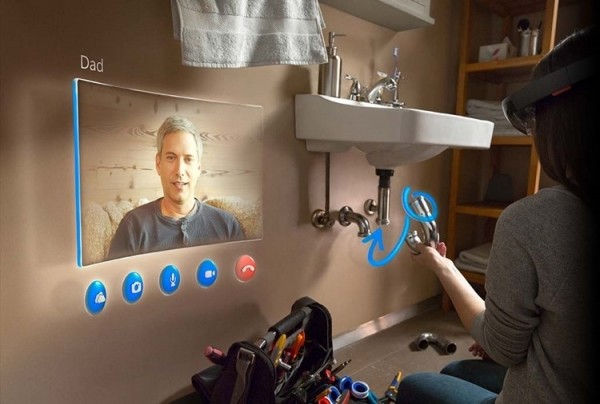 In the third scenario, a person was allowed to design 3D objects in live space using a CAD tool. As they concluded the show, another project they called Walking on Mars that is being done in collaboration with NASA, was presented. As the name suggests, it involves a walkthrough in a virtual world of Mars.
Currently, the HoloLens is in its early stages of development. From the reaction of the media at the demonstration, it will receive many great reviews.