If you ever happen to pass through the Southern Coast of Puerto Rico, you will see a UFO on a top ground. If you do, calm your excitement and don't call the police. Yes! it does look like a UFO and does exist there (but in the form of a house). Roberto Sanchez Rivera, a 58 years old artist has been chasing his dream of building a UFO house for the last 40 years.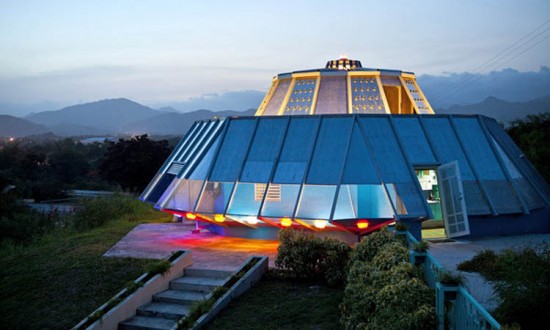 Roberto's true motivation was a sweet rather strange revenge. In his youth years, when he was just a dreamy artist student from a poor family, he was in love with a girl. He often gave her notes and cards decorated with UFOs, and he told her that one day he will build a UFO shaped house. Sadly his relationship with that girl lasted only 3 months. On the breakup, the girl's mother told Rivera that it was because she thought he would never amount to anything in real life. Instead taking this as a serious shock and crying his heart out, Rivera took it as a challenge and started plotting revenge in his heart.
The heart broken man started to study industrial designs and fine arts. After mastering these skills, he started building a UFO house. He picked a perfect location on top of a hill near highway so that if his Ex would ever pass from there, she couldn't miss it. The piece of land he bought in southern part of Puerto Rico costed him $95,000. In next few years he completed his UFO house that costed him $15,000.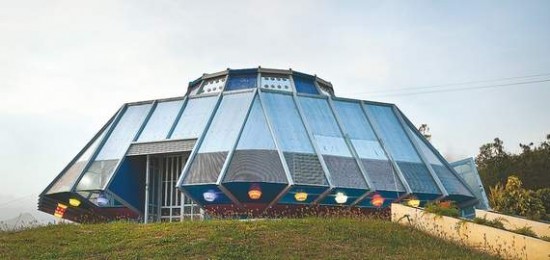 The big thing about this crazy story is that his hard efforts payed off. While the UFO building was in construction, Rivera got a call from his ex-girlfriend who saw the big UFO in the town. She even came to the site to see the unfinished house. She was so impressed that she wanted to be together with him again. But now it was Rivera who was not interested. At-least he took his revenge from her and he was happy about it.
Although he achieved his revenge, he didn't let his dream go in vain and started looking over its architectural wonders. He used every possible resource he had in a spectacular way.The metallic boxes on the dome which  looked like complex communication system were actually cheap ashtrays. The light fixtures on the base of house were actually salad bowls, living room shades were made from car seat belts and the fountain was made from old utensils.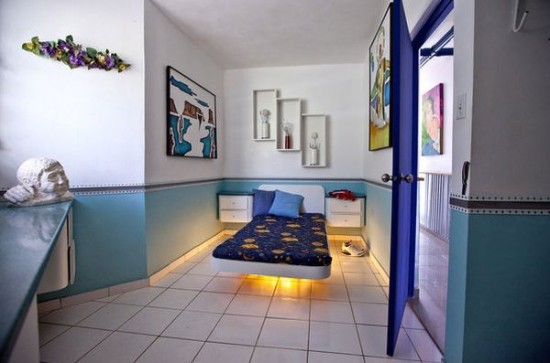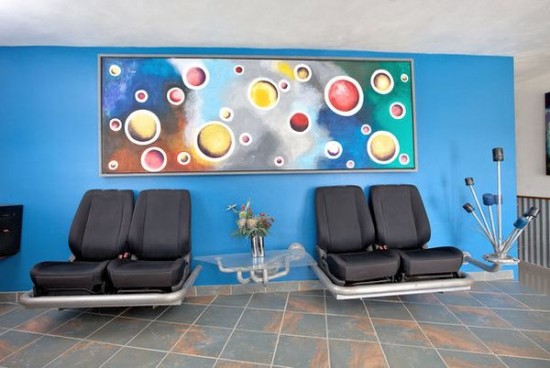 The story of Roberto Sanchez Rivera was titled in New York Times and his words were highlighted boldly "never say to any human being, 'You can never accomplish anything in life.'"