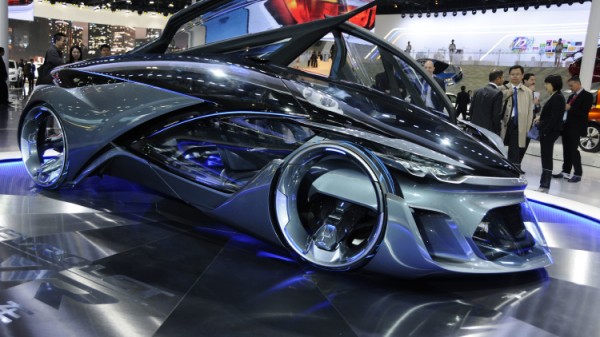 Chevrolet's latest innovation might look like something plucked straight from the future. Their vision of tomorrow's self-driving electric vehicle called the Chevrolet-FNR boasts a futuristic capsule design among other interesting features. Unfortunately, you won't be able to drive this hot ride any time soon as the car is only a concept for now. You can however get a glimpse of it and hear what the manufacturers are planning for the upcoming self-driving era.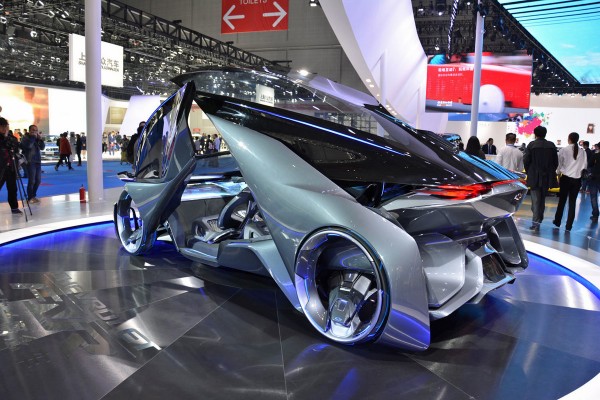 At the Shanghai General Motors Gala Night that was held recently, the Chevrolet-FNR was unveiled. It was developed in Shanghai by GM's Pan Asia Technical Automotive Centre (PATAC) joint venture. Chevrolet said the car offered a 'glimpse at mobility of the future.' GM also said that the 'aim was to create a unique, intelligent vehicle for tomorrow's younger consumers by utilizing innovative car networking technology.'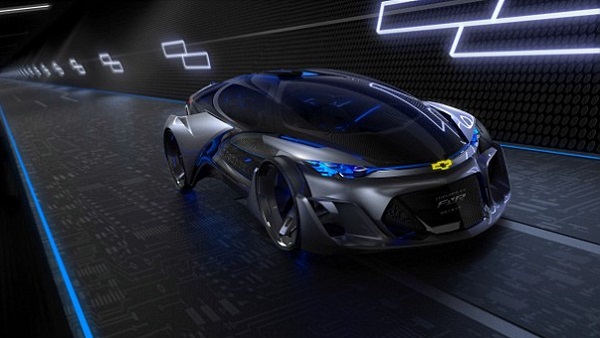 The headlights and tail lights are crystal laser, the doors open in a 'dragonfly' dual swing manner, going upwards. The car also features magnetic hubless electric wheel motors and a wireless autocharging system. It is also capable of mapping the environment nearby for self-driving mode using sensors and roof-mounted radar, and you can even turn on the car with your eyes, thanks to its iris recognition start.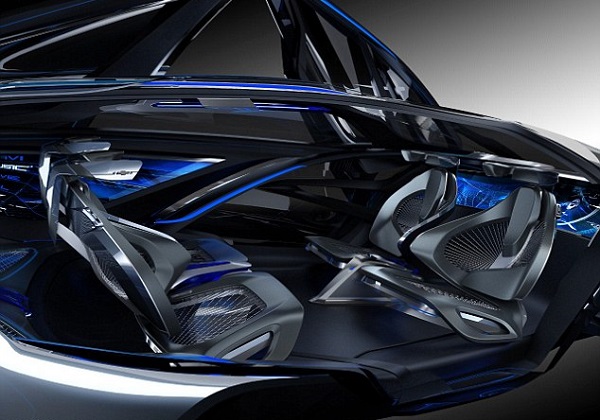 While in self-driving mode, the front seats of the vehicle are able to swivel 180 degrees to face the rear seats, allowing the driver to be able to talk face-to-face with their passengers. The driver can also switch to manual control mode whenever they desire using a gesture control feature.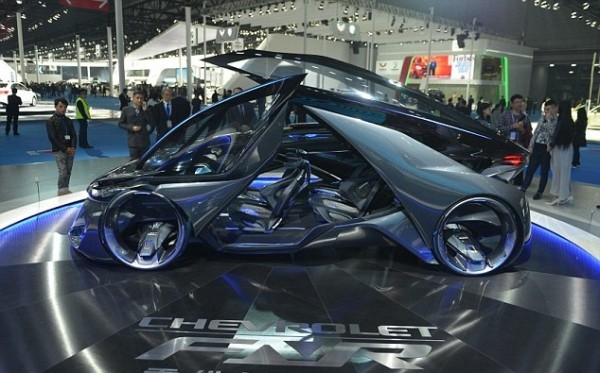 As the car currently stands as a concept, there is no release date or planned production date yet.
"The FNR concept reaffirms Chevrolet's commitment to offer electric vehicles that meet customers' lifestyles and are within their reach," head of global Chevrolet, Alan Batey said.
At the event, Chevrolet also unveiled a new car in its Malibu range, the Bolt EV Concept vehicle and the 2015 Captiva.