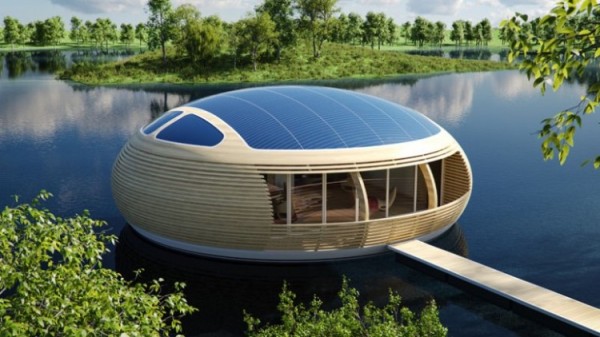 Named WaterNest 100, this solar powered floating home concept by Italian architect, Giancarlo Zema, is like a bird's nest. The circular structure resembles a pod and offers 100 square meters of space. In addition to the roof being of a solar panel array, 98% of the home is designed in recycled materials. While this might not be the first time that an architect has designed a floating crib, the WaterNest 100 is made environment-friendly as much as possible. Other designs by Zema includes a partially submerged dwelling on the side of a cliff, a floating apartment block and a yacht style home.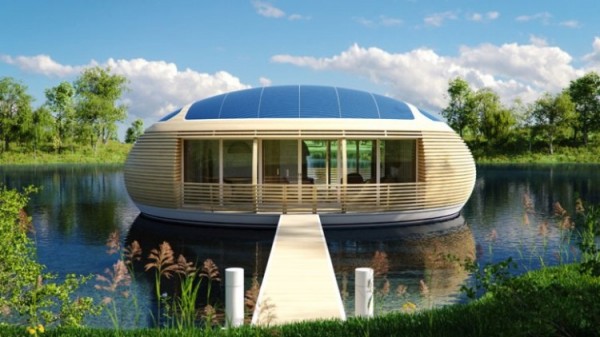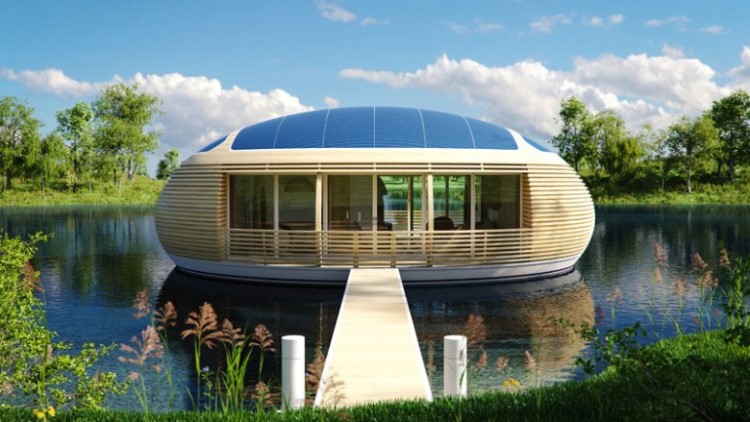 The inspiration of the WaterNest 100 is said to come from studying the nests of water-loving birds. The architect shared that he wanted to design a home for people that wish to have a similar nature experience to the water birds living and having babies in harmony with nature on water.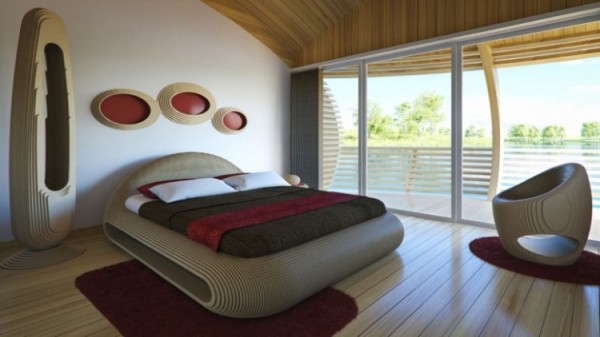 The floating home features a 12 meter curved structure, 4 meters high, and is designed to have mooring on bays, calm seas, and lakes. The hull of the home is made from recycled aluminium, with a supporting frame of laminated wood. The cladding is also made in wood, and the partition wall is specially treated so as to resist the weather.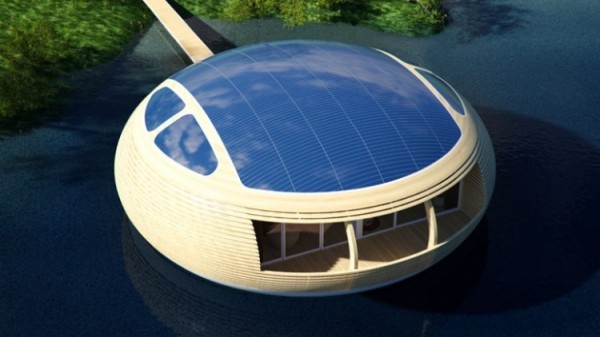 The 60 square meter solar panel array on the roof of the home supplies the home with electricity. The amorphous solar panels have been shaped to correspond with the curve of the house and to offer peak output of 4 kWp. It can also operate around 1 kWp. To allow fresh air into the interior of the home, a micro-ventilation system of floor-to-ceiling air grilles is installed. Thanks to an automated temperature control system, it has low energy consumption to be minimal maintenance.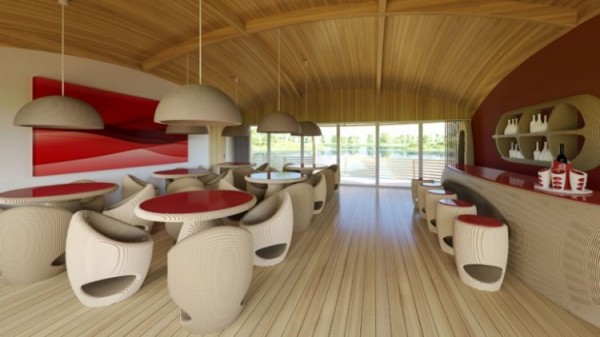 The WaterNest 100 can be configured in different ways with each home having a central square space and being able to accommodate a family of up to four in two bedrooms. Alternatively, it can be used as an office, restaurant, shop, exhibition centre or as a lounge bar. The house will be automated to control the lights, sound system, curtains and blinds. There would be pre-set air conditioning settings, lighting settings and sound profiles. There would also be monitors for monitoring temperature and energy consumption.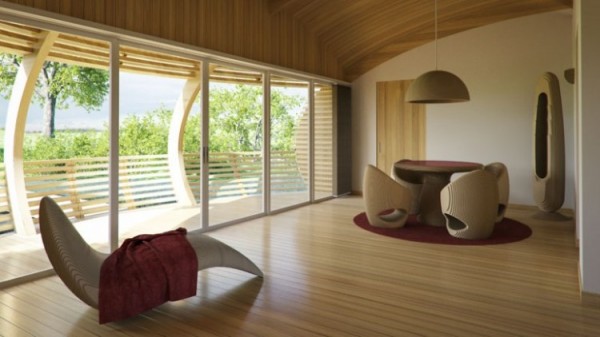 Giancarlo Zema is currently looking to create the prototype of the WaterNest 100.